I'M GIVING AWAY A FREE CRYPTOKITTY WITH THIS POST.
Just follow, resteem, upvote, and comment with your Cryptokitties Litter Wallet Address!
EtherRacing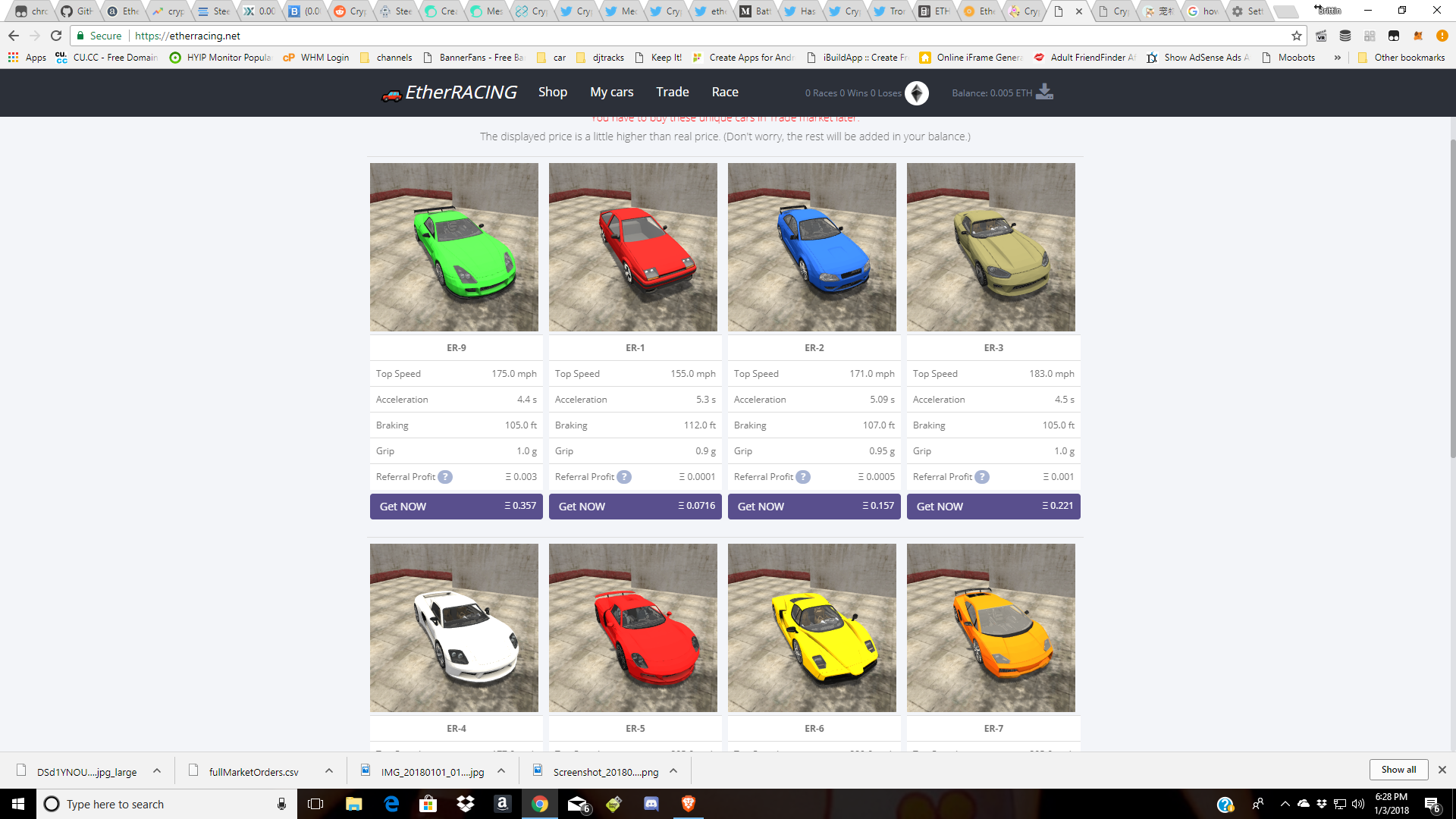 Here is a new game that is doubling down on Etheremon's original model for Gen-0 presales. This is an new car racing game made with the unity game engine. At first, I thought it could me scammy because of the ponzi like referral bonus for buying this first set of cars. After looking more into it, these cars are only on sale like this until Jan. 14th. Also a lot of coding went into the game and car graphics, which aren't the best, but it looks like enough time was spent to say they are trying to make a legitimate game out of this. I went ahead and bought a ER-3 and I've made back .026/.196 in about 12 hrs so its still catching steam. Enter at your own risk, these are like ICO's.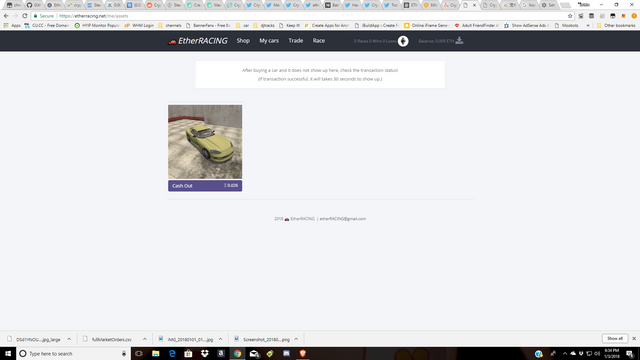 Etheremon Castle Mode
Etheremon has announce their first battle mode. Castle Mode. In short, it looks like you can play 3-6 Etheremon. It costs .08 Eth to build a Castle and start the mode. Lastly, if you destroy someone's castle you win 50% of the castle's build cost. This should be interesting. I definitely feel like my Gen-0's are not going to lose value. Here is the mode's rules in full detail. https://medium.com/@myetheremon/battle-system-an-introduction-of-castle-mode-f41027c490da
Crypto-pussies.com
Warning link to site is NSFW. So, we all knew it would probably head this direction. I think its funny, some may not. I don't think its worth investing in, unless your just in to that thing. I could be wrong, but I don't see any rare traits or Gen-0 benefits that would make these valuable...Don't worry I'll keep an eye on it for you guys...lol Remember NSFW http://crypto-pussies.com
Remember to follow, resteem, upvote, and comment with your Cryptokitties Litter Wallet Address! To enter to win a Free Cryptokitty