Cryptokitties Tip#2 Free Kitty Giveaway! How to use Kittyexplorer
Congrats to the winner of the last cryptokitties post. I will announce them in about 10 mins in the comments section. I will be giving away a Free Kitty for this post as well! Just Follow me, Upvote, Resteem, and Comment with something relevant and remember to include your Kitty Wallet Address.
Kittyexplorer.com
Stats Section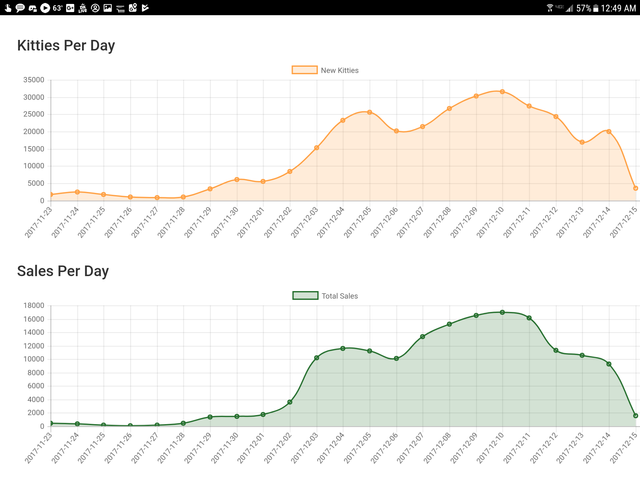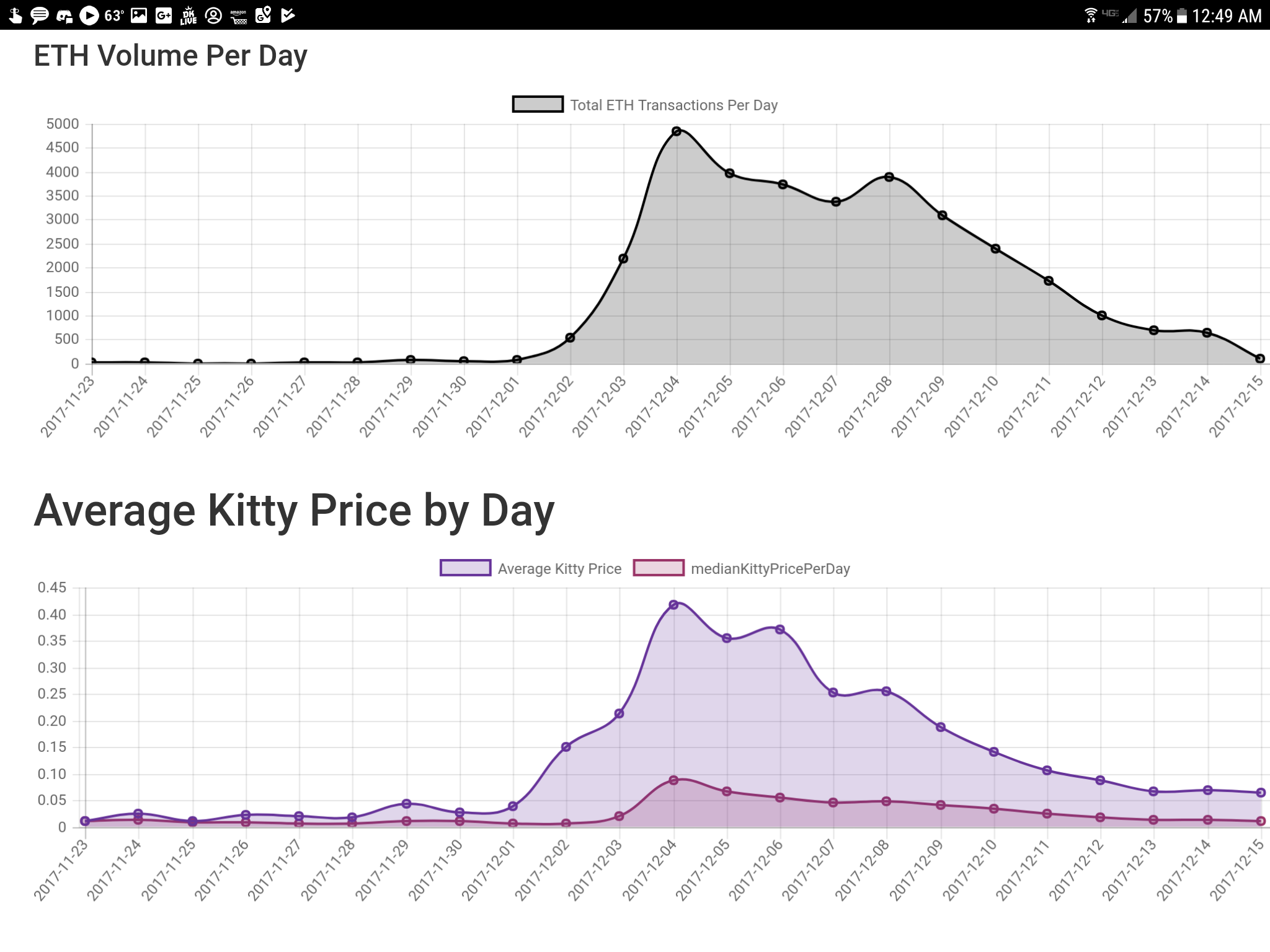 The screens above give you a good idea what the market is doing. The most important chart IMO is the average kitty price. This helps you determine whether its a buyers market or a sellers market.
Price History Section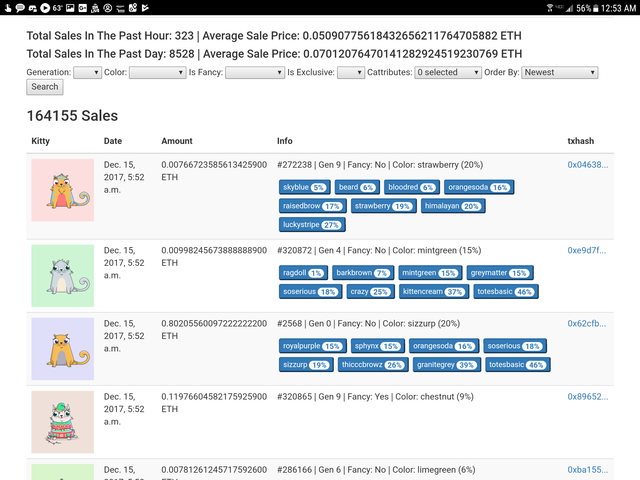 This section helps best when trying to find out how much to sell a kitty for. Put your gen, fancy, and cattributes in the search to find out how much comparable Kitties sold for on the market.
Cryptokittydex.com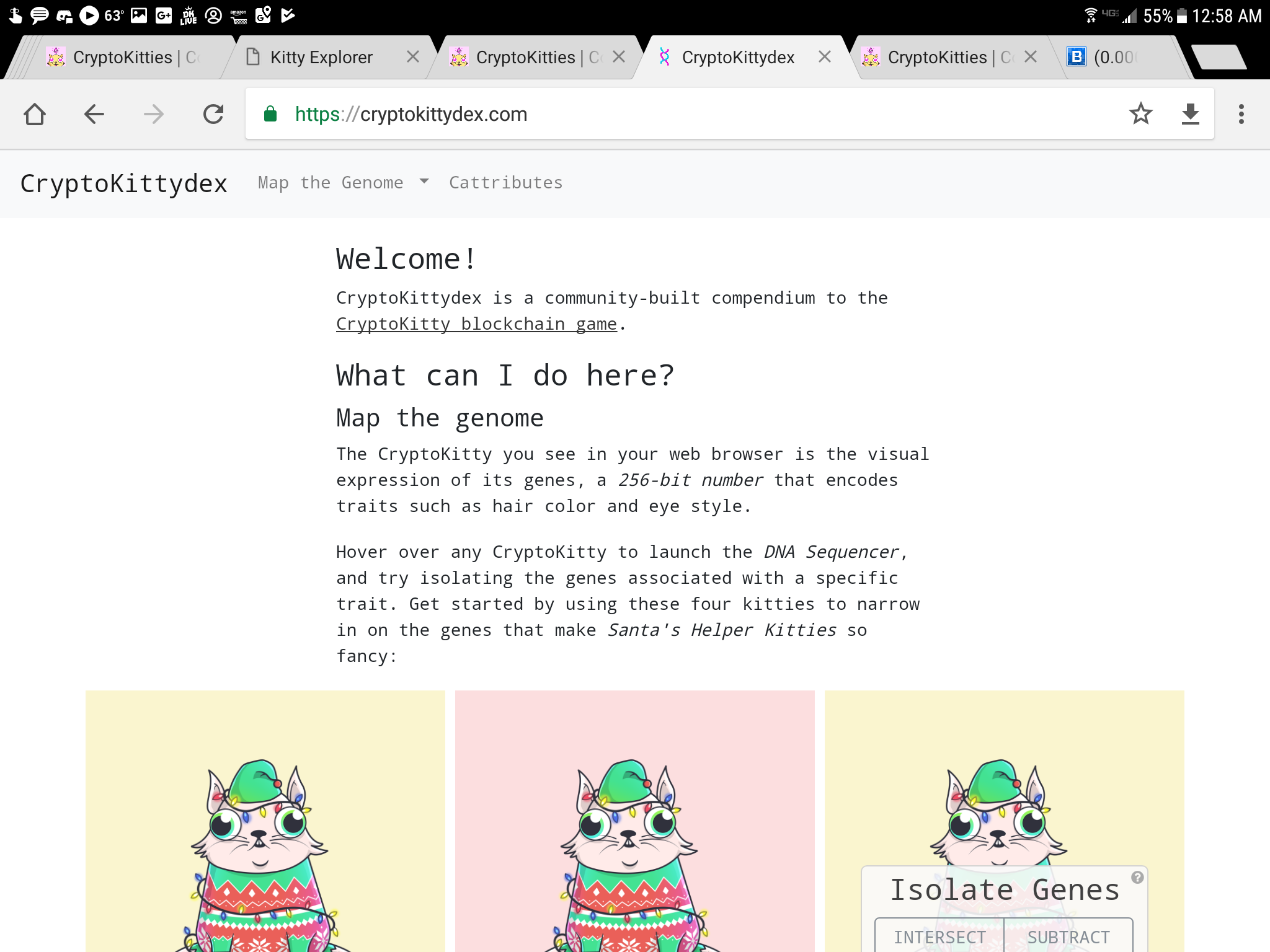 This is some kind of genome project. I think they are trying tomake it easier to find out what parents you need to make certain Kitties. I use this site to get an accurate Kitty population analysis. Kittyexplorer does this also, but Cyptokittydex is more accurate and up to date. You can find out how rare Cattributes are and how many of each fancy exists.
Remember to follow,upvote, resteem, and comment with your KittyWallet Address
STOP upvoting your own posts!
I found a upvote/follower exchange that gives you 2X your upvote value(if your a minnow). Its called SteemFollower in fact, this post is being upvoted by SteemFollower give it a try.
Follow me @brittuf for more buy signals or @TravelinBit on twitter
I make all buys that I post and I sell at 10% profit
Happy Trading
Donate to any of my QoinPro wallets
QoinPro is a free wallet that gives you free coins daily
BTC 1CaK4GtR9xTJqEm8swns297weoFF8rWyea
BCH 13TbhDt92WUZnudFSBXxZpe76j3FnrDHiU
DODGE D5kWjsw11R2cWX9R9UFMxv5qXR8h3zux77
TIPS Eaugh6iQKwhnVpcNN6xaof6RHzG6zjXJHp
LTC LLBMQZCC1seTtgGyYcV8n2Pv4zYGRe2ELz