BNB Looking Good
Hi Friends,
One of my bigger crypto holdings is Binance coin, and it has been rising as of late... the chart is looking good: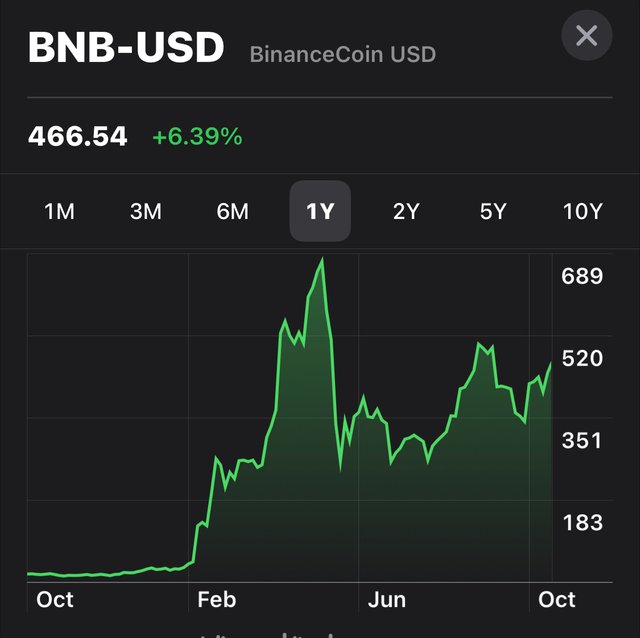 I am staking some BNB but the returns are fairly small - fluctuating from 8 to 15% apy. I like the Binance Smart Chain for defi projects, so I think BNB has some good utility. They also have a good app and exchange, and I like using it better than Coinbase Pro for many transactions.
Hopefully we get a good run in before the end of the year!
Thanks for coming by,
Brian