Apple Observing Crypto Assets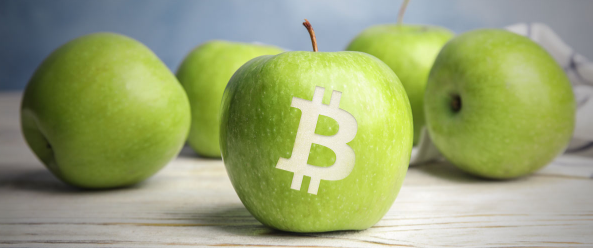 Jennifer Bailey, Apple Pay vice president spoke to CNN at an event in San Francisco this week. "We think it's interesting. We think it has interesting long-term potential," said Bailey.
The notoriously secretive Apple has long been cagey, even wary of cryptocurrency. However, with Apple now a strong competitor in the payments market, it will be forced to keep up with blockchain developments, especially as competitors including Facebook have expressed their intention to enter the market with the Libra.
Bailey's comments follow the release of the Apple Card in August. The Apple Card is a credit card released in collaboration with Mastercard and Goldman Sachs. The Apple Card represents the first major evolution of Apple's consumer payments product offering following the U.S. release of Apple Pay in 2014.
Other leading tech companies are also exploring different crypto ventures. The Square payments app, headed up by Twitter CEO Jack Dorsey is firmly supporting the Bitcoin ecosystem by enabling seamless Bitcoin purchases. Square is hiring Bitcoin developers to help strengthen the ecosystem.
Finally, Bailey was asked why Apple has suggested that Apple Card users should keep it away from other credit cards, as well as leather and denim. "We always want it to look perfect," she said.