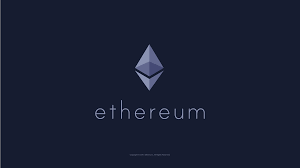 Ether is a Crypto-Currency that runs on the Ethereum Network. Over the past few weeks Ether has soared and broken more records as of today it crossed the $400 mark. This rapid growth is making more people warm up to the promising and unlimited possibilities that the Ethereum Network/Platform can provide.
Ether can be bought, sold, traded and stored on Ethereum platforms and Crypto-Currency Exchanges.
Difference between Ethereum and Ether
Most people use the terms Ether and Ethereum interchangeably, however, they are technically different. Ethereum is the smart contract network, the platform on which Ether runs on while Ether is the token or currency needed to run the network.
Ether is designed to fuel the Ethereum network, however supply consistency is not guaranteed in the Ether market.
What is Ethereum?
Ethereum is an open-source platform, based on blockchain technology that allows software developers on its platform to build smart contracts and decentralized applications, or "Dapps".
Ethereum is a decentralized, blockchain-powered software platform.
With the Ethereum blockchain miners work to earn the currency Ether, which is trade-able, just like Bitcoin. However, Ether is also used by developers to pay for transaction fees and services on the Ethereum network when using it to build smart contracts.
How to buy Ether with Bitcoin or any other Altcoin.
Under-listed are steps on how you can get an Ether wallet and fund it.
Step One: Get a Crypto-Currency Wallet
For me I will suggest coinbase.com as it has both Bitcoin and Ether and Litecoin wallets all embedded in a single account and it's free!
Step Two: Deposit some Bitcoin in your wallet
I could have said deposit Ether into your wallet but I know it's easier to source and get Bitcoin so I will suggest you purchase bitcoin and put in your wallet.
Step Three: Find and join a Crypto-Currency Exchange
You can purchase a lot of things with Bitcoin, including other crypto-currencies.
I will suggest poloniex.com and Kraken as I am on both platforms and that they have worked for me.
You can also use an "Instant Exchange" platform like shapeshift.io which will require you to send bitcoin to an address they provide for you while you provide them with your ether address where they will send the converted currency. You don't even need to open an account on shapeshift.io to conduct an exchange transaction!
What is a Smart Contract?
A smart contract is a term used to describe computer code that can promote the exchange of value; such as money, content, equity shares or even property rights.
Due to the nature of the blockchain, these contracts have the ability to automatically execute when certain terms are met. The contract can handle enforcement, management, performance and payment all by itself, like a self-operating computer program.
For example, you can develop a crowdfunding platform on Ethereum. When a campaign reaches a certain goal, the funds can automatically be transferred to the campaign entity who are responsible for the funds keeping.
With Ethereum, developers can build as many applications as they want and go way beyond anything seen before, in new and innovative ways, such as applications that reward you.
Summary
With the way Ethereum is evolving both on the technological and Financial (Currencies/Tokens) it appears to be very promising. It will definitely be seen a force that is capable of disrupting most of if not all the industries with more ideas coming up as time goes by.
For me the key feature of Ethereum is its decentralized system which I feel is going to be very vital in the creation of future applications on its platform.
Best Regards.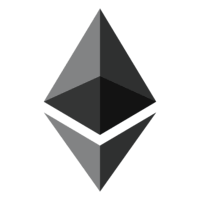 Uchenna O. (Author of Diary of a Hyper Crypto Trader in Nigeria).