Sponsored Writing Contest: Iagon / My Entry
Hello dear friends, a big hug, very happy to participate again in another fascinating contest sponsored by the friends of @originalworks, this time it's about a great "Iagon" project.

Iagon is a cloud storage platform, which will provide excellent data storage capacity in a wide range of fields.

The idea is to create a large Supercomputer using the resources of intelligent devices, computers and data centers such as computing power and storage space which are underutilized.
This platform will allow users and businesses to store a large amount of information outside their local computers, i.e. without the need to spend large sums of money on local computer maintenance.
Iagon will become a source of revenue for users, as they will be able to share their unused space and receive IAG tokens in return.
Iagon will enhance artificial intelligence for users to connect to decentralized services and applications, its features and functionality are easy to use and will be synchronized across all smart computers.
With a combination of algorithms, neural networks and Iagon blocking technology, it becomes one of the most secure platforms in the industry.
Any user can create their smart contract in an easy-to-use user interface without those complicated lines of code.
Iagon operates under its Smart Computing Grid technology which is responsible for executing functions such as managing the network of CPU providers as well as managing the distribution and allocation of storage space.
I made a humble post where I wanted to show some of the virtues of Iagon, I hope you enjoy it.
---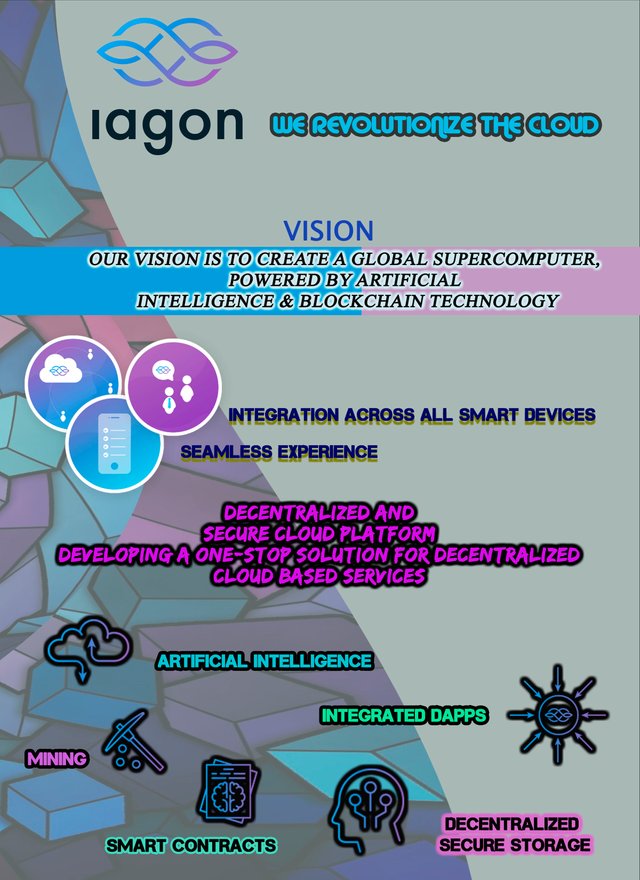 ---
If you wish to participate in the competition, you can find the information in the following form link.
If you want to know more about this great project you can visit the Iagon page in the following link.
For more information watch this short introduction:
More Information & Resources:


My twitter post link:
https://twitter.com/DemonoAngel/status/1021816633113886720?s=01
iagontwitter