This past Friday morning, January 26th, 2018, Jared Rice Sr Founder of ARISE BANK was awakened with Guns pointed at his head. The FBI were not there to offer him up coffee and later the SEC also arrived at his ranch in Texas.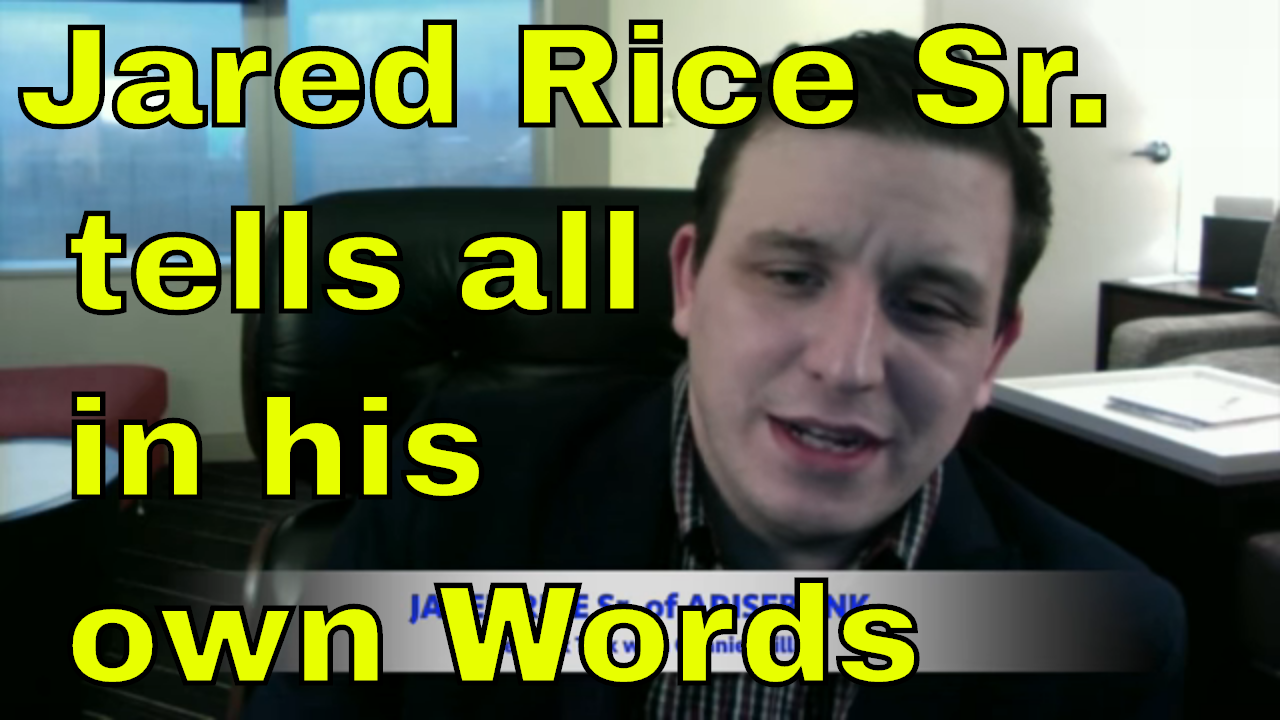 (Picture taken from previous interview on Blue Rock talk with Connie Willis)
My name is Connie Willis. For those that don't know me, I've been in front of National TV cameras and Radio mics for 25 years now, hosting, anchoring, reporting and being the face of many shows, products and projects nationally and internationally.
Presently, I'm a Weekend Host on Coast to Coast radio, the #1 nationally syndicated night time talk radio show in history, and founder/host of my new YT channel BLUE ROCK TALK WITH CONNIE WILLIS! "Earth's Most Interesting Conversation".
I'm really enjoying @bluerocktalk on Steemit, on D-TUBE and I just signed onto @Dlive
Back to Jared...
I found out what happened to him Saturday late afternoon only hours before I was planning to interview him on Coast to Coast AM. An interview set up a week or more prior.
Here it is posted on Coast:
https://www.coasttocoastam.com/show/2018/01/27
HIs bio posted on Coast:
https://www.coasttocoastam.com/guest/rice-jared/91282
Here was my first promo that played several days before this happened airing on DTUBE:
https://d.tube/#!/v/bluerocktalk/6kyozimh
Here are the "slight but significant changes" I made on my promo after hearing the news:
https://twitter.com/BlueRockTalk/status/957436836980449281
Then, before going on air on Coast to Coast, I added this last video to show a bit of urgency and to let fellow Steemians, D-tubers, Blue Rockers, followers of Blue Rock Talk, Crypto Connie and Jared's ARISE BANK to have an idea of what was to come. Jared's own words.
https://steemit.com/arisebank/@bluerocktalk/jared-rice-sr-tells-all-tonight-on-coast-to-coast-join-me
I said only headlines so as to not say anything that wasn't true. It was up to Jared to give the details himself. I'm happy he did, even details I was given from sources were not correct.
Then the show went live on Coast to Coast @10p-11pm Pacific/1a-2a eastern.
You might be able to hear it on our new Coast to Coast YT Channel in the coming days. The first hour of each show is played for free. I spoke with Jared the first hour Saturday night Jan 27th, 2018. Makes sense it would be on. Our Youtube Channel is very new, look for it in the coming days here.
https://www.youtube.com/c/COASTTOCOASTAMOFFICIAL
Of course those of you that are Coast Insiders already have access to it. If not, sign up here:
https://members.premiereinteractive.com/pcd/document?ikey=99989IGTZ
Here is the ORDER TO CEASE AND DESIST ACTIVITY
https://www.dob.texas.gov/public/uploads/files/Laws-Regulations/orders/2018-001.pdf
Btw, here is a previous interview I had with Jared on Blue Rock Talk:

I don't know what happens next, but I wish Jared the best. I'm sure we will all hear more about this, I cant imagine Jared stopping. He showed immense courage to go on the air giving his side of the story as well as describe what happened after waking up to guns in his face. I can't imagine.
Thank you for your time
~ Connie Willis alias Crypto Connie 🖖
BLUE ROCK TALK!
Earth's Most Interesting Conversations with Connie Willis!
After 25 years of a successful national broadcast TV and Radio career Connie Converses and Visits Earth's Most Interesting People, Places and "things"!
Subscribe to or Follow to be an Official Blue Rocker! A Blue Rocker is someone in the know!
MORE ABOUT CONNIE:
~ Founder/Host of BLUE ROCK TALK with Connie Willis
~ Weekend host on COAST TO COAST AM
~ TV HOST/ANCHOR: UPN, ESPN, SPEED, TNN Motorsports, FOX Sports DISNEY, OXYGEN, QVC, HSN, TSC...
~ RADIO PERSONALITY/HOST: COAST TO COAST, WHAS, WWKA, WDBO, WVEZ, WSRZ, WMGB, KISS, KOOL, WAKY, WPHT, KEX, KOA
JOIN THE JOURNEY:
https://www.youtube.com/c/BlueRockTalkwithConnieWillis
http://www.coasttocoastam.com/article/meet-connie-willis
https://steemit.com/@bluerocktalk
https://d.tube/#!/c/bluerocktalk
https://www.dlive.io/#/user/bluerocktalk
https://www.facebook.com/BlueRockTalkwithConnieWillis/
https://www.facebook.com/ConnieWillisPublicFigure/
https://twitter.com/bluerocktalk
https://twitter.com/conniewillisusa
https://www.instagram.com/bluerocktalk/
https://www.instagram.com/conniewillisusa/
https://www.patreon.com/bluerocktalk
http://www.conniewillis.com/
http://BlueRockTalk.com
...The very First Blue Rocker and The Official Blue Rock Talker,
~ Connie Willis🖖