5 Reasons to Hodl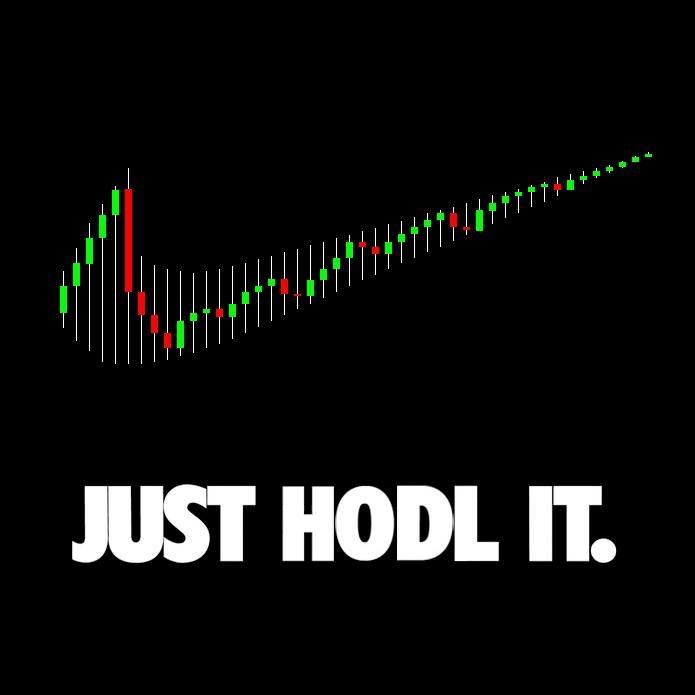 Although it may seem that the "easy money" has already been made by early adopters...we have yet to scratch the surface of total market demand. There are millions joining the party on a weekly basis and still....the majority of crypto investors own only a fraction of a full btc. This chart is borrowed from zerohedge, however is a terrific graphical representation of my point.

Hopefully this recent crypto market bloodbath has not given you a negative long term opinion on cryptocurrency as a whole, because this is a proof that the crypto market is not a bubble but a healthy market. If you think that coins should go up without correction, you are wrong because this is not possible. Try to recall any coin that went up without correction and is still going up? None actually. Try the same exercise with stocks...Don't hurt yourself....it's never happened.

CHINA, CHINA, CHINA...Currently China is enforcing what I believe to be a short lived ban on the trading of cryptocurrencies on domestic exchanges and has banned domestic icos. Although this seems to have made Bitcoin for instance more resilient, it is signifigantly stifling one of the worlds most powerful economies and potential growth markets. You may be asking yourself...Does China hate crypto? Is China anti-cryptocurrency?....The simple answer is HARDLY. The People's Bank of China has run trials of its own prototype cryptocurrency, taking it a step closer to being the first major central bank to issue digital money. China's vision, however, seems to be based more on taking full control of such transactions in contrast to the libertarian aspirations of Bitcoin. Nevertheless, once the PRC decides on regulation...prepare to ride the tidal wave of new capital that is likely to push cryotocurrency market capitalization past $1 TRILLION USD.

Wall Street....has anyone noticed that Wall Street consensus opinion of cryptocurrency has turned 180 degrees since Christmas. Even Jamie Demon, Ceo JPM Chase has changed his tune. Who remembers this:
He's right....10x gains do make me feel stupid.
Now try this one on: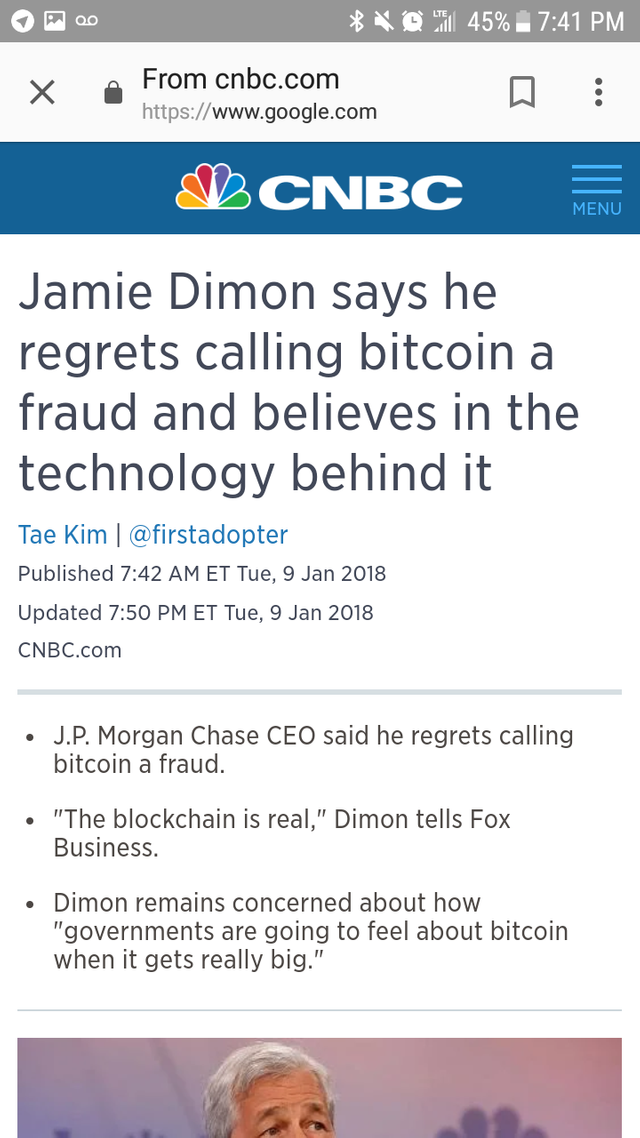 Just like Wall Street stuffed shirts and talking heads to back pedal when their wrong.
The truth is Wall Street has recognized the potential of blockchain technology and the limitless potential of cryptocurrency to shift the centuries old central banking paradigm...and they want in. They just needed newcomers to the marketplace to second guess their hearts and wallets while they "loaded up"
Imagine the demand pressure on crypto currency markets when the first publicly marketed and traded ETFs hit the market in 2018. These banks will need to purchase billions of dollars of crypto to package and sell to Mom and Pop for purchase in their IRA's etc.
Gains will be exponential. Fact
It's only just the beginning. This is only the second inning in a game not unlike Americas Pastime. You can make insane returns even if you strike out 70% of the time. Be of the mindset that you are finally ahead of the game and are laying the groundwork for the creation of wealth for yourself and your family that perhaps even months ago seemed like a distant pipedream. Winning is never easy. Winning takes guts, perseverance, foresight, sticktoitiveness, and determination. Be DETERMINED to be on the right side if history.
Be DETERMINED to HODL!!!