Hi. I noted some questions regarding Korean Cryptocurrency exchange in Reddit. I would like to share what I know about Korean Cryptocurrency exchange. This is last 24hour exchange volumes in coinmarketcap.com.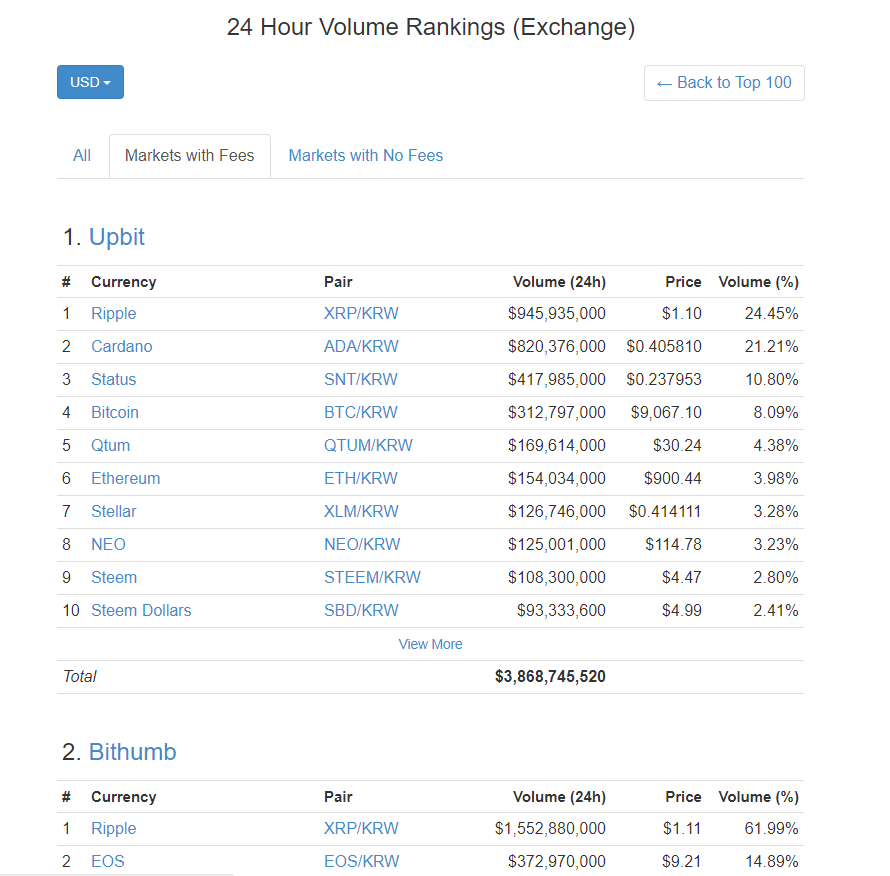 Yes, 1st, 2nd ranking is all Korean cryptocurrency exchange. Upbit is supported by Kakao(I don't know you guys are familiar with Kakaotalk but anyway, biggest messenger app company in South Korea). Bithum used to be 1st seat but had hard time lately because of government regulation. I believe Bithum got 2nd rank beacause Binance had issue with their server 1day ago. Both exchange also support mobile application for trading tool.
Why Korean like to buy Crypto via KRW(Korean Won) instead of BTC? Main reason is fee. Currently, Upbit's KRW market's fee is 0.05% and BTC, ETH market's fee is 0.25%.
Am I able to register to Upbit or Bithum?
My answer is 'Maybe No'. They required cell phone verification(via Korean telecommunication company based). It may not be possible for you to register and trade in Korean Cryptomarket.
Are there still 'Kimchi' premium? I researched few days ago. Most of Korean cryptomarket premium is gone. Most of exchange follows other cryptomarket's price in other world.