Apartments in the UAE for cryptocurrency
Satoshi Nakamoto's dream, with slow, but steady steps, translates into reality. It is legally possible to pay with cryptocurrency for certain goods and services in many countries of the world. In some of them, even real estate can be purchased for digital coins. The United Arab Emirates are the farthest advanced today.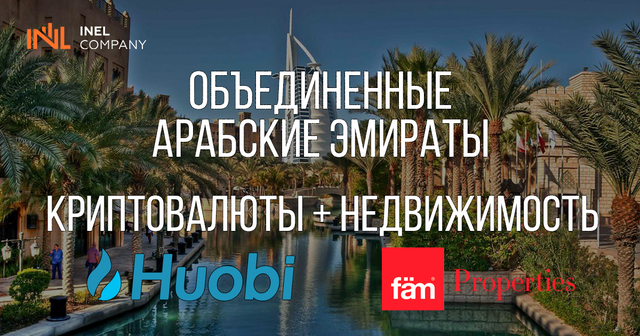 Brief Market Analytics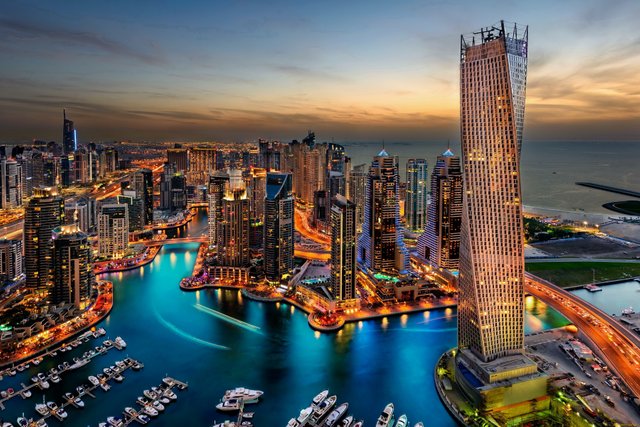 The UAE real estate market is not going through the best of times. Experts note that the pace of construction of new residential facilities in the local market is ahead of real demand. In the meantime, the price of Dubai apartments in 2019 decreased by 2-9% depending on the type of facility and its location. Analysts suggest that the situation will be corrected only by 2021.
"According to our study, housing prices will decrease this year (by no more than 9%), and a systematic recovery will begin in 2021," says Halder Tualma, head of ValuStrat Research. "We will begin to see stabilization in the second half of 2021 or in early 2022. Some residential areas may be recovering faster than others."
The Dubai government is making significant efforts to stabilize the market in 2020. So, in September 2019, a real estate planning committee was created, its task is to regulate construction projects and reduce competition between parastatal and private companies. However, in 2020, Dubai will build the largest number of new buildings in the last decade - more than 60 thousand objects.
Buying property in the UAE for cryptocurrency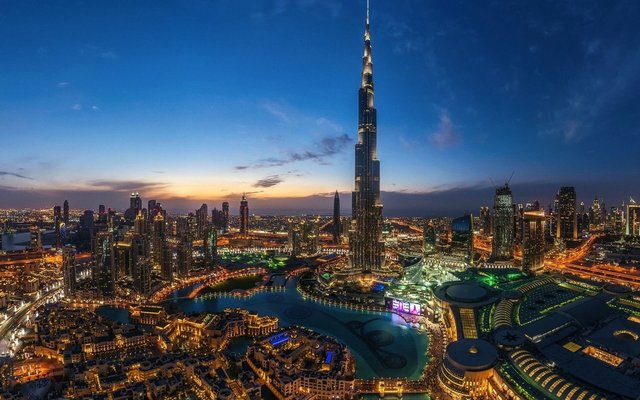 In 2020, the UAE real estate market will become much more accessible to investors thanks to the combined efforts of fäm Properties real estate agency and Huobi cryptocurrency exchange.
Not long ago, fäm Properties won the Dubai Land Department (DLD) award for the sale of real estate worth more than 10 billion dirhams (more than $ 3 billion).
Huobi OTC is one of the leading cryptocurrency exchanges today. The company is licensed by DMCC, which guarantees customers security, liquidity and uninterrupted transaction processing and instant transfers.
"Cryptocurrencies are changing the way they pay in real estate. Huobi has the liquidity and resources to meet customer needs and ensure smooth operation, "said Mohit Davar, co-founder of Huobi OTC DMCC. "In this era of digital financial cooperation, we are pleased to partner with UAE's leading real estate agency, fäm Properties, to meet the wishes of our customers."
The cooperation of such industry leaders will allow an extensive audience of private and institutional investors fäm Properties to use any popular cryptocurrencies, as well as stable coins for settlements in real estate transactions. It is worth noting that the Huobi OTC department supports all major fiat currencies: dirhams (AED), US dollars (USD), euros (EUR), pounds (GBP) and others.
If no unforeseen complications happen, the UAE may become the flagship in the use of cryptocurrencies to pay for real estate.
INEL Company is a real estate crowdfunding platform that allows investors of any size to invest in real estate around the world, using the many advantages of blockchain and cryptocurrencies.
Do not miss your chance to succeed with INEL Company!