Crypto Succession Control / Bitcoin Testament
The news recently went around the world that the founder of a Canadian crypto exchange had passed away and had taken the keys for the Cold-Wallet of his exchange with him to grave. After a short time it turned out that his death in India was faked and the Cold-Wallet addresses were cleared after his alleged death.
But nevertheless, this event raises some questions and should be an occasion to consider who should be able to dispose of these assets, but not before the death of the original owner. In the absence of intermediaries or trustworthy intermediaries, it is necessary to consider how, after one's own death or perhaps in the event of a serious illness or disability, relatives can (or should) have access to the assets and dispose of them.
Why a crypto succession plan?
Imagine ...
You are in a coma in hospital and additional money is needed for your professional treatment, which is currently not available. Your relatives know that you have crypto currencies, but they don't know where or how to access them.
You have deposited the private keys for your heirs in your will so that your assets really reach your heirs. But what if your bank safe is no longer accessible with your last will and testament? What if documents are no longer accessible due to water damage or burglary? What if the notary or one of his servants reads the contents of your will on his own authority and already now or in front of your heirs, he has the cryptos?
What if your beneficiaries successfully receive information about your keys, but post the private key on an Internet forum in connection with a request for help? Or leave you to a third party who pretends to check what's wrong with it? Do your beneficiaries know exactly how to get to your crypto? Do your beneficiaries know that hardware wallets are not normal USB sticks or that wallet software on your computer is not for strangers? And do your beneficiaries even know how to access your cryptos and how to deal with the wallets and stock market accesses? What about two-factor authentication (2FA) for many web services? Do mobile phones and 2FA keys still exist? Do the beneficiaries have access to them? Frequently, there is a request for an IP address change by e-mail. Do the beneficiaries still have access to your e-mail addresses? What about the answers to the security questions? Have you noted down the answers and handed them over to the beneficiaries?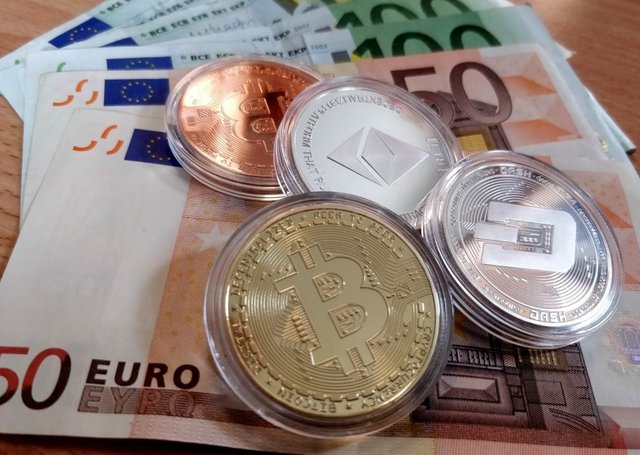 How's the road to the Bitcoin will?
Who should have access to which crypto assets only after death, disability or illness? And what does he need to do that?
It is therefore important:
What is the best way to store crypto assets?
How do you document and inventory the cryptos? Which tax requirements have to be observed?
How should the inheritance of cryptos be basically regulated?
How should access to cryptos be regulated in the event of illness or invalidity?
Who needs which access data and which knowledge in order to gain access?
What other hardware and software is required?
Where are the wallets located and where the access data?
How is it ensured that the beneficiaries do not already have access to your cryptos earlier?
Step ONE
But at the beginning of the considerations and the preparation for a later handover stands this task:
Preparation of a structured overview of all crypto-assets
How this can be done will be discussed in a later article.
Posted using Partiko Android