Will J-Coin become a standard currency in Japan?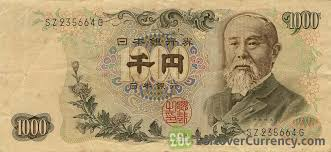 This is a hugely important question. If this happens, the groundbreaking evolution within a government entity will likely become a rubric for success or what not to do, depending on the outcome of the implementation. Many other countries will look at this attempt as an early example of nationwide blockchain adoption as a standard mechanism of money transacting. Global and Regional banks are working with Japanese government on the legislation, development, logistics, and planning surrounding this, with some predicting the possibility of a full transition by 2020, at which point JCoin will work hand-in-hand with Yen.
Some think that IBM will be involved with the development, infrastructure building, etc., something that will likely increase the chances and likelihood of success and, additionally, will lead to a firm footing for IBM within the Blockchain/Crypto Industry that has emerged and is rapidly growing. I'm excited for this possibility and hope that it occurs, as it will strengthen the entire movement and my educated guess is that implementations like this will spread like wildfire. It wouldn't surprise me if other countries even attempted to beat Japan to the punch on this, because their aggressive, admirable plan of action is something that will increase interest and desire to compete!
For those interested, I've included some articles regarding this emerging news:
https://www.cnbc.com/2017/09/27/japanese-banks-cryptocurrency-j-coin.html
http://www.trustnodes.com/2017/09/17/japanese-banks-launch-j-coin
WHAT ARE YOUR THOUGHTS? DO YOU THINK THE J-COIN TRANSITION WILL BE SUCCESSFUL? DO YOU WANT IT TO BE?
AS ALWAYS, WISHES OF WEALTH AND HEALTH FOR ALL! :)