Blockchain & Digital Currency News | March 19 2018
Today is March 19 2018
Below are the news links for digital currencies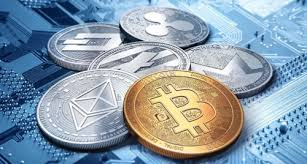 | * | * | * |




Today's market rally correlated with optimism that this year's G20 summit will not produce an international framework for cryptocurrency regulations.
As CCN reported, Mark Carney — chairman of the Financial Stability Board (FSB), an international regulatory body — sent a letter to G20 finance ministers and central bank governors advising them that cryptocurrencies represent a small component of the economy and do not warrant international regulatory action at this time.
The FSB's recommendation contrasted with statements from a variety of G20 financial regulators calling for the summit to feature discussions on coordinated cryptocurrency regulations.
Though the appetite for these regulations remains strong, the likelihood that the summit will produce them at this year's meeting now appears slim given the FSB's present stance.
The post Ripple Price Headlines $45 Billion Market Rally as G20 Fears Subside appeared first on CCN.

" " " " " " " " " "
Good Luck to all Crypto-Investors, May god bless you and keep your investments safe !!!