The history of cotton is as old as mankind itself, somehow along the annals of history, man must have discovered that the plant Gossypium sp would form a part of his everyday life which led him to preserve the cotton seed from generations to generations.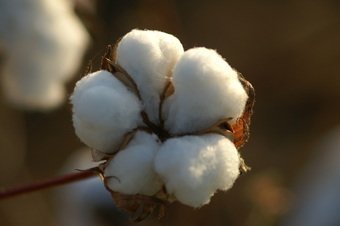 Sir Richard Arkwright at Cromford in the UK built the world first true factor to produce cotton which led to the production of cotton garments we wear because of its comfort, shoelaces, bedspreads, socks etc.
The 'flying shuttle' the machine invented by John Kay allowed wider cloth to be weaved at a faster speed than before in 1733.
Today, cotton referred to as the 'white gold' is ubiquitous and in high demand on a daily basis, but there is a great challenge for the cotton farmer to produce it due to some prevailing circumstances like environmental pollution, lack of government support and corruption etc.
India which happens to be one of the biggest cotton producers has lost over 300,000 cotton farmers in the past two decades. These cotton farmers had to take their lives because they could not meet up with the challenges posed by cotton farming.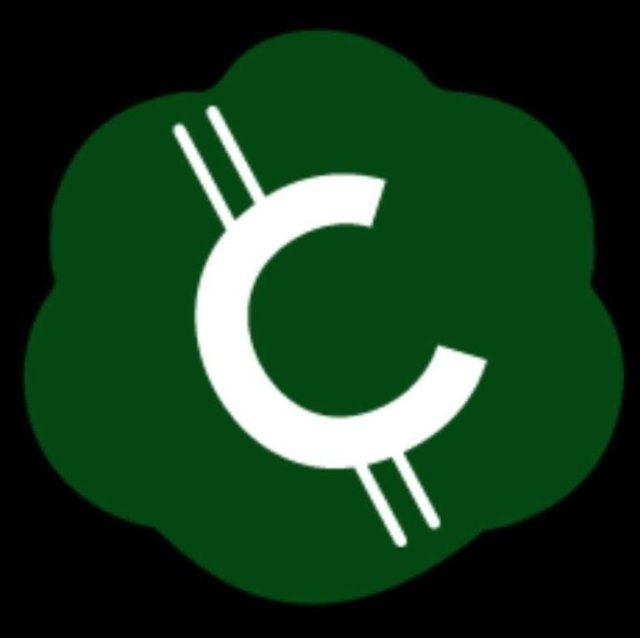 Thanks to the blockchain, these calamities would soon be past tenses because the cotton coin which runs on the blockchain would help to assuage these problems. The cotton coin has a built-in peer to peer payment network that can be used as an alternative to fiat for a transaction. This coin hopes to improve the distribution of cotton, resolve the procurement and fight off the corruption that has bedeviled the cotton industry. With the cotton coin on board, trust can be re-established between cotton producers, consumers, and the government, producing a favorable market for cotton to sell.
The cotton coin would not require a third party to complete transactions and it would be a global coin to hold.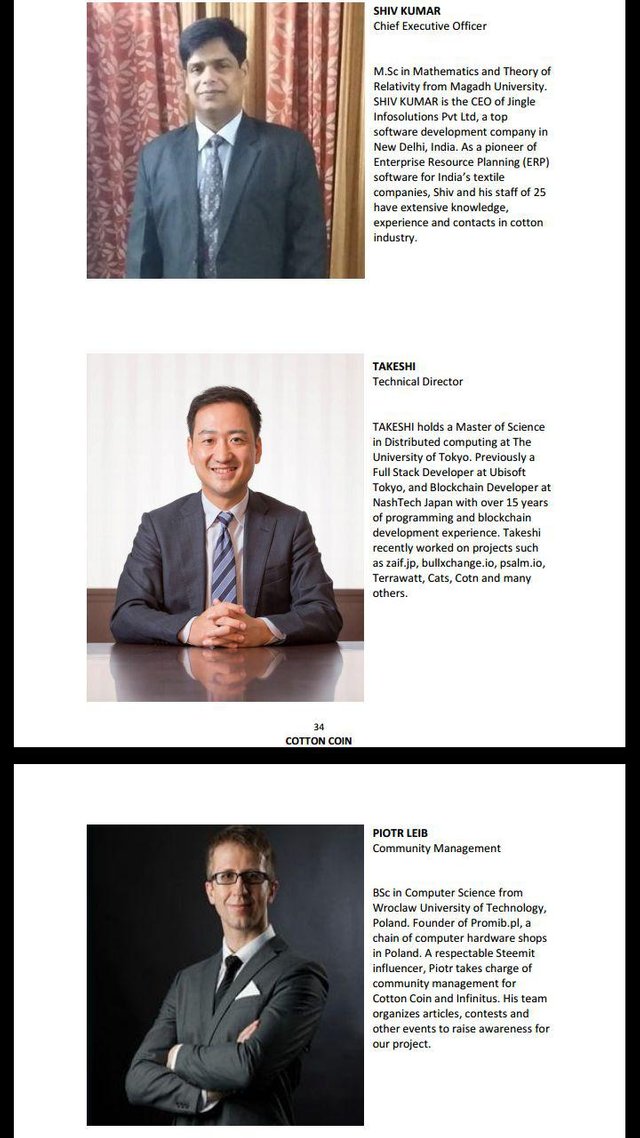 The team behind the cotton coin initiative are Shiv Kumar( the Chief Executive Officer, Takeshi(Technical Director), and Piotr Leib (Community Manager).
If you want to know more about this project, their website should be your first point of call.

If you want to read more about cotton coin, you will find useful information in the Whitepaper.
In case you still have a question about this project, feel free to drop a message and I will try to answer to the best of my knowledge.
---
This is my entry for cotton coin writing contest, sponsored by @crypto.piotr
cottoncoin2018