INTRODUCTION INTO B-CHARITY
The best form humanity for all existence can be summed up is in one word, it is CHARITY; which in other words can be defined as essence of love,empathy and care for the next human. This is what has emerged on the blockchain crypto technology platform framework. It is unique and interestly captivating.
It is the Bcharity platform on the blockchain crypto currency paradigm, it is a platform of support, care, help, empathy for the next person.
It is a global presence for aid through various sponsorship organisations that exist in all dynamics of countries and nations around the world.
It is a global synergy point for all people to support and shape how people who need help can be supported and have aid.
The Bcharity platform is designed as a success norm for empathy already, it is a flag of victory for investors, freelancers, and crypto traders etc.
THE FEATURES OF BCHARITY PLATFORM
The b-charity platform is uniquely made up of systematic features that define its very vision, objective, paradigm, aims and focus.
The first is the transparency system it employs in general, Bcharity creates a systematic algorithm for all its users donation in a clear slate. This enables the user to log into the system and view his or her donations.
The donations are checked, verified and certified to the organisation it was sent to; and how it was used. This erupts the synergy of balance and view point focus of the user in terms of resource usage and usefulness.
Secondly, Bcharity is designed for global outreach and created in sync to accommodate people globally. This implies that the sponsorship project of the B-charity platform harnesses the very power and interplay of social integration,connections and synergy of support from anyone in the world. The next feature of the Bcharity platform is the adoption of blockchain systems for all transactions involving users. This transactions could be buying and selling of tokens etc.
B-charity,as a platform also uses the fait exchange currency of Ethereum ERC20 paradigm of smart contracts for all its dealings. This is a unique adoption of blockchain technology systems and framework for the platform. B-charity creates and manages the user datasets,using the blockchain node for all its activities in a unique way.
B-CHARITY CREATIVE FUNCTIONALITY
The Bcharity platform is unique for its creative functionality features. This creative tooling formula makes it unique and transparent. The creative functionality of bBcharity is attributed to its large scale availability interface, blockchain adoption systems and the crypto currency transcation node. This makes it easy for all users to make more money and get paid in due time.
It also creates and explores the relativeness for clear cut objectives on the crypto market platform. Hence,translates into the vastness that global charity organizations can strategically use and adopt. It's general rule tends to frame the network's continous growth in the crypto currency market place.
BCHARITY TOKEN SALE DETAILS
The Bharity platform has started its presale that ends on the last week of April 2018.
All its token value sale margin can be accessed at www.bcharity.io. In addition, Bcharity trades smart contracts using Ethereum ERC20 paradigm and token coinage for its users.
BCHARITY FUND ALLOCATIONS AND PROCEED USAGE DETAILS
The Bcharity platform has designed its token allocation in a sync such that product building and development is given 28% of marginal value. Marketing is allocated 46%,19% is allocated for geographical expansion,while 7% is for all legalization process and state expansion prepositions. Furthermore,Bcharity token usage has 10% for its founders, 5% for consultants and company advisors, 3% for bounty, 2% for its partners and a whopping 80% for its other users. This categorically sums up the total percentage allocation for the bBcharity project.
B-CHARITY ROADMAP
The Bcharity timeline or platform roadmap is categorised as follows.
-In (2017 Q3 - 4) was the inception, birthing and all preparatory work study of the Bcharity platform.
Thus, March 2018 was the PR-campaign lauching and private sale induction holding.
-2018 April is for pre-sale auctions of Bcharity tokens.
-2018 June is slated to house main token sales, MVP presentation, exchange token placement and pure introduction of blockchain frameworks and technology(ies).
-In 2018 September will be the introduction and official presentation of Bcharity beta version plus meeting of world leaders in the charity sector.
2018 Q3 is for increase and expansion of company's staffing, security auditing systems and full product delivery systems of Bcharity.
-2018 Q4 is for Bcharity brand publicity and promotions, presentation of Bcharity developed product and effective PR Campaign.
-2019 Q1 targets mobile application development on all types of operating systems.
-2019 Q2 will focus on expansion geographically and access grants to other charity organizations.
For more information visit: https://bcharity.io/
Whitepaper: https://bcharity.io/main/static/WhitePaper_en.pdf
ANN. THREAD: https://bitcointalk.org/index.php?topic=3113334.0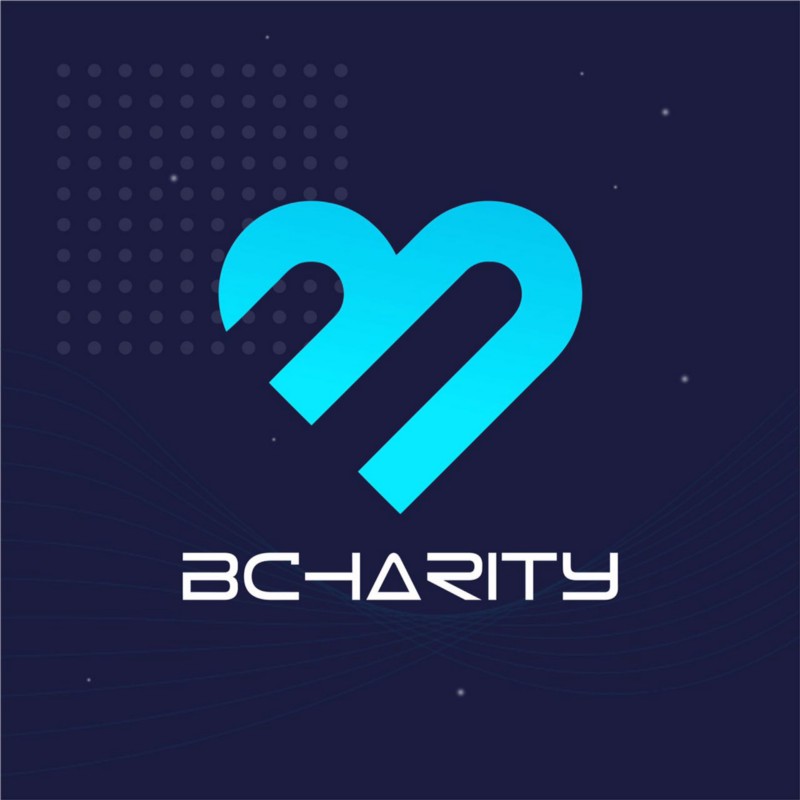 Authored by: https://bitcointalk.org/index.phpaction=profile;u=1519411