CoinCourse - Check up the threshold value in real time with comfort
Kind time of the day, dear users of Steemit.
Today i wanna make a revolution in comfortable of checking course of cryptocurrency!
So, our team made the software which will make your checking of course very comfortable and easy.
In https://icoincourse.com/ you can find full information about our work and download links and video with using the soft.
So, what is iCoinCourse?
It's the universal software, which can help you to check the "threshold value" you want to know.
For example, the current course of BTC is 7000. You want to sell it for 7200.
You can write in software this value, and when BTC will grow up to 7200 - you will receive the notification with this value.
MANUAL DOWNLOAD LINK: https://icoincourse.com/download/iCoinCourse-1.7.3.zip
iCoinCourse has very big ammount of different cryptocurrences (1566), so you wouldn't hava any shortages!
Join to iCoinCourse - make your cryptolive more comfortable and easy!
We're always happy to see new peoples with us.
We provide great support in different social networks, also we like to hear your advises how to make iCoinCourse better!
All our teammates have social networks. You can ask what you wanna directly to them.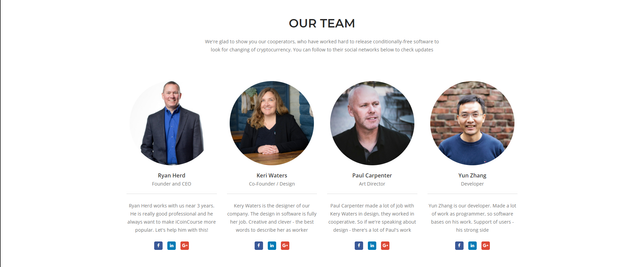 Good luck all!