Ether Einc ! The First Live Blockchain Platform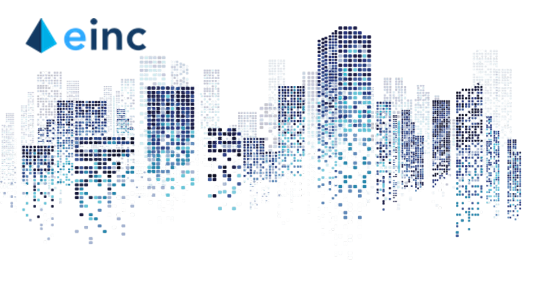 About
EtherInc (eInc) is a First Live Block Chain platform to setup and run DAOs. Where they can operate bondless, permissionless, democratically and Transparently with consensus of its shareholders, without the need of trusted third parties and/or costly intermediaries. EtherInc is a wide platform not limited within a area / or not limited by geographies, Intermediaries and other such artificial restrictions.
eInc Name Service (eIncNS)
eIncNS is works same like WHOIS where every eInc organization will be registered with 4 their contract address and other metadata of that eInc organization.
eIncNS will launch in Q3, 2018. The main purpose of eIncNS is to make eInc organizations more decentralized so that trustless systems can be built truly, instead of the EtherInc company acting as the trust company.
How does eIncNS work ?
eIncNS is a singular smart contract which contains the eInc organization's metadata like: eInc organization name, contract address, renewal data, registrar etc. where people can register as registrar and can register new eInc or renew eInc on eIncNS by sending transactions to eIncNS smart contract.
What is the need of eIncNS ?
In the world of decentralized applications no one wants to/should have to trust a single entity. Since the eInc organization's name will be unique worldwide and the need for a process of registering and renew eInc transparent we started creating eIncNS smart contract which will allow anyone to check eInc organizations and because all details will be in Blockchain so that even EtherInc cannot manipulate any data.
USE OF ETI COINS
The crypto-fuel for the EtherInc Blockchain, ETI coins, which form the transactional backbone of the EtherInc Blockchain can be used in many ways.
Deploy eInc organization.
Pay salaries and make payments on eInc.
Vote on eInc proposals.
Create eInc proposals.
Conduct trusted ICOs (DAICOs) on EtherInc.
Run dApps on EtherInc Block Chain.
eInc Marketplace
eInc Marketplace will consist of dApps, which will give eInc organizations a wide range of applications to run their eInc as and how they want. One example of Marketplace dApps is the Payroll dApp which allows eInc owners to manage their employees and pay their salaries automatically, without the need of passing multiple proposals.
ETHERINC LAYERS
The different layers of the eInc Platform
EtherInc Blockchain
EtherInc Blockchain was created as a fork of Ethereum on block 5078585. ETI (EtherInc)
Coins are the driving facilitators of EtherInc, and are used to pay transaction fees.
EtherInc Protocol
Peer-to-peer communications between nodes running eInc clients run using the underlying
eInc Protocol.
eInc dOrg + Utility dApps
eInc dOrg lets you create and implement DAOs on the "eInc framework". One can use other
utility dApps or create their own dApps on top of it, for example, HR Bot dApp, Payroll App, etc.
Web3.js
Web3.js is a collection of libraries which allows one to interact with a local or remote eInc
Blockchain node.
eInc UI
eInc Organization Explorer ( etherinc.org ) lets a user manage eInc, create proposals, take
actions on the eInc Organization, and keep a record of all the transactions.
EtherInc Coinsale
Coin Name EhterInc Coin
Coin Symbol ETI
Blockchain EtherInc
Total Coin Supply 99,75,28,142 ETI
Total Coins in Coinsale 45,00,00,000
Price of ETI $0.10
Soft Cap $10,00,000
Hard Cap $2,20,00,000
Pre-ICO sale starts 07 June 2018
Pre-ICO sale ends 15 June 2018
ICO sale starts 25 June 2018
ICO sale ends 25 July 2018
EtherInc Coin Distribution
Etherium Holders 9.78%
Future development 10.02%
eInc startups 10.02%
Strategic Partnerships 10.02%
eInc community 15.04%
eInc consale 45.11%
eInc community coinomics
eInc Advisory 5%
eInc Marketing 10%
eInc Reserve 20%
eInc Team 25%
eInc Development 40%
Our Team :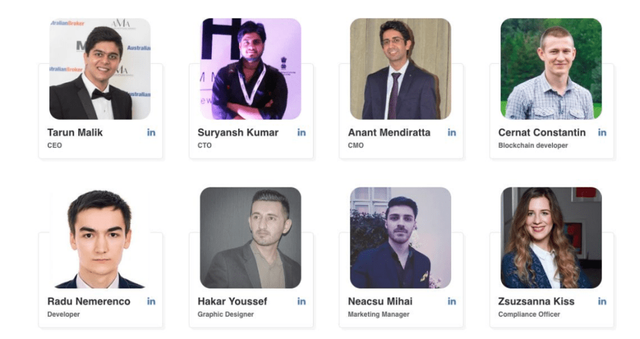 CONCLUSION
At the end I can say that the eInc is the Future Blockchain possibilities organization. Where Blockchain is decentralized, democratized and dis-intermediated. And this is the first live DAO platform, where you can get the following live options in your hand within the eInc:
Forked Ethereum
Block time 15s to 6s
eInc Protocol.
eInc Organization.
EtherInc Testnet (for developers)
Wallet (Web Wallet).
Meta (eInc Meta-similar to Metamask)
Community (Community Portal).
Buy Now : https://einc.io/
Read for More Details : https://cdn.einc.io/assets/files/einc_whitepaper.pdf
More want to follow Our Media :
Twitter : https://twitter.com/eIncHQ
Telegram : https://t.me/eincHQ
Youtube : https://www.youtube.com/channel/UCuXo10jvemdXWeROA1lc9Uw
Medium : https://medium.com/einc
Github : https://github.com/etherinc/
Reddit : https://www.reddit.com/r/eincofficial/
Thanks By
Jahangir Alam
BitcoinTalk profile : https://bitcointalk.org/index.php?action=profile;u=1856657
Einc Addrs : 0x1A5178b6B98bc91B4C9Bbe267Aa0eDdc29F2d281