1.0 Preface
Blockchain
Since the advent of blockchain technology, this innovation has been a subject of change to technologies around the global world. The blockchain technology has been able to improve many areas such as medical industries, communities platforms, data storage, monetary industries(exchange, digital money), internet values and many more.
Benefit of Blockchain
has created much anticipation and benefit to our everyday activities that has make it much more easier and safe to use such as:
Improvisation of our technologies
High level of security to our technologies, datas, digital fund and many more
Easy access of our technologies and many more……………..
Blockchain on Exchange
As said earlier that blockchain has improved many areas of our industries, same applies to our exchange markets.
What is exchange market?
Exchange markets are global decentralized market platform which created for the trading of digital currencies that include the aspect of buying and selling and exchange at a determined price or rate.
No matter how well defined the feature of blockchain is, it still lack perfection and advancement in the area of exchange that make many users to forfeit and lose their funds through the leak of users data and information to the public. Many users fall as victim in the sense whereby they went on using an unsafe exchange and most times many so called exchange perform the fraudulent act.
Problem of exchange
Many problems are being faced by the user toward the exchange market that has led to many loosing data's and funds, They include:
Price Manipulaton-
These are issues mostly faced on the exchange where the price of cryptocurrencies rise and fall dramatically over a short period of time.
Pump and dump ICO schemes-
These are issues where many tokens are introduced to the exchange but the scheme continue to be a problem due to lack of regulation.
Cybercriminal Activities-
There have been a large recorded number of high profile cryptocurrencies hacks that have result to millions of stolen currencies.
Transaction Delay-
These are nagging issues that most times threatening and affect the trading experience.
And many more……….
Benefit of Token
What are token?
Token is a used synonyms for cryptocurrencies which is refer to cryptocurrencies strings that numbers that contains no real data but relates back to real data. It is mostly the process done by crowdfunding in an ICO which is a quantity of cryptocurrencies sold in form of coin to speculators and inventors in exchange for legal tender or other currency such as Bitcoin, Ethereum and more.
There is a proposed solution to these exchange problem that will actually create a new generation to the blockchain technology, Introducing Blockchain.io


2.0 INTRODUCTION
What is Blockchain.io?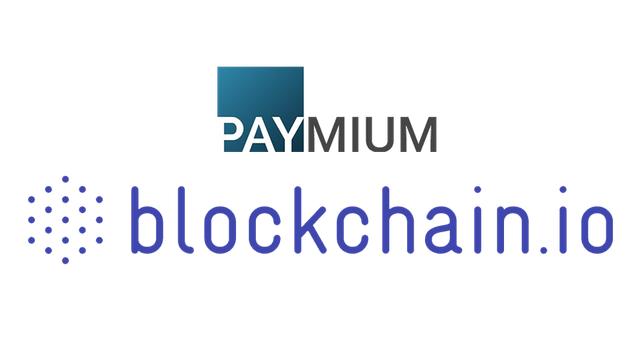 The Blockchain.io is a blockchain built internet value which is built on a multiple, decentralized, automated, and secure value networks that will enable users to trade across a value network.
Blockchain.io is an exchange that contain a decentralized wordbook that enable rapid and efficient trading in order for users to trade safely without any issue of trust.
Blockchain.io Slogan
Due to the ability to become a project that create a perfect and secure intervalue that give users the assurance of a safe and efficient trading without trustless manner. They are know by the slogan
GATEWAY TO INTERNET OF VALUE
2.1 Shortcoming of Blockchain.io
Blockchain.io is an upcoming cryptocurrency exchange which is located in France(Paris). It is basically known as one of first Europe EURO to Bitcoin fiat exchange (Paymium), It is been founded back in 2011 and till today from 2013 been credited as one of the hack free exchange.
The founder of this project is called: Pierre Noizet (Founder, CEO)
2.2 Blockchain.io Team
The brain behind the succession of Blockchain.io project are: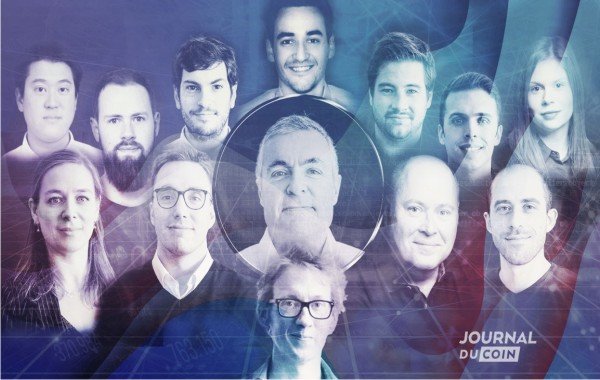 Team Vision
These team came together with the partnership of Paymium in order to seek to become the Number one (1) European exchange as at the year 2020. The aim at expanding the growth of the internet value in order to serve as a gateway that will allow users from different globe of the world to trade efficiently and lastly putting them to enter a new digital world of the cryptocurrencies.
The team also wish to set a high standard that is been comply with regulation that seek to remain as a transparent and complaint as possible in all of their practice that include closeness to working with French government and authorities that will conduct technical and financially

3.0 Inside Blockchain.io
Paymium
Paymium is Blockchain.io owned company. It is recorded as the first Europe based Bitcoin exchange which is founded in 2011. Paymium users are large in number to the extent of over 180,000. Paymium is a company which is been backed by funding capitalists such as Kiimo venture, Gattaca and many more companies all round the world.
Paymium has been recorded to has been supported with a treasury fund of $2.3M for the development of Blockchain.io including its operations.
We also have other partners such as:
Kima ventures
Avolta partners
New fund
Dentsu
Cohen and Gresser AARPI
That contributed to the development and operation of Blockchain.io
3.2 Crowdsale
This is an information you shouldn't miss!!!
Blockchain.io is currently holding a crowdsale that will be of a great benefit to the users. Blockchain.io is at it third week of crowdsale which will end by Oct 25 2018, 6:00am UTC.
It has been noted that in the duration of the first seven day, it has recorded the sum of $1.2M USD and was able to raised despite market fluctuation conditions
Note: All the unsold tokens will be burnt, that will allow the exchange to enter these market with a low market cap in the project.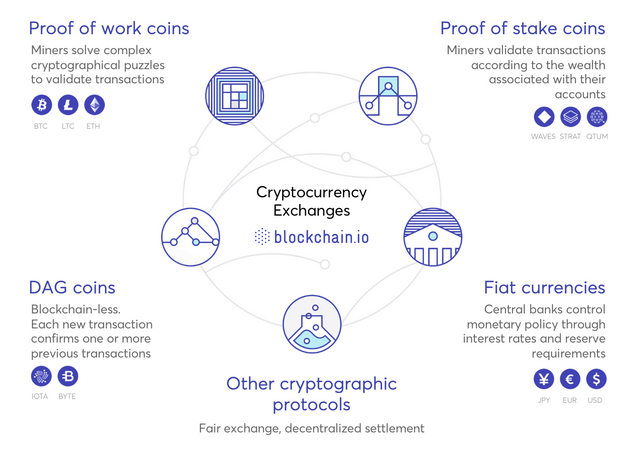 3.3 Blockchain.io Token
Blockchain.io is on the verge of becoming an exchange wherehas exchange will be funded in part through public token sale that enable registered participant to buy the BCIO tokens.
Token Use
The BCIO are token which are designed to give a good experience of cryptocurrencies to user and most especially traders on the exchange.
BCIO token will be held in any wallet that is been relevant to the exchange
Token will be held by users in order where it can be used to contain services that are been determined by paymium.
The token is used to perform transactions on the exchange
Fees- They could be for trading purpose such as transfers, token listing, coin offering etc
Discounted Trading- The BCIO token is subjected to discount that will enable fees to be discounted in various ways
Survey participation
Loyalty and reward etc.
Token distribution
Paymium intend to currently create 100million BCIO token of which 50million are offered for sale through various successive sale phases. The remaining 45 million will be distributed as follows:
16% to the BCIO team members
4% to advisors
10% will be reserved for marketing and ecosystem
15% will be placed in the Token inventory
Blockchain.io whitepaper
4.0 Blockchain.io Features
Ultra Secure –
Blockchai.io offers a highly secure exchange using the cold and cryptographic proof.
Decentralized-
Blockchain.io operate on a decentralized and fair exchange using the atomic swaps of cryptocurrencies to eliminate the counter party risk.
Reliable Infrastructure-
Blockchain.io is an exchange free from technical debt that could led exchange been prone to bugs and security holes. In order for this they have all capacity to attract higholume traders to the trading platform.
Selection of digital currencies-
Let of cryptocurrencies are been listed on the exchange(trading platform) that is followed by a strict vetting process such as sustainability technical and deep protocol review.
ICO execution and Token listing-
Blockchain.io provides ICO campaign that support users in token listing services in order to make sure users are holders of BCIO in order to provide liquidity to investors and traders.

Advantages
Blockchain.io enables peer to peer lending and proprietary lending for users
Blockchain.io provide users with discount on their trading fees and survey participation
Users fund are kept in cold wallet in order for safe security purpose
Blockchain.io provide liquidity services to users such as traders, markets.

4.1 Summary
Blockchain.io intention towards the blockchain is to create a new generation of blockchain that enable a rest assured security and benefits to traders, stakeholders and investors. They provide users with the following which include:
Cryptocurrency exchange
where assets, advanced trading and proven security procedure are laid down to protect customer databasese, digital assets, inventories and the order machine engine.
Decentralized settlement
where there is presence of fair exchange protocols using atomic swap, the settlement that eliminate counterparty risk.
Liquidity services
where they provide offer for listing services for selected token which is strictly vetted by technology and business diligence.
4.2 Conclusion
Blockchain.io will create a new generation of exchange market to the blockchain that will allow users to deal with fund and trading on exchange with trustless manner.


5.0 Blockchain Project in details
Business model
Blockchain.io intend to generate revenue through trading activities, ICO service, digital currency payments etc. It business model are applied to:
Trading
Lending
Withdrawal
Payment Transactions
ICO services
Coin listing
6.0 Blockchain.io Roadmap
Blockchain.io will progressively roll out new features over the next 18months.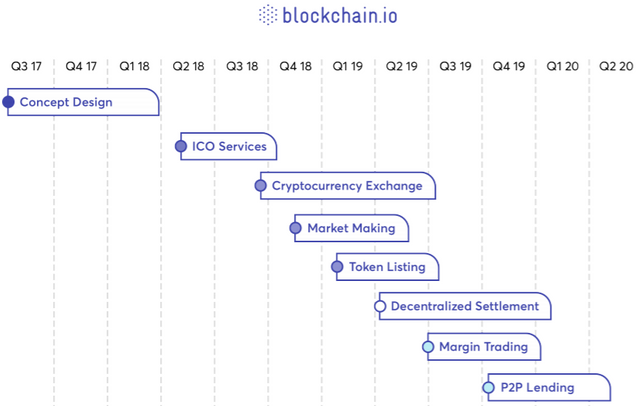 Advisors