When a dollar makes a difference
Crypto faucets are websites that give away coins for free to the people visiting them. They have to enter their wallet address and solve a captcha to be paid. Often the earnings are collected in microwallet services like faucethub to avoid the blockchain transaction costs. The faucet owner displays ads and pop-ups and tries to cover like that the costs for the coins he pays to the visitors.
Nowadays, faucets are often smiled upon and not taken seriously. However they played a very important role in the development of cryptos. For a long time they represented a major percentage of all transactions on the different blockchains. They are also one of the easiest entry points for people who want to learn more about cryptos and want to earn some for free.
I have worked with faucets for over 3 years. First I claimed from them, then I built some faucets myself and I have paid out coins worth several thousand dollars to people willing to take them. Today I have still 10 faucets running on my website. Around 100'000 people claim from them every month.
When I speak about faucets, people tend to ask me "why would so many people claim from your faucets when they only earn a fraction of a cent for every claim?".
What these people fail to understand is that not everybody was born in a country like Switzerland with among the worlds highest wages. For a lot of people a single dollar a day can make a huge difference in their well being.
When it gets interesting to work with faucets
Claiming from faucets can be interesting because it is scalable. It means that for the same amount of time you work, you can increase your income. The reason is that most faucets run an affiliate program that will pay you referral commissions from the work of your referrals. If you have hundreds of referrals, then it can become quite interesting for you.
Premium faucets
At a certain time there were many premium faucets available. Many of them disappeared over time. Today the only real premium faucets remaining are the ones regrouped under coinpot.co. Coinpot regroups 7 faucets which pay out in 5 different currencies. In this post I want to explain how you can get the maximum out of these faucets.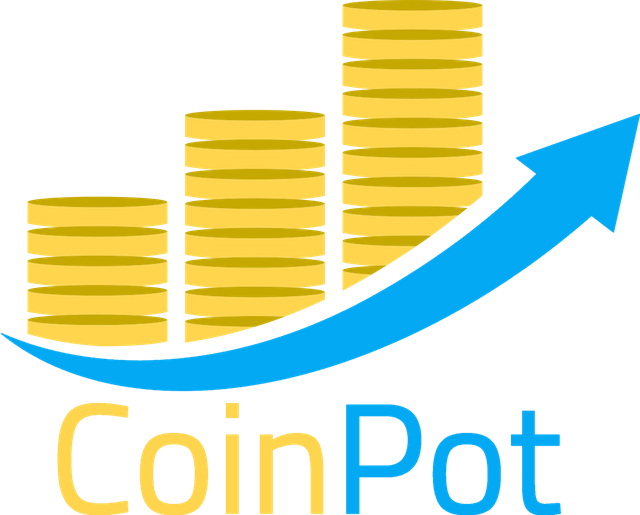 image source:
Coinpot.co
Register with all faucets
Before you start signing up with the different faucets, it is important to create a coinpot account. Like that you will be able to link the faucets together.
Once you have a coinpot account, register with your coinpot e-mail address with all the faucets.
Why is important to register with all faucets?
With the coinpot faucets you do not only get paid in cryptos, you also get 3 coinpot tokens for each claim you make. You can exchange the currencies among them and also exchange the tokens into the currency of your wishes. So if you sign up with all the 7 faucets, you can just earn more.
The Btc Core Faucets
Bitfun
Moonbitcoin
Bonusbitcoin
The Btc Cash Faucet
Mooncash
The Dash Faucet
Moondash
The Doge Faucet
Moondoge
The Litecoin Faucet
Moonlitecoin
All the faucets of the "moon" series work in a similar way. The longer you wait between two claims, the more coins you get. The coins you receive are then multiplied by several bonuses:
The daily loyalty bonus: you get 1% increase of this bonus for every day that you claim from the faucet in a row. If you fail to claim one day, this bonus falls to 0% again.
The Referral bonus: every active referral that signed up with your affiliate link will increase this bonus by 1%.
The offer bonus: if you participate in some offers proposed, your offer bonus will go up.
The mystery bonus: This is a random number between 0 and 100% that will be added to your claim.
The mining bonus: You can run a coin hive miner on this website and like this increase the mining bonus.
All the bonuses are limited at 100%.


image source: Moonbitcoin
When is it best to claim?
You can claim from most of these faucets once every 5 minutes. The payouts are higher if you wait a bit longer however. If you have the time, claiming once every 60 minutes is perfect. However you should claim at least once a day without missing a day so that your loyalty bonus climbs up.
Get referrals to scale your income
The most interesting thing about the coinpot faucets is their affiliate program. For each faucet, you get a referral link that you can send to your friends or share on social media. You will earn from 25 to 50% of what your referrals are earning. Just not to allow any confusion, you will not take anything away from your referrals. These referral commissions will be paid on top from the faucets. You can have as many referrals as you can find, so the potential is unlimited.
A referral will make you earn three times:
You will get referral commission from 25 to 50% for each of your referrals claims
Every active referral will increase your referral bonus by 1%
Every referral claim will give you 1 token that is exchangeable into the currency of your choice
It is not for nothing that these faucets are called premium faucets. You can really earn good money from them. Especially if you can recruit a couple of affiliates that will be active on these faucets.
****
Thank you very much for reading my post. Feel free to upvote, comment, resteem or follow.
For several years I have been running websites called faucets where I give away cryptos for free to people willing to take them.
I love to share my knowledge and to help people. I dream of a world based on love, tolerance and equality, where we build our future together, helping each other.