The HODLer MOVEMENT: The first financial revolution in the cryptocurrency industry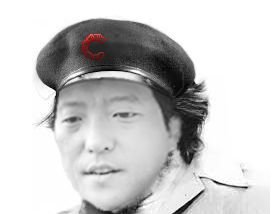 Very long ago, human beings started to separate themselves from other animals when they understood the importance of collaboration to first protect themselves and second achieve common goals.
The evolution of our civilization is directly correlated to our innate ability to work with our fellow human being and synergize our physical, mental and spiritual resources to get to the next step.
Another important element correlated to human progress is our ability to question ourselves and the status quo and request for change as a group.
Many times, we have heard the story of a single person relentlessly denouncing the unjust or oppressive nature of a system and, after convincing very few, create a grassroot movement to fix the issues they identified.
Often these grassroot movements have become unstoppable forces, called a revolution, which strived against all odds and despite enormous resistance by the system profiting from the status quo and the masses who gladly follow and resist change.
Change is often painful, and there will always be bitterness after a revolution among those who liked things the way things were. However, history will come and discern the right from the wrong. The intellectually honest inquirer, provided he receives factual information, will unmistakably know who was on the right or the wrong side of the revolution.
What does this have to do with cryptocurrency you might ask.
There is a movement called the Chaincoin Revolution taking the cryptocurrency world by storm since July 7, 2017. It was launched by Max Lee, a youtuber, cryptocurrency trader and self proclaimed "homeless" investor.
Max Lee is a 37-year-old man originally from South Korea who now lives in San Francisco. He is an experienced actor in the cryptocurrency industry as both a miner and a trader. From his Youtube channel HighOnCoins, he livestreams daily to his growing community of followers, known as HODLERs, meaning those that Hold On for Dear Life.
Max's livestreams are an informal style, where he converses daily with his followers showing sincerity and openness. Contrary to self proclaimed cryptocurrency "gurus" who never show their faces on camera, Max Lee opens his house to his viewers and has occasionally given them tours of his home or his backyard shed from where he enjoys an amazing view of the Pacific Ocean.
What is the Chaincoin Revolution?
This movement consists of a community tightly organized in the cryptocurrency world, supporting at all costs a cryptocurrency called Chaincoin.
"Chaincoin started early in 2014 when alt coins started to experiment with different hashing algorithms. It was the first coin launched with eleven hashing algorithms chained, one on top of the other with intentions of freedom from centralized banking and creating a strong society to support the movement into cryptocurrency.
Very shortly after launch, Darkcoin (DASH) was launched with almost the same hashing algorithm, just in a slightly different order. This became known as X11. With all the news around Darkcoin (DASH), ChainCoin got missed by many". (a)
Chaincoin is one of the few coins on the market giving investors the ability to setup Masternodes (MN). These coins allow investors that have a certain amount of coins (1000 per MN for Chaincoin) to participate in the increase of the coins supply thereby creating a passive income.
Max and his army of HODLers set out to buy the maximum amount of Chaincoin available. The HODLers all pledged to not sell their coins until it passes the $100 per coin price threshold. Every HODLer has the goal of setting up a Masternode, which could make them $5000 to $6000 passively when the coin reaches the target price of $100.
In what way is it a revolution?
According to Merriam Webster's dictionary, a revolution can be defined as an activity or movement designed to effect fundamental changes in the socioeconomic situation or a fundamental change in the way of thinking about or visualizing something: a change of paradigm.
The HODLer movement does fit this criteria in many ways. In fact, this movement passes most criteria that would be on a revolution checklist.
1. A Just Cause:
For a revolution to be in the right side of history, it needs just cause for which to fight and a common enemy which has an oppressive nature. The French revolution cause was fighting for the right of all men to be treated as equal; the enemy was the oppressive feudal system. The HODLer's cause is the protection of their investment in the highly speculative cryptocurrency market and their enemy is the predatory Pump and Dumpers making money at the expense of less experienced traders.
2. A leader:
Max Lee fits the criteria of a charismatic leader in the sense that he has set himself apart from other so called "cryptocurrency gurus". He always shows himself, does not flash his lifestyle, and does not brag about his successful picks or gains. On the contrary, he promotes a certain stoicism by showing himself in a small shed while playing with his fidget holder. He declares himself ready to go homeless before selling his coins at a loss and is preparing himself for this lifestyle by setting up a tent in his backyard.
3. A message:
The message behind the Chaincoin revolution is that the power belongs to the people. As generic as this might be, it is true that this is a grassroot movement made by investors from around the world that are collaborating tightly through Slack Channel to protect their assets.
This is revolutionary not only in the cryptocurrency world, which is probably the least regulated financial market in the world, but also in the world of finance in general. This could be the first time in history where people come together willingly and work relentlessly to protect a company by resisting the temptation to sell shares whether the price rises or plummets.
4. Motivated activists:
The Slack Channel is vibrant and the HODLer community is organized as an army with generals and activists volunteering to further the cause. They are fighting for their coin and constantly adding bitcoins to the exchanges to buy more Chaincoins.
5. Enemies:
Since a revolution is here to change the status quo, it is bound to make enemies. Infiltrated whales, actors with a lot of money influencing markets, are constantly dumping coins on the exchange to make profit at the expense of the movement. Other Youtubers in the cryptocurrency market literally vowed to destroy this movement. The Slack Channel was hacked, misinformation is being spread.
However, aside from those who were not invested in the movement, these attacks only increased the resolve of the HODLers.
6. Momentum
This movement, in one week, shook the cryptocurrency world. It raised a cryptocurrency from the ashes and proved the ability of total strangers to collaborate and protect each other by trusting one other. This added more than 40 Million USD to the company valuation.
Max Lee's promise to his followers is to become rich together. His goals are to protect the community's investment and to show the world the power of a community where the relationship is solely based on the trust and love of each member for his fellow HODLer.
It is now clear that this movement, whether it reaches its intended target or not, is already successful as it is bound to become a case study in terms of what human beings can accomplish in this global economy. This is in fact a financial revolution in the making and regardless of what happens, this experience will leave a mark on the cryptocurrency world. This experiment is bound to be repeated and perfected.
The question one must ask is which side of history will we find ourselves on five years from now when the masses will understand the impact of this revolution.
To learn more about the HODLer movement visit their website at http://chaincoinhodlers.com/ or follow Max Lee on Twiter @zedomax
a.Excerpt from