Dear cryptofans, -lovers, -enthusiast and anyone who wants to make use of cryptocurrency, we need your help!
An important step that cryptocurrency still has to make is the acceptance at large institutions. The acceptance at large companies will make the crypto market mature. It is crucial that costumer's spend cryptomoney to ensure the circulations of cryptocurrency. If we can take care of this, the crypto market will become much bigger. And it is in our hands to achieve this!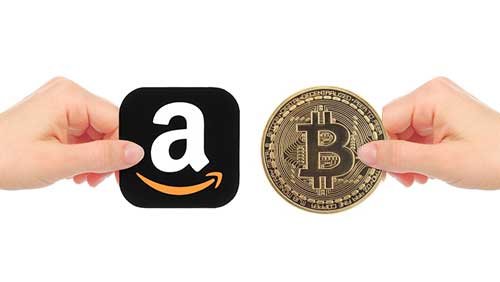 An Amazon customer made a petition directly addressed to its CEO Jeff Bezos to accept Bitcoin and Litecoin as mode of payments on the e-commerce platform. If this can be achieved it will surge the cryptomarket. Certainly in the days like these, the cryptomarket can use a boost. That's why I want to promote this petition (the petition is started by someone else). The following steps are necessary to give the cryptomarket a boost.
Accaptence of cryptocurrency at large companies
People are buying stuff with cryptocurrency
So let's ask Amazon to accept crypto's like Bitcoin and Litecoin at their webshop. There reasons why we are choosing for Amazon are:
it is one of the largest companies that have influence over the market.
Amazon is a company that promotes innovation and modernisation.
It is useful if digital currency can be used online.
Here below is the link to the petition. Fill in the petition and share it with everyone!
https://www.change.org/p/jeff-bezos-amazon-com-should-accept-bitcoin-and-litecoin-cryptocurrency-as-payment-methods-asap
It is up to us to accelerate the acceptance of cryptocurrency.
Follow me for more news about investing.
Thanks for reading and don't forget to share this post to make the cryptomarket bigger!!!
https://steemit.com/@unknowncrypto
Let's keep this BOOMING!
UnknowCrypto
[UPDATE in comments]: Thank you for the overwhelming support!
I try to respond to everyone's feedback.
This petition is about accepting cryptocurrency at large companies (I know some do not agree with Amazon's). But ultimately it's about the customers, we need to make sure our Bitocoins, Litecoins, etc. are spent in webshops. And this petition to Amazon can get that maybe done, to chance the minds of more people. This petition is maybe more like a promotion to show that many people want to use cryptocurrency.