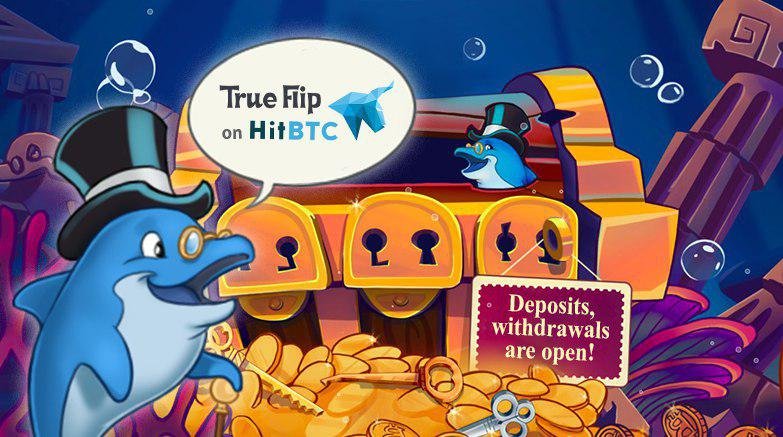 Now it's official! HitBTC trading platform has opened deposits/withdrawals for True Flip's tokens (TFL). Find the listing here.
NB -- TFLs belonging to the Team (20% of the initial emission) are stored safe and intact and won't be subject to trade - in full accordance with White Paper. Every interested person can explore this by checking the following wallet.
True Flip has gained the total of 2000+ in Bitcoin equivalent (BTC, ETH, LTC and DASH were accepted) during its successful crowdsale conducted on 28.06-28.07.17. The company initially offered up to 21 000 000 tokens at the price of 0,0005 BTC per TFL. Over 3000 participants acquired the total of 6 247 267 TFLs, while the rest of the initial amount was "burned" to proportionally increase each token holder's percentage in the overall token amount.
The final overall amount of existing TFL after burning is 8 924 667 tokens. No more True Flip tokens will be issued, which brings extra value to this limited offer.
We continue talks with major cryptocurrency exchanges to list TFL token on additional platforms.
Yours,
True Flip Team