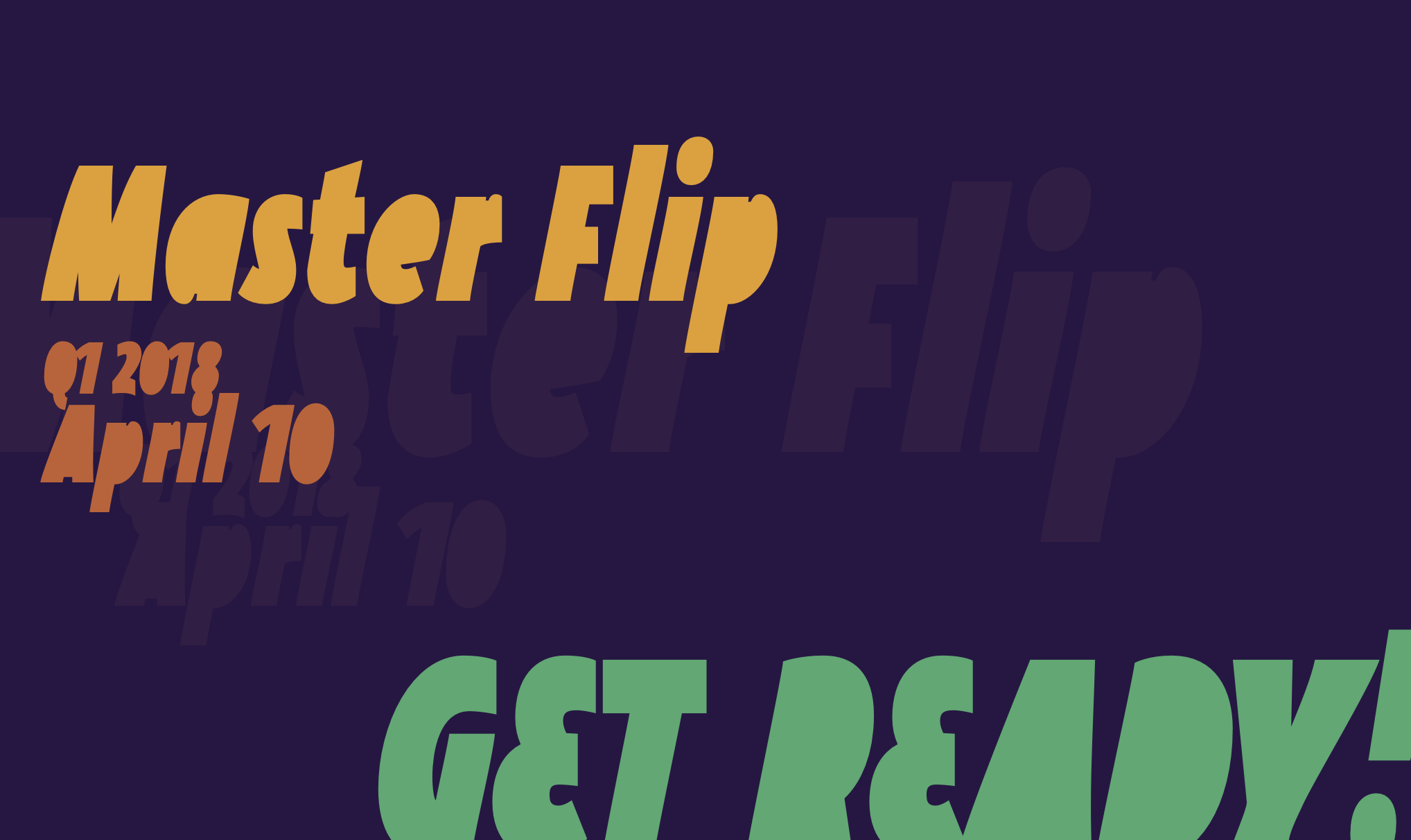 Dear TFL holders,
It's unbelievable, but another 3 months have passed in a blink of an eye :) Therefore Master Flip – our special token holder game – is on its way!
The draw will take place at 18:00 UTC, April 10. The current Prize fund amounts to 16 BTC - to be distributed among TFL holders in a fair and transparent way.
Here's a post-release on the previous draw in Q4, 2017.
To participate please use the following instructions:
Step 1. Park TFL Tokens before 15:00 UTC, April 10.
Log in to your existing account on Trueflip.io, or sign up a new one;
Choose "TFL token" on the left sidebar;
Find the blue tab in Dashboard and click "Park more";
Use the indicated address to transfer TFL from your wallet.
Step 2. Make sure you've got Flip Coupons for the parked TFL.
Flip Coupons allocation starts on April 2;
Flip Coupons are distributed automatically since a user parked the belonging TFL;
We award a Flip Coupon per every 100 TFL you own;
Your Flip Coupons will appear on Trueflip.io, right next to the Balance.
Step 3. Take part in the Survey.
Choose "Master Flip" in the sidebar. You'll have to complete a survey prior to the game start. Please share your thoughts on True Flip development in 2018.
Step 4.** Fill a ticket in "Master Flip" before 18:00 UTC, April 10.
Read the rules carefully, make your choice and confirm it.
Step 5. Get your Reward on April 11.
Visit Trueflip.io on April 11, check the draw results and get your rewards.
Enjoy the game and Good luck!
Yours,
TF team