A Weekend Crypto Pullback?
After almost a full week of green gains it looks like we will have a weekend pullback. The overall market cap is at $127 billion down over $10 billion from the $138 billion high and still dropping. How far will it go?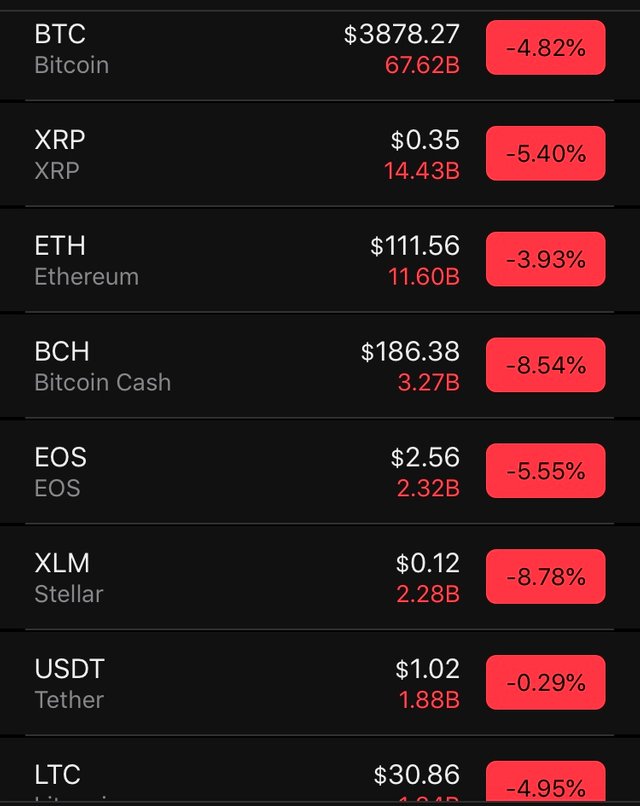 Bitcoin is currently trading at $3,823 down -4.71%
over the 24hr period. The rest of market has of course followed the red tide with Bitcoin SV taking the biggest hit so far down a little over 11%. TRON last night seemed unaffected by the downturn but has not dropped by over -6%.
It seemed the bulls were lose but if they cool down for the holidays the bears could come out of hibernation once again.
Once again there's n0 news here...
Hodl & Steem on!