Day 1 of Blockchain Money Conference 2016 (The Cryptoverse #138)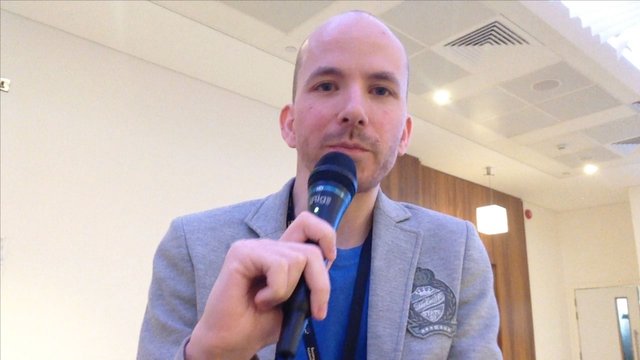 On today's episode of The Cryptoverse:
A short clip I shot during day 1 of my attendance to Blockchain Money London.
Please Support The Cryptoverse Podcast by visiting the Cryptoversity Store:
https://www.cryptoversity.com/store
Please Support The Cryptoverse With A Bitcoin Donation:
1Lak8zkQbUB5FgDD6ci6M82oTVBveuBxBT

Subscribe to the podcast here:
https://www.cryptoversity.com/podcast/
Watch the YouTube version here:

Today's episode is sponsored by TunnelBear, the simple VPN app that makes it easy to browse the web privately and enjoy a more open and secure Internet experience. Try it for free here
Disclaimer:
I personally use TunnelBear every day and if you decide to upgrade to a paid plan using my link it generates commission to help support the show.
Sources:
Blockchain Money Conference Website
Produced by Cryptoversity.com the online school for learning about Bitcoin, crypto-currencies and blockchains.


https://www.cryptoversity.com/
Please upvote to support the show, I really appreciate it.