Stratis ICO Summary
The Stratis team would like to thank all participants on a successful ICO. The support everyone has shown us has been amazing. In total the ICO raised 915 Btc in 5 weeks but 561 Btc in just the last two days.
Total amount of tokens distributed to ICO investors is 84 million.
ICO Price per Stratis token: 948.15/84,000,000= 1129 Satoshi (0.00001129)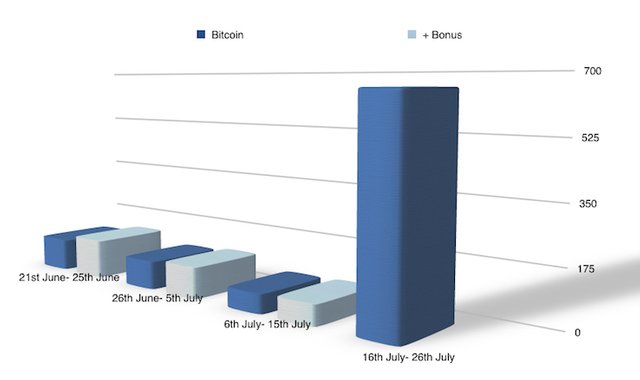 Total investors: 509
ICO Token Distribution
The Stratis Tokens will be distributed by 9th August. We will announce when Investors will be able to log back into the ICO platform and specify a Stratis address, the withdrawals will then be processed. Please use 2FA as no one will be able to specify a withdrawal address without authenticating via 2FA.
Bounty Campaign Distribution
Social, Signature and Translation Bounties will be distributed within 2 weeks after Stratis Main net is live. Withdrawals will be enabled on TVE to withdraw your tokens. Signature participates and Translators will need to provide me a Stratis address via bitcointalk to receive their tokens.
The Signature campaign ends tomorrow. The requirement was 20 post in two weeks to receive a stake/point. Some early participants will have earned 3 x stake/point. 
#steemit #bitcoin #crypto-news #blocktrades