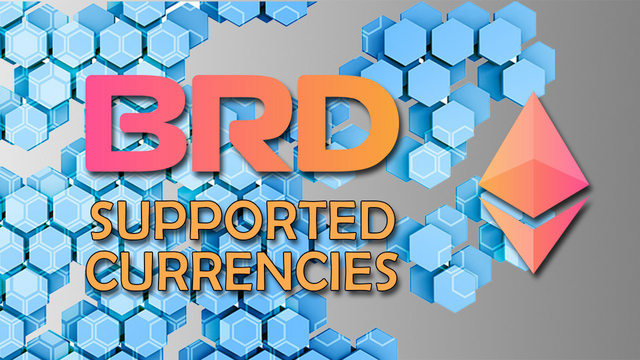 BRD supports two different types of Cryptocurrencies. Coins and Tokens.. Below we will give a short definition of the differences. We will also give a complete list of all currently supported coins and tokens.
Coin - A digital currency that uses its own platform and operates independently, is a coin. Coins do not require any other platform to run, but rather, function on their own independent Blockchain, on which they are the native currency. Bitcoin is a coin, and so is Litecoin and Ethereum - Litecoin and Ethereum are also altcoins, which means they are Bitcoin alternatives in some ways. There are two common types of altcoins:
Token – A cryptocurrency that is built on top of an existing Blockchain or protocol is known as a token. Tokens typically represent an asset or utility. Since tokens are created on top of an existing Blockchain, they are easier to create and most of the tokens we see today are based on the Ethereum blockchain:
---
Coins list
current supported Coins are=
---
ERC20 token List
All ERC20 tokens can be held securely in the BRD wallet. However to transfer a token, you will need to make sure its in our supported list below and have an amount of ETH in your wallet to cover the transfer fees for the use of the ETH network. This transfer fee is not a BRD fee, Its paid to the ETH network anytime a token is moved on its network.

Current Supported Tokens are=
1ST- ABT- ADT- ADX- AE- AION- ANT- AUTO- BAT- BIX- BLX- BNB- BNT- BRD- BTM- CFI- CMT- CND- CS- CVC- DENT- DGD- DNT- DRGN- EDG- EDO- ELF- ENG- ENJ- EOS- ETHOS- FSN- FUN- GNO- GNT- GNX- GTO- GUP- GVT- ICN- ICX- IOST- ITC- KNC- LEND- LINK- LOOM- LRC- LUN- MANA- MCO- MTL- NAS- NCASH- NMR- NULS- OMG- OST- PAY- POE- POLY- POWER- PPT- PRL- PTOY- QASH- QRL- QSP- R- RCN- RDN- REP- REQ- RLC- RUFF- SALT- SAN- SNC- SNGLS- SNM- SNT- SRN- STORJ- STORM- STX- SUB- THETA- TIME- TRX- VEE- VEN- VIB- WAX- WINGS- WTC- XJP- ZIL- ZRX- TST- VIU
This list is current as of 05/2018 more will be added
---
To add one of these supported currencies to your list, click on add wallets in the app.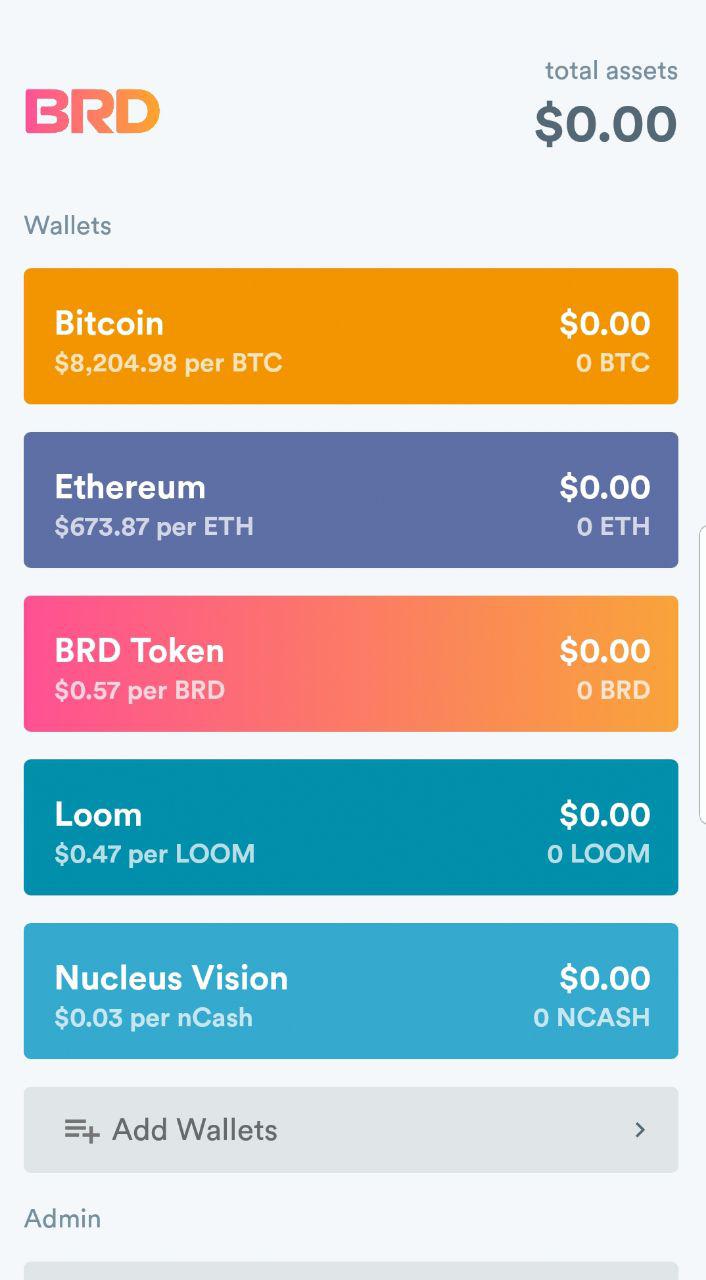 Scroll to the token you want to add, and simply click "add"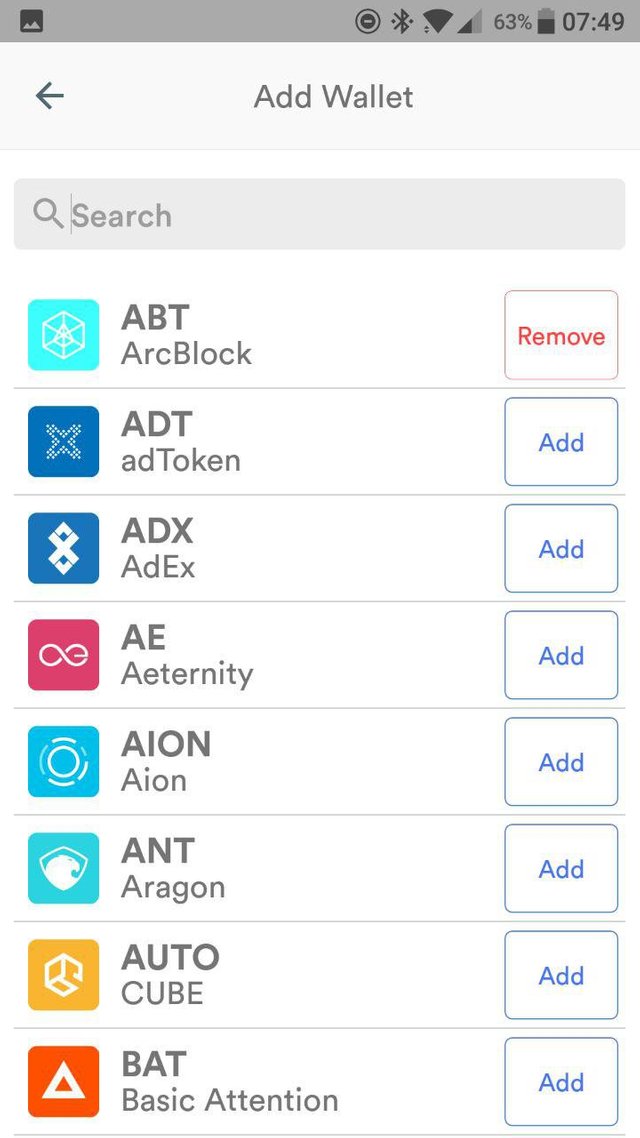 That's it.. It's that simple to add coins and tokens to your wallet. If you happen to send an ERC20 token that is not in the supported list to your BRD eth address don't worry.. The Token is safe BRD is a non custodial decentralized wallet with full ERC20 support ability. You will just not be able to add the token in the wallet until after the token is added in another update.
---
Even though we have explained the differences in this post, it is likely that the terms token and coin will continue to be used interchangeably and will be redefined over time as hybrid coins and tokens are launched in the future

---
Join in the conversations today:
Telegram: https://t.me/breadchat
Twitter: https://twitter.com/breadapp
Facebook: https://www.facebook.com/breadapp
YouTube: https://www.youtube.com/c/Breadbitcoinwallet
Instagram: https://www.instagram.com/breadapp/
Token mailing list: https://token.breadapp.com/en/#contact
General updates mailing list: https://breadapp.com/keep-me-updated/