Crypto-Loot is not paying
I used crypto-loot miner as miner for my bananominer project - site where you can mine cryptocurrency in browser and receive banano (BAN) instead. I used several miners here, coinimp, crypto-loot and minero. Coinimp works fine. Minero is worse, but it pays sometimes. Cryptoloot is not paying at all.
Users of my site mined 1.25 XMR, as you can see in screenshot.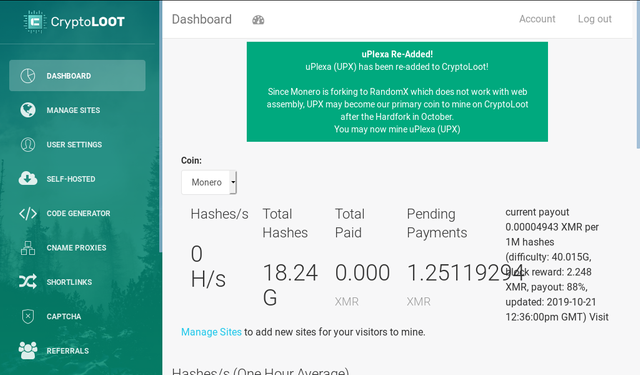 But payment wasn't sent. I wrote to support, they constantly says my account not exists. Then conversation ends. But my account definitely exists, I can log in and log out. Also I receive their ads.
Screenshots of support messages
First time, when 0.379 XMR were mined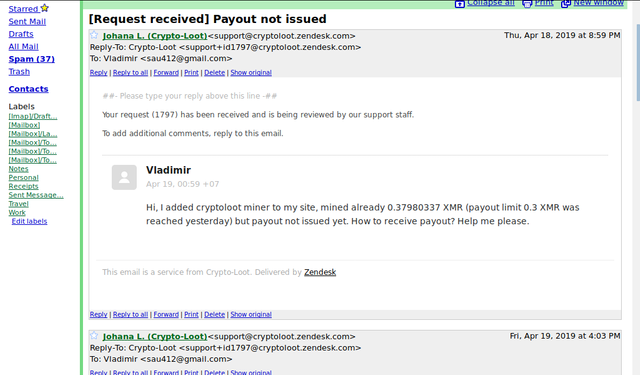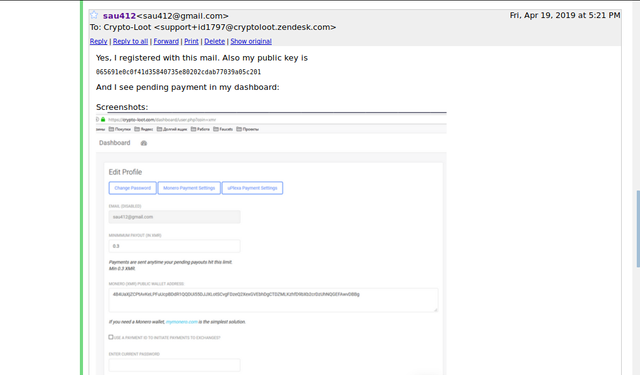 Then I received no reply.
Second time, when 1.212 XMR was mined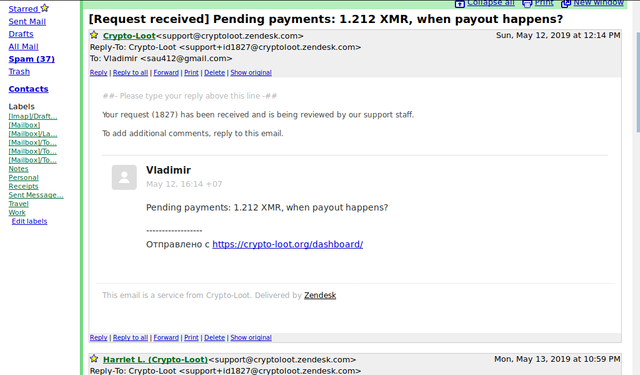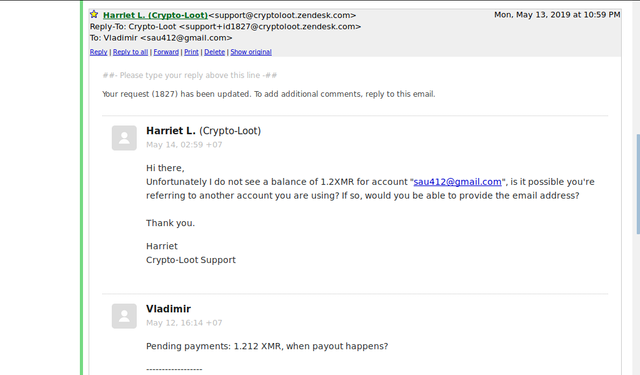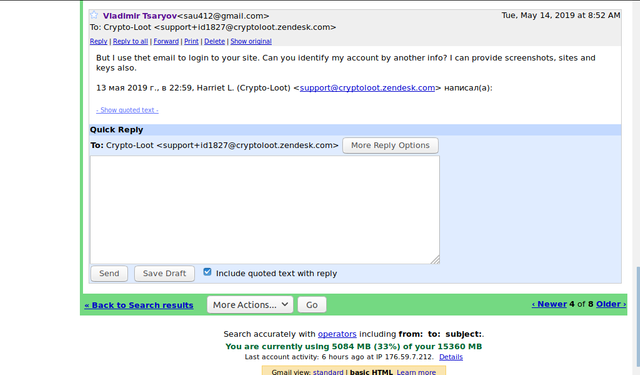 No reply.
Third time, when 1.25 XMR were mined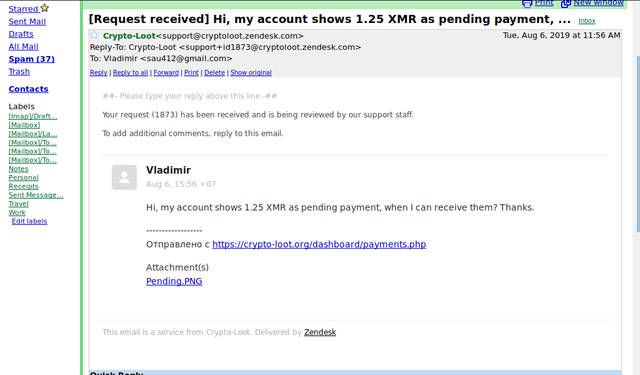 No reply.
Conclusion
Crypto-loot is not paying. May be it is a scam. Be careful.