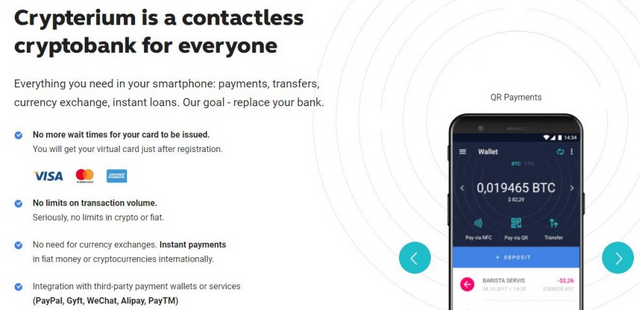 Crypterium, an Estonian crypto-bank project, wants to converge the worlds of "cloud" and reality. Its teams are aiming to create a fully digital bank, which will be able to offer its customers to pay their purchases in Bitcoins.
The Crypterium project aims to bring a revolutionary solution to the financial sector. Its mobile banking service, based on the Blockchain, comes to provide an answer to the difficulties encountered by those who wish to be able to use their crypto-currencies in the "real" world.
For this, Crypterium relies on an infrastructure integrating payment services, which can manage both cryptocurrency and fiat currencies.
This crypto-bank offers innovative solutions in three areas:
the use of crypto-currencies by individuals for their daily purchases
a revolutionary infrastructure allowing companies to accept payments in crypto-currencies (notably by allowing the transfer of fiat currencies)
simplified procedures to receive crypto-loans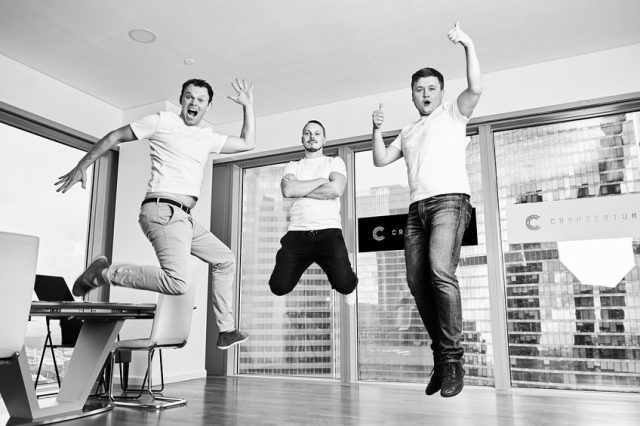 Crypterium also aims to allow third-party developers access to its platform, in order to develop future applications.
Vladiimir Gorbunov, the co-founder and creative director at Crypterium, started from the observation that "crypto-currencies are not, for the moment, a financial instrument of choice for daily purchases. For example, if you want to use a Bitcoin wallet to pay for your coffee, you must send Bitcoins to an exchange platform, wait for three confirmations to be processed, sell the Bitcoins, and, after waiting a while and spending a significant amount of money. from your funds in fees, you can transfer fiat currency to your account. "
This is the reason why he sought to develop a platform allowing individuals to pay their daily purchases with crypto-currencies:
"This does not correspond to the idea we have of the current possibilities of Blockchain technology and the" crypto-economy ". What we want to offer goes well beyond a simple multi-currency portfolio. We want to put in place a system to carry out financial operations, in which these hours of waiting are transformed in five seconds, without any daily limit, and without having to wait several weeks to receive a plastic card ".
Customers will only have to download the mobile banking application offered by Crypterium on their smartphone and will be able to instantly make payments.
The app activates Crypterium's point-of-sale ecosystem, just like Apple Pay, Samsung Pay or Android Pay can do today. Simply use your smartphone on a payment terminal equipped with Master Card PayPass, Visa PayWave or UnionPay QuickPass, or scan a QR Code, and the transaction will be initiated.
Crypterium will retain, on the account of the customer, the funds corresponding to this payment. It then exchanges information with the banks, and guarantees the immediate confirmation of the transaction. The operation does not take more than five seconds in total.
This payment system is just the beginning for the bank. It aims to gradually diversify to other applications specific to "traditional" banks, taking advantage of Blockchain technology and cryptocurrencies.
Steven Polyak, managing director and co-founder of Crypterium explains that "crypto-currencies are gradually gaining market share against traditional currencies. The total amount of international transactions, without fiat currency, is increasing rapidly. Crypto-currencies are more and more used, and it seems that we are witnessing the formation of a global crypto-economy ".
He estimates that "crypto-bank revenues should wait for $ 500 billion by 2025". Steven Polyak says he feels "the huge potential of this industry" - an industry that Crypterium would like to become a leader in.
The crypto-bank Crypterium offers more than 20 innovative tools: instant and unlimited payment, currency exchange "fiat" and crypto-currencies without hidden fees, the possibility of benefiting from the best exchange rates from the 10 main platforms exchange, cashback, cryptocurrency loans through special "sub-tokens" (whose value is guaranteed by increasing demand for tokens), ... and much more.
About Crypterium
Crypterium is a cryptobanque founded in 2017. It aims to bring together a mobile bank, cryptocurrency acquisition solutions for businesses, a crypto-currency platform with an open API for developers, while offering the possibility to receive decentralized crypto-loans.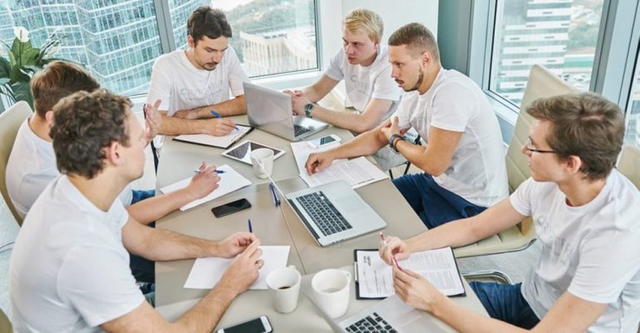 Crypterium was founded by blockchain enthusiasts, with solid experience in the finance and banking sectors:
Steven Polyak, an experienced investment banker, working primarily in the US and Russian markets
Austin Kimm, former CEO in Financial Services and International Strategist, for both large companies and startups
Gleb Markov, a fintech, bank and cryptocurrency professional with more than 10 years of experience
Vladimir Gorbunov, an entrepreneur with 10 successful companies in the innovative technology sector
Information on Crypterium
Website of the project: https://crypterium.io
Facebook: https://www.facebook.com/crypterium.io
Twitter: https://twitter.com/@crypterium
Telegram: https://t.me/crypterium

crypterium2017