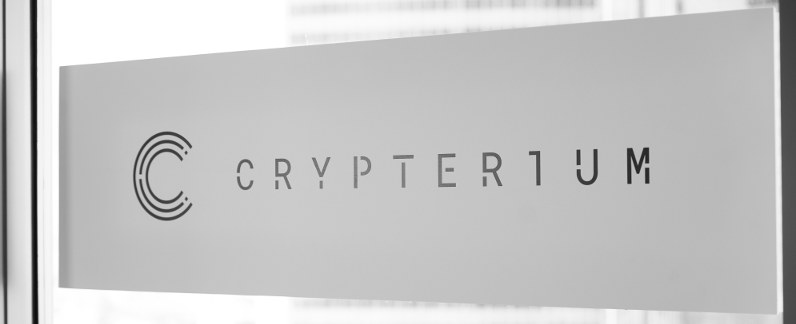 A crypto-bank to solve the problems of traditional banks
On October 11, 2017, in Estonia, the Crypterium project proposed a revolutionary technical solution that will affect the financial sector. Its blockchain mobile banking service solves the current difficulties of using cryptocurrencies in the real world. Thanks to its service and infrastructure that integrates the 2 in 1:
Cryptocurrency, and
Fiduciary currency (ie the so-called "FIAT" currencies: Euro, Dollars, etc.)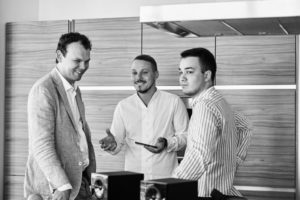 Crypto-bank offers new solutions in 3 areas:
the use of cryptocurrencies by private individuals for everyday purchases,
a revolutionary infrastructure for the acquisition of cryptocurrency by companies (including the transfer of FIAT currencies to sellers),
simplified procedures for receiving cryptocurrency loans,
while granting technical access to its cryptobank platform for external developers (OpenAPI).
"For the moment, crypto-currencies are not yet the number one financial instrument of choice for paying for everyday purchases. To use your Bitcoin wallet to pay for a coffee, for example, you have to send this bitcoin to the online exchange service that will convert it, wait for three confirmations to be made, sell that bitcoin, and after a while, and plus a substantial loss due to commissions, you would be able to transfer FIAT funds to your credit card. An incomprehensible process for the neophyte, a bit long and expensive.
In a way, it's as if there is a real person, acting as a broker, who would be responsible for the movement of your money from point A to point B. This does not correspond to our idea of ​​the current possibilities of technology blockchain and crypto-economy.
We offer something that is much more than a multi-currency wallet online. Our crypto-bank is a real system to perform operations in which the waiting hours (like traditional banks, etc) are transformed with us in 5 seconds, without daily limits and without waiting several weeks for the emission of a plastic bank card, "commented Vladimir Gorbunov, co-founder and creative director of Crypterium.
Concretely how Crypterium works?
Customers download the Crypterium mobile app to their smartphone and can instantly make payments.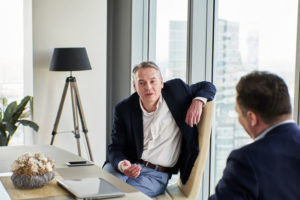 The active application allows you to see Crypterium compatible points of sale, as well as Apple Pay, Samsung Pay or Android Pay. Simply present the phone to a payment terminal equipped with MasterCard PayPass, Visa payWave or UnionPay QuickPass, or show the QR code, and the transaction is launched.
Crypterium then:
freezes the amount required for payment from the customer's cryptocurrency account, then
exchange of information for payment between banks independently on the basis of mutual agreement, and
ensures the immediate confirmation of the transaction. The complete operation does not take more than five seconds.
And this transaction model is just the beginning of the bank. Crypterium intends to gradually transform other traditional banking features to make them compatible with blockchain technology and cryptocurrencies.
"Crypto-currencies take a growing market share compared to traditional currencies. The total volume of international and non-cash transactions is growing rapidly, and the use of crypto-currencies and the emergence of a global crypto-economy are well on the way, "says Steven Polyak, General Manager and co-founder of Crypterium.
"We expect crypto-banks' revenues to reach $ 500 billion by 2025. We see the enormous potential of this industry and we naturally want to be industry leaders."
Crypto-bank Crypterium offers more than 20 innovative tools, including instant no-limit payments, FIAT and cryptocurrency exchanges with no hidden fees, short-term bookings at the best exchange rate among the 10 largest stock exchanges worldwide. , cashback on transactions, cryptocurrency loans through special sub-tokens (whose value is guaranteed by the increasing demand for chips), and much more.
When a user of this crypto-bank makes an expense, there will be 0.5% of the amount in fees. Cleverly, these fees are used to buy the CRPT token on the market. As a result, there will be a demand for constant purchase of tokens on the marketplaces.
In a similar approach, 0.15% of each transaction is used to thank the token holders and the most active users.
In summary and to inquire
I click, I visit Crypterium.io
Crypterium is a crypto-bank founded in 2017 that plans to combine
a mobile bank,
Cryptocurrency acquisition solutions for businesses,
an OpenAPI cryptocurrency platform for developers, and
the possibility of receiving cryptocurrency loans in a decentralized way.
Crypterium was founded by blockchain enthusiasts with extensive experience in the finance and banking industry:
Steven Polyak, an experienced investment banker with a primary interest in the US and Russian capital markets,
Austin Kimm, CEO of Financial Services and International Strategist for Established Businesses and Start-ups,
Gleb Markov, fintech (Finance + Technology) professional, bank and cryptocurrency with more than 10 years of experience, and
Vladimir Gorbunov, successful entrepreneur in more than 10 new IT companies (Information Technology).
crypterium2017