Crypt-ON p2p DAO-System is a universal blockchain-based platform for business activity promotion
Crypt-ON is a social p2p blockchain platform and its main task is to promote business and other activity of people.
The team of professionals creates a multi-service, the main objective of which is to reduce the time of businessmen for finding solutions in p2p lending, crypto-to-fiat exchange, employees hiring and payments for commodities in cryptocurrency.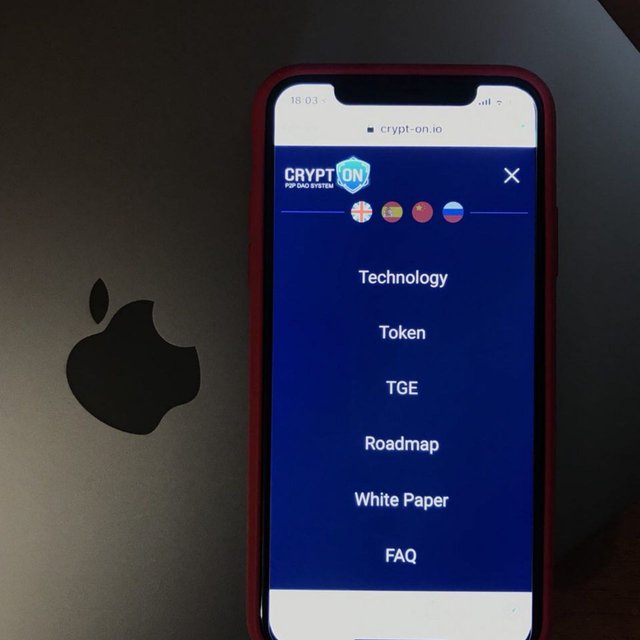 To counter fraud on the site, a trust rating will be used, which will provide participants a guarantee of transaction security.
Most of freelancers have a problem with finding good projects with payment in the cryptocurrency and with a quick and profitable withdrawal of the earned funds. This will also be decided by the crypt-on.io platform.
We create a platform, which will increase profits of businessmen by reducing the time for unnecessary searches.
If you are looking for a safe cryptocurrency shopping area, lending in a cryptocurrency for your project or crypto-freelancers for your tasks, then the Crypt-ON is project for you.
Here people meet and help each other to achieve their goals. Crypt-ON is a complex peer-to-peer (p2p) crypto platform that will eventually become a full-cycle DAO system.
---
Our campaign is open to everyone and you can join it right now.
It starts at May, 12, 2018 and we reserved 3% of IPT tokens for it.
You can join the campaign at any time, but the sooner you do it, the more bonuses you will receive at the end of the program.
General rules:
A participant must be at least 18 years old.
One user can participate only with one account. Duplicate accounts (except the initial one) will be permanently banned from the campaign.
As a reward for the Bounty activities, you receive IPT tokens. The tokens are allocated to your wallet within 3 weeks after the end of the TGE.
The bounty campaign will last till the end of the TGE.
Bounty Structure
Blogging and media campaign (articles&video)- 20%
Facebook – 15%;
Twitter – 15%;
Bitcointalk.org Signature Campaign – 20%
Bitcointalk.org Official Thread Support - 20%
Translation and moderation – 10%
Other ideas&bounties – 5%
Crypt-ON Blog and media campaign
More info about projects on website and Telegram:
https://crypt-on.io
https://golos.io/@crypt-on
https://t.me/Crypt_ON_Rus
https://t.me/CryptON_ICO
https://t.me/Crypt_ON_En
Telegram channel for Bounty Support : https://t.me/Bounty_Crypt_ON
Instagram: https://www.instagram.com/crypt_on/
Facebook: https://www.facebook.com/groups/CryptOn.DAO/