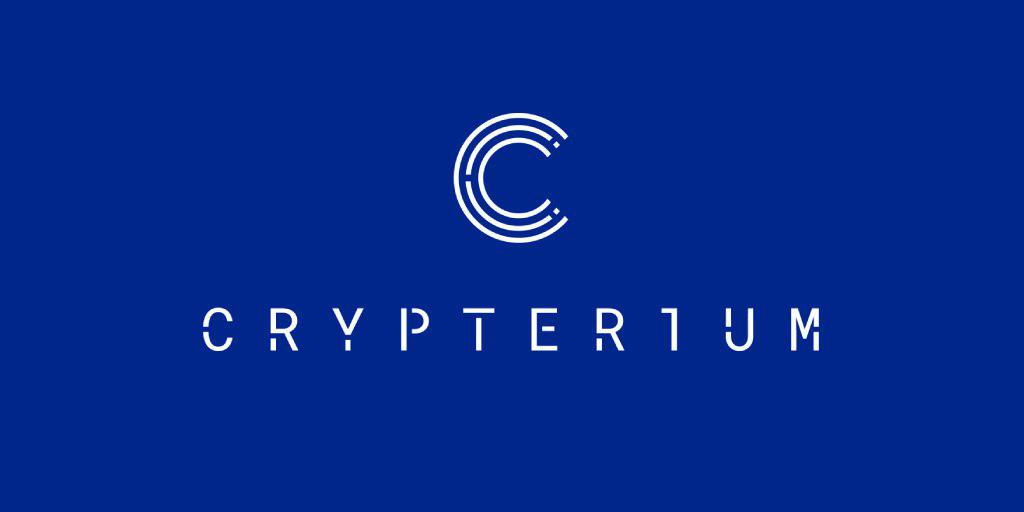 From high transaction fees. To low returns on investments. To gross inefficiency, in the incarnation of cross border regulations, to rigid rules concerning how to transact business, banks continue to frustrate us when we make "payments, transfers, and currency exchange." To top it off, getting a loan for many is like pulling teeth. Cryptocurrencies are supposed to mitigate against this, especially in the coming years, where it is projected that the space will account for 10% of global GDP by 2022.
All this sounds good, however, there is a problem. The rate of adoption lags behind growth. The main reason is accessibility. Most people, don't know how to use cryptocurrencies to do business. This is despite the growth in cashless payments.
In comes Crypterium with Cryptobank 2.0. Built on the blockchain, this ecosystem offers contactless, peer-to-peer decentralized banking that makes it possible to make payments, transfers, currency exchange and get instant loans using a smartphone, using both cryptos and fiat. "At the heart of this initiative, is the ability to pay for anything with cryptocurrency using Crypterium at 42 million online and offline stores around the world that use Visa, MasterCard or UnionPay."
Use case Scenario
Take Joshua. He just bought 900 USD worth of Bitcoin with his salary. He aims to store it then sell when the price is right. But he forgot to pay his electricity bill. He has the option of going on one of the platforms and sell a portion of that Bitcoin and use the cash to pay the bill. But that might take some time. Localbitcoin is the only one he has access to. He posts the amount he wants to sell, but then it takes longer than he expects. Finally, after making contact, several deals fall through. Two people merely canceled the order, and another wanted to do a bank transfer, which he did not want to do because he had been warned by his bank that he should not use his own money to purchase cryptos.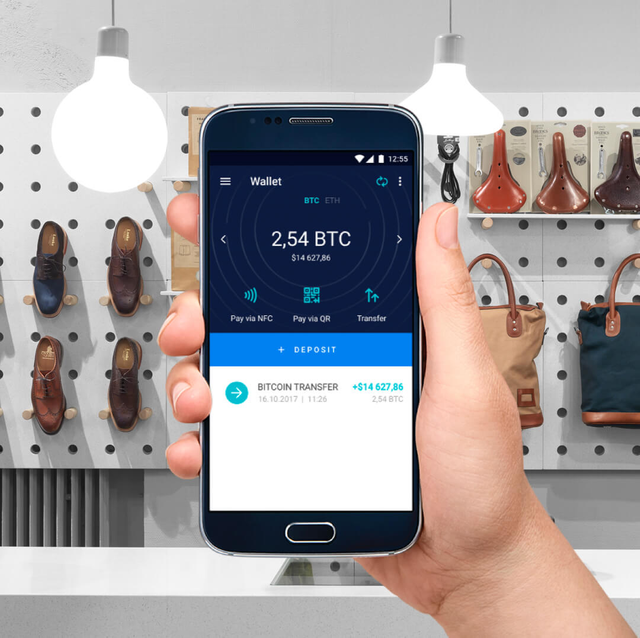 Luckily, he stumbles upon Crypterium, downloads their app, purchases some Crypterium coins and pays his bill using his Bitcoin. Joshua is even more elated to find out that the transaction cost is only 0.5%. Not only that, but he can also use fiat currency. He later goes on to do a number of things with it. In fact, he is thinking about ditching his bank because of the advantages of using Crypterium:
Easy and Integrative
We have all been in positions where we have had to wait for weeks on our bank cards and when it finally arrives there are limits to what you can do with it. In the case of Joshua, we can see how Crypterium has eliminated the need for a card and has replaced it with an app.
What is even more encouraging with Crypterium is the fact that users do not have to become bogged down with the cumbersome task of learning the technological jargons and procedures associated with the blockchain.
In fact, one doesn't have to know what the blockchain is and how it works. Just download the app add your coins and you are good to go. An anent that, try explaining blockchain to your parents and grandparents and one can see how accessible Crypterium is making things. And because there is the option of using fiat along with cryptos, using it is much easier, especially, for that aforesaid grandma who has no interest in letting go of her fiat currency. And please, don't bother worrying about conversions and those technical things. Crypterium has a built-in system to take care of it.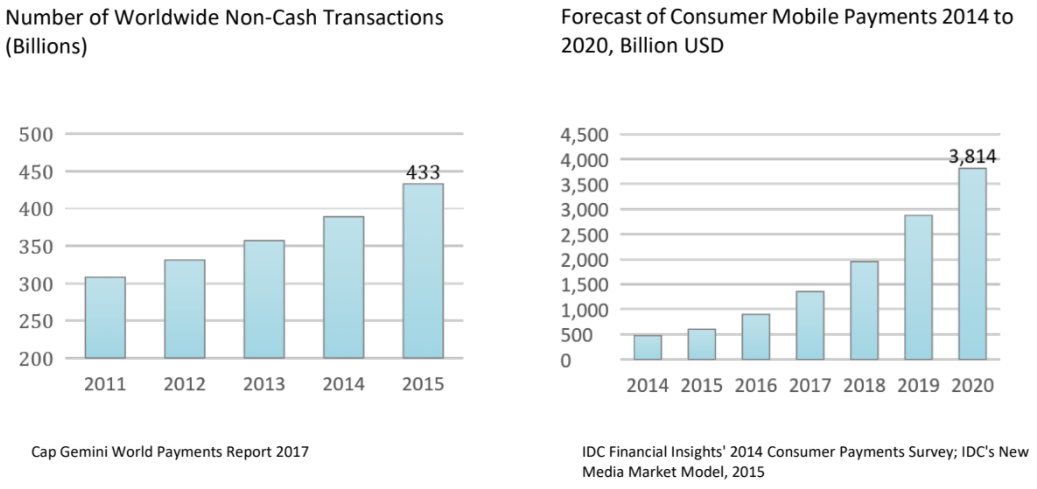 So Cheap
If you were as taken aback as I was about the high cost of bank transactions, we can see how it makes the need for Crypterium more crucial. It affords for a more productive global community. Getting the billions of people out of the carnivorous clutches of the banks will open up the possibilities for not only financial liberation by giving people the ability to purchase a piece of the Crypterium dream, but ones spending power is increased when those obscene banking costs are eliminated. Therefore, the idea of a Nepalese setting up a business, retiring early, taking a vacation at least once per year becomes real.
Safe and Secure
Built on the most secure platform. Crypterium is set to bring a number of improvements to the current system through improving upon current technology: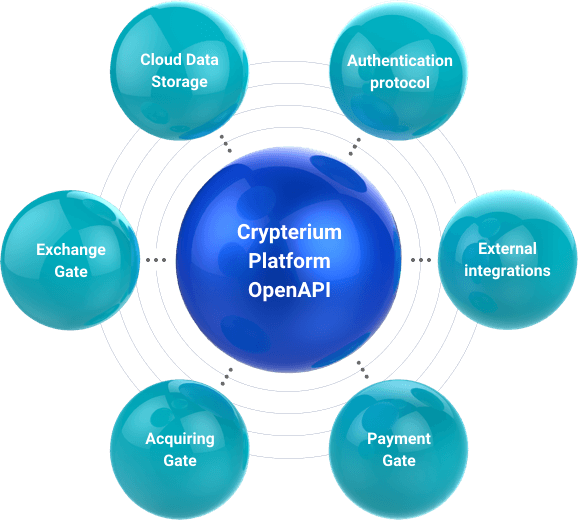 Smart Contracts:
Given a choice between the potential for human error or the certainty of mathematics is a no-brainer. After all, that is why the blockchain is upending the present financial system. But Crypterium is not only using smart contracts. They have noted the flaws in the old system and have made improvements to their ecosystem. In doing this, they have made their technology safer. Many are keenly aware of the hacks that have occurred recently, as such, the Crypterium solution is to up the ante and has employed an additional level of security.
Built for expansion:
Crypterium will also provide loans at a reasonable rate. This means that a cotton farmer living in the suicide belt in India will no longer have to drink Monsanto pesticide because he cannot afford to pay the high-interest rates on the loan he used to purchase seeds.
Incentive:
This is encouraging because it shares its profits with mobile providers. This means that an ordinary Joe like me, for example, is guaranteed income by purchasing Crypterium tokens.
Conclusion
I have said it once. I will say it again ad nauseum. The traditional financial system has been, for much of human history, a parasitic appendage on the body politic. Technology like what Crypterium is offering will go a step further in not only cauterizing, but also manage to excise these institutions that have worked tirelessly to enslave our species.
Resources
https://crypterium.io
https://crypterium.io/wp/index.html?v=1.37
https://twitter.com/crypterium
https://bitcointalk.org/index.php?topic=2214098.0
https://www.facebook.com/crypterium.io
https://www.linkedin.com/company/18208481/
crypterium2017