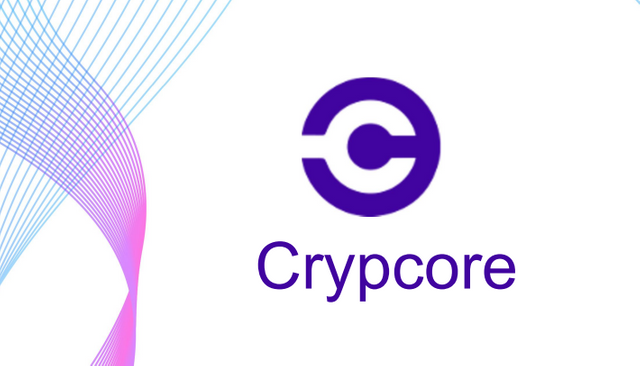 CRYPCORE.
The crypcore project is yet another blockchain project which is looking to impact the crypto space by attempting to fix errors that were made when the initial cryptos were created. Bitcoin is going to remain the most popular crypto but its price volatility issues are slowly steering crypto traders away. While these price fluctuations are unpredictable, it is important to remain on the safe side to avoid incurring heavy losses. The Cryp stable coin is going to be the ideal crypto to control price volatility because it is going to be crypto collateralized, unlike other stable coins that are pegged to fiat currency in banks.
The Crypcore blockchain.
Crypcore is going to observe and maintain all the principles of blockchain technology by ensuring fiat currency and banks are eliminated from stable coins. One of the distinct parts of the Crypcore system that is going to help maintain the price of the crypcore coin is its blockchain. The crypcore blockchain is going to consist of the cryptonote protocol and the block explorer. The blockchain is going to function effectively because of characteristics such as:
Low transaction fees.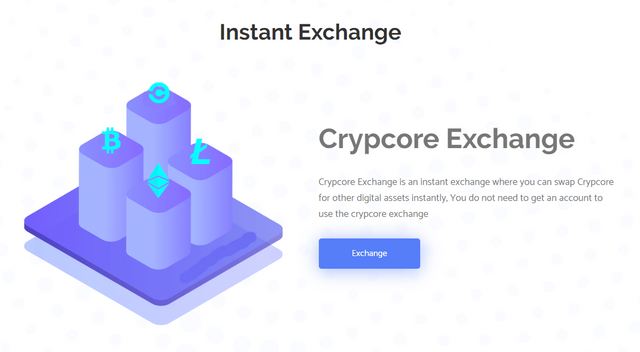 The transaction fees that are going to be charged on the crypcore instant exchange are going to be as low as 0.1%. This is in accordance with one of the core principles of blockchain technology generally whereby traders will get to generate more profits because of the elimination of excessively high transaction fees. Trading on the crypcore exchange is going to be very effective, easy and less costly which further guarantees that you should ensure to become a part of this innovative trading platform.
High speed.
Currently, liquidating stable coins is extremely slow because the majority of stable coin providers require traders to wire money to their account which is also expensive as bank fees are also demanded. The elimination of fiat collateralization in Crypcore stable coins is, however, going to eliminate unnecessarily long processes that involve banks. Transactions on the crypcore exchange are going to be extremely fast however thanks to its blockchain.
Decentralization.
The trader is going to be in control of all of its activities and over their digital assets as well on the Crypcore platform. Everything that is going to be recorded on the blockchain is going to be visible to every participant of the ecosystem which is going to greatly improve security on the platform. Crypcore platform is not only going to provide the crypto space with crypto collateralized stable coin but also give the power back to the people.
Secure.
The security of the traders is going to be a top priority on the Crypcore platform. The platform will have several measures in place to ensure that the user is protected at all costs. There are going to be three layers for security and a strict checking policy for every transaction.
CONCLUSION.
Crypcore is going to be very easy and secure for users to carry out various activities which is why you should follow up on all developments of the project from their website and other sources to make sure you become a part of this innovative platform once it is operational.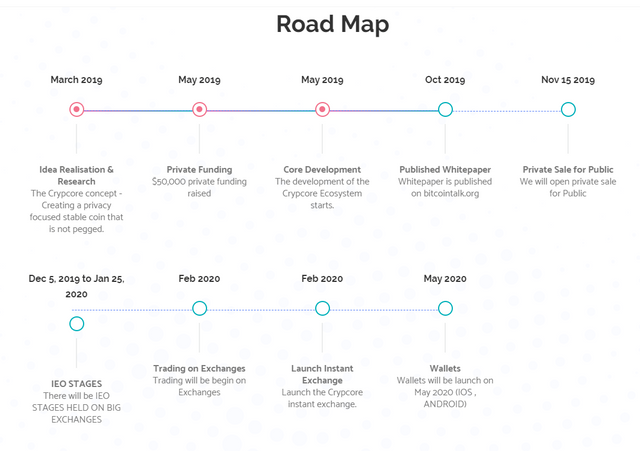 For more information, please visit:
🔗 Website: https://crypcore.com/
🔗 Whitepaper: https://crypcore.com/crypcore_whitepaper_version_1.pdf
🔗 Telegram: https://t.me/crypcore_group
🔗 Facebook: https://www.facebook.com/Crypcore-106479097438958
🔗 Twitter: https://twitter.com/crypcore1
🔗 Reddit: https://www.reddit.com/user/crypcore
🔗 Bounty: https://t.me/https://t.me/Crypcore_bounty
══════════════════════════════════
★ Author: jamesndungu1
★ BitcoinTalk Profile: https://bitcointalk.org/index.php?action=profile;u=1856049
★ Images credited to Crypcore