Okay.. So I am totally exhausted right now..
😵😵😵😵😴😴😴😴😵😵😵😵
I started today waking up very crankily from a dream I was having to a solar eclipse that I could not see due to too many clouds ... Typical Minnesota weather.. It rained all night and made us miss out on something spectacular!!
😥😥😥😥😥😥😥😥😥😥😥😥😥
I was then made aware that our kitten had peed on the bathroom floor in the basement and rolled in her urine and the dirt from the remodeling we are doing downstairs.. So I had to give the cat a bath and also put my daughter in her playpen with no cartoons because the kitten was tracking pee mud all over the house!! Ick!!
😼😼😼😼😼😼😼😼😼😼😼😼😼
After kitten was bathed and clean, I let her groom herself dry and took care of miss fuss butt (iszie) and woke her father up. We ended up putting her in her playpen in her room because she was constantly crying all day for what looked like no reason.. Checked her temp and fed her and changed her and tried to play with her even. Nothing worked.. Turned out she was really just super tired...
I basically threw my hands in the air and told my husband I needed a few hours to myself so I wouldn't be a complete jerk all day. I got on my bike and left for the day. It was a much needed bike ride.
I biked to Hope 4 Youth, which is a drop in center for people my age to get free services. I did some energy healing and had some dinner and came home. I felt soooo much better after all of that.
💛💚💙💜❤😊❤💜💙💚💛
When I got home I dropped my backpack by the door and went to go give my little girl a big hug, apparently she woke up about 5 minutes before I got home and kept saying my name. 💙
💛💚💙💜❤💗❤💜💙💚💛
After she got her mommy cuddles in and some mommy playtime, I apologised for having a mega attitude problem and explained everything to him.
We hugged and made up.
💛💚💙💜❤💗❤💜💙💚💛
I did a couple of readings like I normally do and then decided to make a post about my day after making dinner and doing crazy no sleep stuff like walking to the store at 4 am with a baby who didn't want to sleep and scoring free doughnuts.
Anyway. That is my post. I go sleep naow!
Much Love To All My Followers
💛💚💙💜❤💗❤💜💙💚💛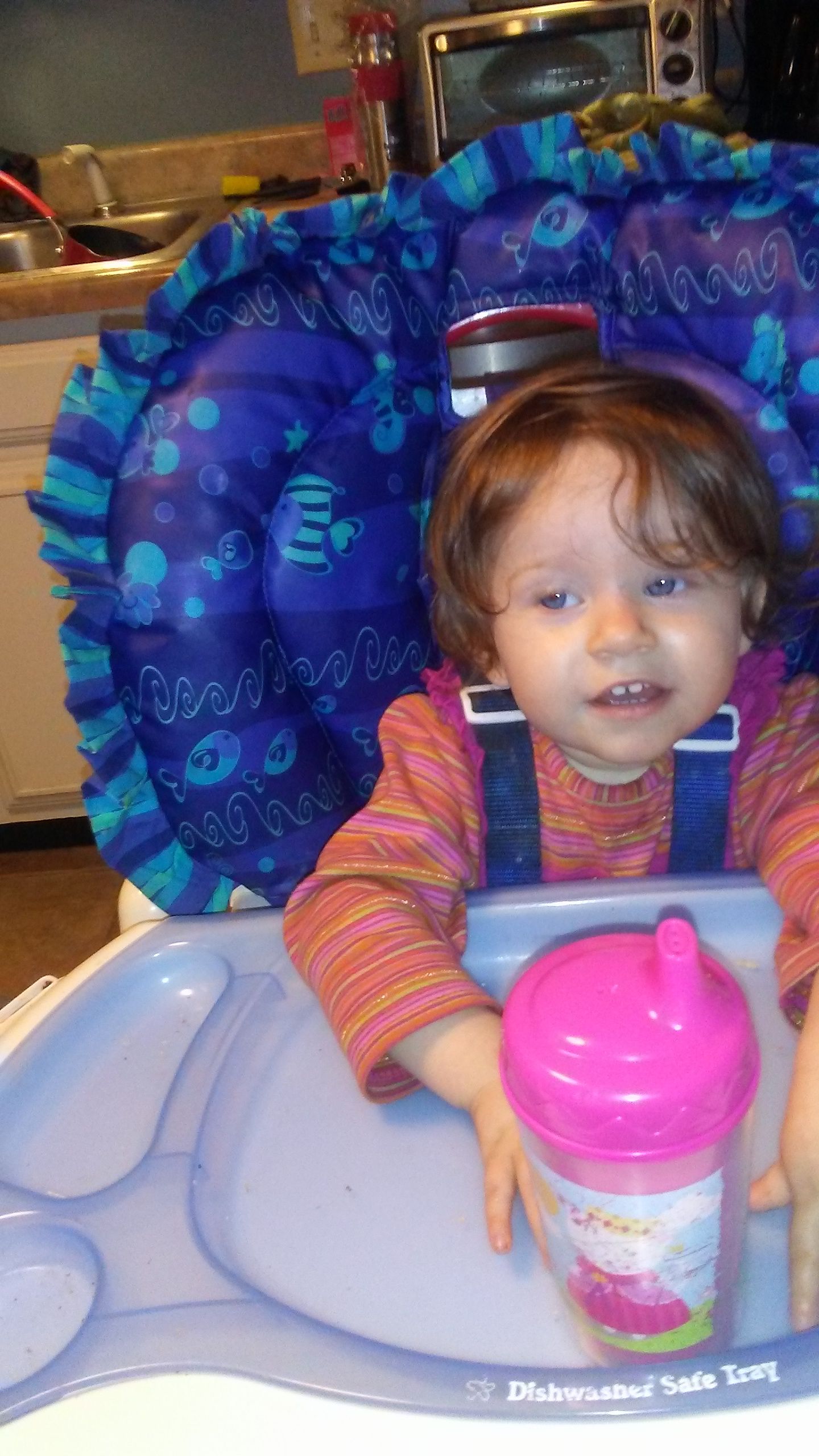 (Above: Issabelle,my offspring, being goofy at breakfast.)
💛💛💛💛🌛🌞🌜💛💛💛💛
💚💚💚💚🌛🌞🌜💚💚💚💚
💙💙💙💙🌛🌞🌜💙💙💙💙
💜💜💜💜🌛🌞🌜💜💜💜💜
❤❤❤❤🌛🌞🌜❤❤❤❤
💜💜💜💜🌛🌞🌜💜💜💜💜
💙💙💙💙🌛🌞🌜💙💙💙💙
💚💚💚💚🌛🌞🌜💚💚💚💚
💛💛💛💛🌛🌞🌜💛💛💛💛