PROMOTING STEEMIT IN THE U.K. ..!!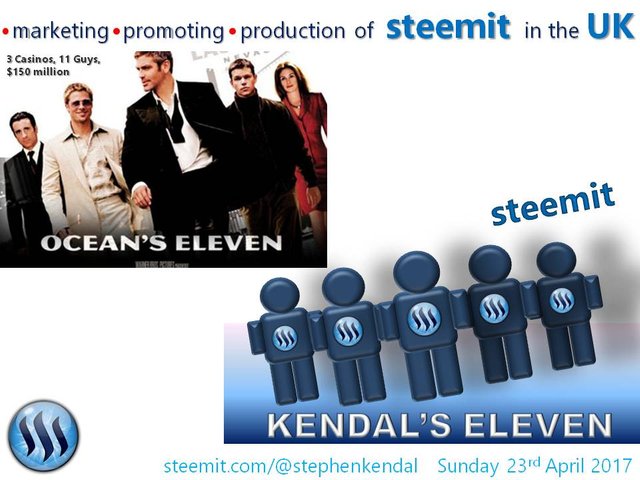 I am putting together a team for the: marketing, promoting, production of Steemit in the U.K. and if you are interested in joining the team, please let me know.
WHO AM I LOOKING FOR?
I am looking for individuals and small/medium size businesses that are looking for a challenge to: market, promote and the production of events for Steemit in the U.K.
WHAT KEY FEATURES DO YOU NEED?
I am looking for THREE things.
1. Drive, ambition, determination, energy and a desire to succeed are all very important to me and you must have all these with or without any previous experience.
2. You must become a User of STEEMIT as you will be paid in STEEM.
3. You must believe in yourself and believe in the STEEMIT Community. These are very essential as it is this that shines through when promoting STEEMIT.
If you meet all of the three above and you fancy a real challenge let me know.
Thanks for reading.
Stephen