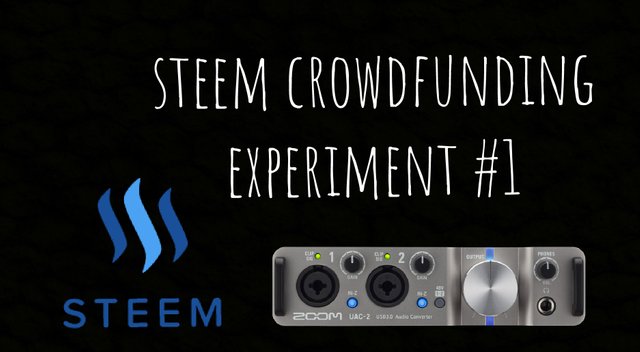 As most of you know I am an electronic music producer.
I have been performing my music around for years. In general, I have most of the gear I need, but I always have to borrow someone's soundcard before gigs, and with more and more gigs its starting to become a hassle...
I have for some time now wanted my own soundcard, but I never seem to have money left over for it. That's where Steem and this crowdfunding experiment is coming from. I have seen fellow Steemians get support from the Steem community for similar things, so I thought I would give it a go as well!
I have picked out a decent but cheap soundcard I would like to get. It is made by Zoom, and its called uac-2. It has great reviews, and its a brand I personally trust and know from before. It will cost me a total of 240 $ to buy it here in Norway.
---
I already posted five times about this crowdfunding here on Steem.
All of these posts are paid out and the rewards was resting in my Steem savings account. From the last edition of the experiment I start using the funds gained so far to promote the newest edition of my crowdfunding experiment posts. An added bonus of doing that is the 10% roi the bots I use will provide me with, it should help speed up the whole process a tiny bit :)
Current savings:
11$
There's just around 229 $ remaining now!
---
If you wanna help support me and my music hit the upvote button <3
... And don't forget to check out and follow my Soundcloud page:
https://soundcloud.com/star-tetrahedron