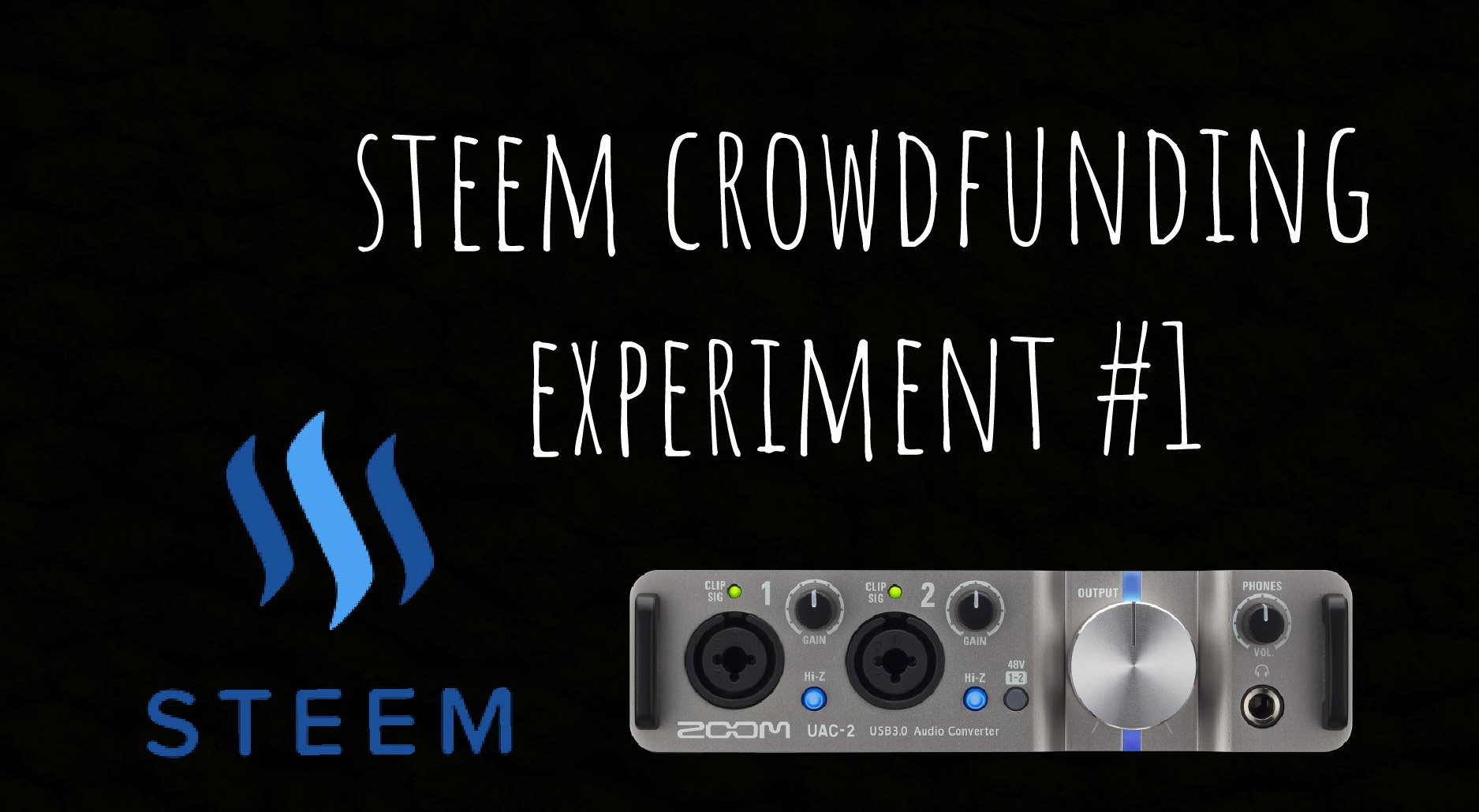 As most of you know I am an electronic music producer.
I have been performing my music around for years. In general, I have most of the gear I need, but I always have to borrow someone's soundcard before gigs, and with more and more gigs its starting to become a hassle...
I have for some time now wanted my own soundcard, but I never seem to have money left over for it. That's where Steem and this crowdfunding experiment is coming from. I have seen fellow Steemians get support from the Steem community for similar things, so I thought I would give it a go as well!
I have picked out a decent but cheap soundcard I would like to get. It is made by Zoom, and its called uac-2. It has great reviews, and its a brand I personally trust and know from before. It will cost me a total of 240 $ to buy it here in Norway.
---
I already posted three times about this crowdfunding here on Steem. The posts are paid out and the rewards are currently resting in my Steem savings account until I can afford to buy myself the soundcard. There's just around 233 $ remaining now!
Current savings:
7.946 Steem = 7.03 $ at the time of writing
---
If you wanna help support me and my music hit the upvote button <3
... And don't forget to check out and follow my Soundcloud page:
https://soundcloud.com/star-tetrahedron