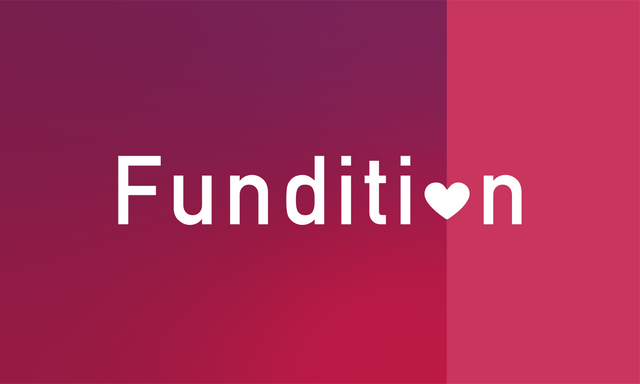 What is Fundition?
Fundition is a peer-to-peer crowdfunding application for creators looking to develop innovative projects. With Fundition, creators can earn Steem, Bitcoin, Ethereum, Dash or BitShares to fuel project growth.
---
+ Explore Fundition +
---
Contest
Seeking Community Project Updates - Our friends at Fundition support a wide range of community projects. There are hundreds of crypto crowdfunders working on everything from neighborhood fundraisers, to art projects, film, music, games, and exhibitions. With this contest, we're looking to upvote your updates. Tell us about a community project you're working on in the comment section, below. Make sure to include a link to your latest Fundition update or recent announcement (published within the last 6 days).
---
Don't have a Fundition project? Start here to create one!
---
Upvote Rewards
Today, our curation team will browse the comment section of this post looking for inspiring and thoughtful favorites. This contest will last 24 hours. What project are you working on? Share your Fundition Friday update in the comment section, below.
Please also include a short 2-3 sentence description of your submission. Your Fundition link entry cannot be more than 6 days old.
First Place = 75% @sndbox post upvote
Second Place = 50%
Third Place = 25%
---
More on Fundition
Website: https://fundition.io/
Steemit: @fundition
Discord: https://discord.gg/b66Kpgg
Twitter: https://twitter.com/funditionio

👾 Discord | 🔗 Website
📄 Creative Crypto Magazine | 🐤 Twitter

🎨 Support Creatives ⚙ Curation Trail
⚡ 100 --- 250 --- 500 --- 1k --- 2k --- 5k --- 10k