A few days ago I wrote my first Steemit post about a unique blockchain-based smart metering system for African schools which I had pioneered. I was overwhelmed by how positively the Steemit community responded to it. I believe that this community has demonstrated how Steemit can be used to create a revolutionary new decentralized platform for crowd funding which is unlike anything that has come before.
I am aware that there has been some criticism from those that feel the economics of Steemit do not make sense. I appreciate their analyses of the white paper and I truly hope that their concerns are not realized. Steemit has wonderful potential to transform the lives of many people all around the world and I do hope it is sustainable.
I would like to thank those that voted for my initial post. The Steem that was generated from the article will be able to be used to continue the development of the Electricity Crowd Funding platform called Usizo (which means Help in Zulu). The image gallery for each school on the platform is currently a bit broken but I will be able to fix it now. I will be sure to keep everyone updated as the development proceeds.
View the Usizo site under development
Once completed the Usizo Crowd Funding platform will allow people from around the world to purchase electricity for needy African schools without having to go via an organization that will divert the funds elsewhere. By purchasing electricity for your selected school you will be able to give hundreds if not thousands of African children hope and new opportunities.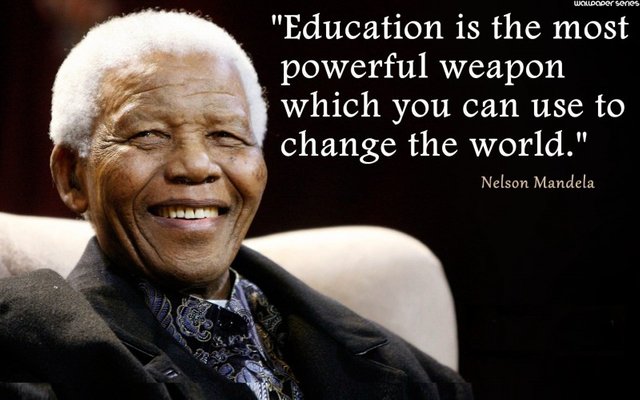 AfricaCom News recently highlighted the projected in their latest episode. You will be able to see clips of the installation we did at Emaweni Primary School in Johannesburg. The school is very close to where Nelson Mandela lived as a young boy.
Watch the Africom News Episode highlighting the project here
Thanks again for all your support. I know that the incredible Steemit community will be able to make this project a reality and make history at the same time. The power that can be mustered through decentralization and blockchain technologies is fantastic and even more so when focused on society as a whole.
Lorien
---
The Usizo Project is supported with your Upvotes.
If you would like to donate Bitcoin to the project I have created a new address.
12ohveZWtZiAEXQKBgSYVT3owfN9tNkkBW
---
If you would like to donate in another cryptocurrency please let me know and I will create an address for you.