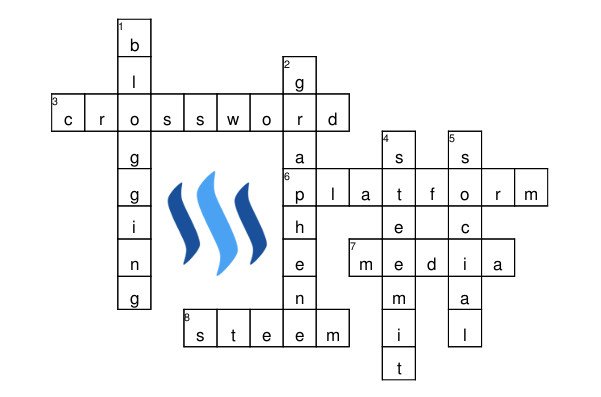 Welcome to the new improved Steemit Crossword which now includes even more questions about Steemit/Steem. I hope you enjoy it.
The first correct response below will win half of the steem dollars (SD author reward) available on this post. No peeping at other people's answers!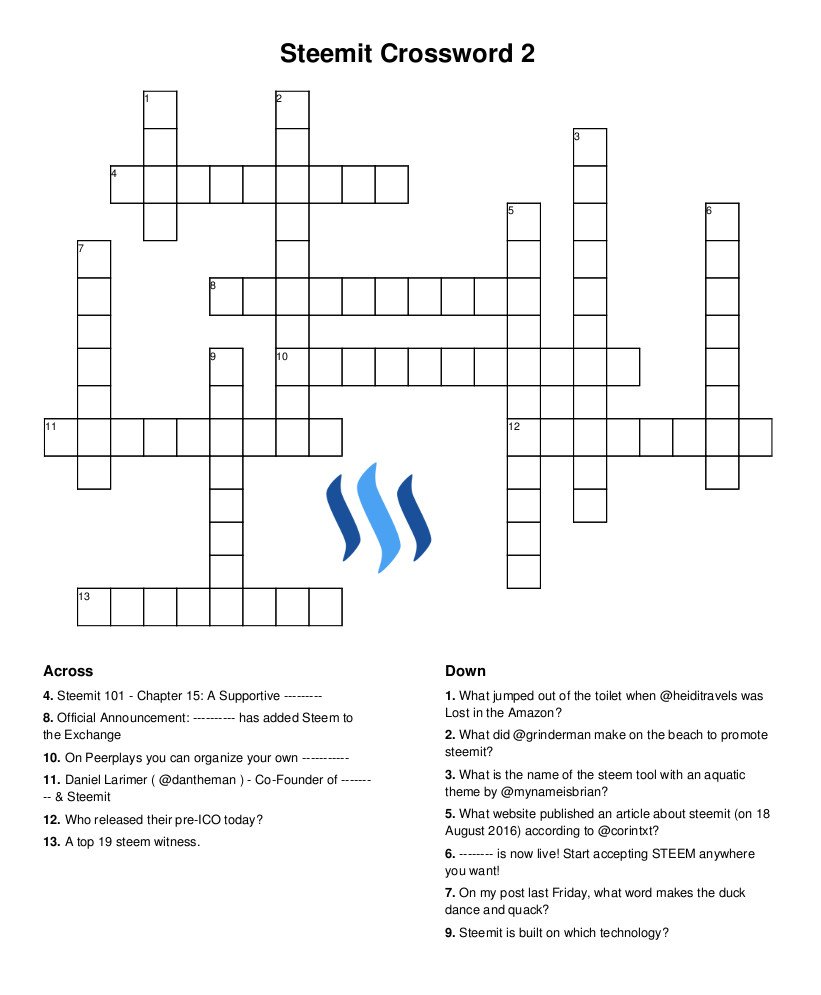 GO!
Across
4.Steemit 101 - Chapter 15: A Supportive ---------
8.Official Announcement: ---------- has added Steem to the Exchange
10.On Peerplays you can organize your own -----------
11.Daniel Larimer ( @dantheman ) - Co-Founder of --------- & Steemit
12.Who released their pre-ICO today?
13.A top 19 steem witness.
Down
1.What jumped out of the toilet when @heiditravels was Lost in the Amazon?
2.What did @grinderman make on the beach to promote steemit?
3.What is the name of the steem tool with an aquatic theme by @mynameisbrian?
5.What website published an article about steemit (on 18 August 2016) according to @corintxt?
6.-------- is now live! Start accepting STEEM anywhere you want!
7.On my post last Friday, what word makes the duck dance and quack?
9.Steemit is built on which technology?