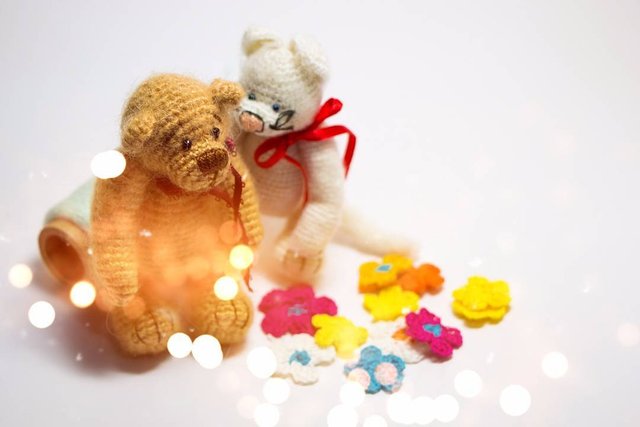 I made these crochet animals with a fine crochet hook and lace weight yarn. They are about 3 1/2 inches tall.
The designs are mine and I sell the crochet patterns on Etsy.com
The name of the cat is Nanaimo and the bear is Brown Sugar. I hope you like them.