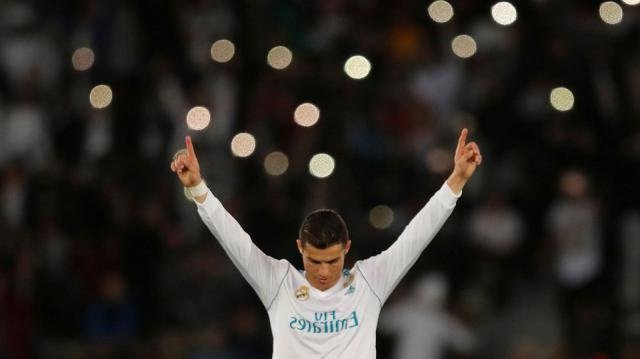 Now the time may be Cristiano Ronaldoire. A few days ago, Carrier won the Ballon d'Or. At that time, Ronaldo said proudly, he was the best footballer of all time. And last night, after losing the match to Graemeo, after winning the club World Cup title, another bomb exploded. The Real Madrid forward, who wants to get the Guard of Honor from Barcelona, ​​the first El Closet of the season.

La Liga first El Clásico on 23rd coming Messi-Suarezad will play Ronaldo in the home of the Santiago Bernabeu. Ronaldo wants to get a Guard of Honor from the known enemy before. Ronaldo  told reporters in the post-final press conference, "It would be good  and I want Barcelona to be our" guard of honor "direction. Hopefully we will win the match and get a chance to win the league for Real. We have to enjoy every moment, because we do not know what is going to happen in the future. '

Club World Cup wins five-five titles in one season, Real Madrid Zinedine Zidane. The world's most successful club has never won five titles in the past. Ronaldo is excited to be part of such an achievement naturally, 'I am happy to be able to score, I am very happy. I'm having a great season. Real Madrid never won five titles in a year, we wanted to do it. This is a great record. '

As  per the rules of European football, before the club league title, the  team gets the 'Guard of Honor' on the field in the remaining matches of  the season. But it is basically a custom, no compulsory rule. Commenting on Ronaldo's comments, the fans of Barcelona-fans have increased the fire. After winning the club World Cup in Japan last season, Real 'did not receive' Guard of Honor 'at Barcelona's ground. After winning the UEFA Super Cup, two teams were seen in Supercopa de España. There also Ramosad's forehead is not respected. Interestingly, in January 2015, Valencia received the Guard of Honor, the only Guardian of Madrid. Just next season, Barcelona has given this honor to Real Betis. Now Ronaldo, do not dig the hole for yourself in this comment? This season La Liga topped the Catalan club, with Ronaldo's point difference of 8. And as a real form of the league, Barcelona have to agree to the title for the title. Source: Marka.