Un zombie aburrido en su guarida, decide salir a dar una vuelta por la montaña verde oliva, no ve nada extraordinario y se sienta a lanzar monedas a un pozo encantado. Los pozos siempre han sido mágicos, cumplen deseos de seres macabros, bueno, también deseos de seres humanos, algunos con pelo y otros calvos.
Una moneda al pozo va ― deseo comer galletas con sabor a mar― son las palabras de este ser verde, que viste de un purpura fuerte.
This is the story of a zombie, who leaves his lair to walk, walks on the mountain, but finds nothing interesting, then goes for a coin to throw it into the well of desires, the desire she asks, is cookies that have sea flavor.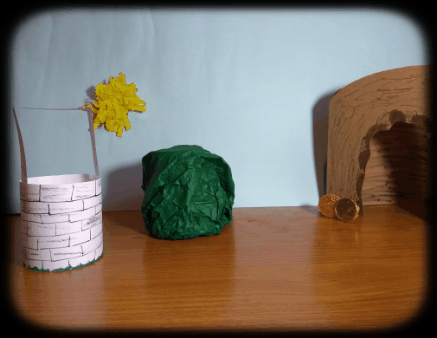 Nada pasa, no llegan galletas coloreadas, ni que lleven olas en su fachada, seguramente el pozo no sirve y se dañó por tantos días grises. Zomapa, que es el nombre de la chica extraña, se levanta algo alterada, los pozos no deberían fallar, porque deben hacer los sueños realidad. Toma el pozo, lo lanza con enojo, salta sobre él y con fuerza lo rompe porque es de papel. Llega un viento dinámico, se lleva los trozos del pozo mágico, se escucha un lamento y de nuevo todo queda en silencio.
However, nothing happens, then Zomapa (name of the zombie) becomes enraged and destroys the well that was made of paper, destroying the charm of the place.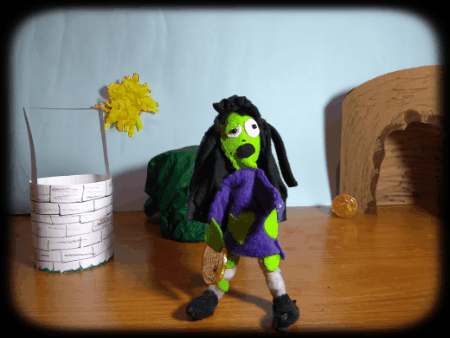 Zomapa se calma, ya sabe que no fue correcta su actuada, mira el lugar donde el pozo estaba y deja salir algunas lágrimas. Acabo con un lugar de deseos, porque las galletas de mar no aparecieron, solo olvido que las cosas no llegan solas y que se deben ir a buscar con amor de sobra. Ella no descubrió, una caja para hacer galletas que estaba frente al sol, lo único que debía hacer, era prepararlas y decorarlas bien.
Zomapa calms down, knows that he did not do well to destroy the well, then starts to cry and leaves. She never discovered that under the sun, there was a box of sea biscuit mix, ready to be baked.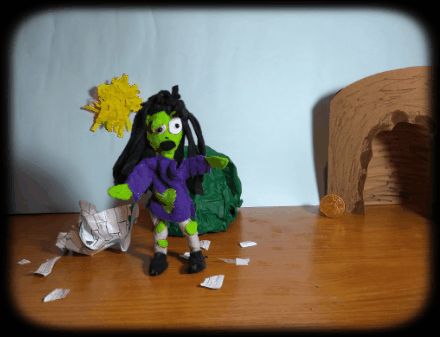 No te quedes esperando, que lleguen las cosas de manera mágica, a veces para cualquier evento, debes trabajar con amor y esfuerzo, para conseguir tus más grandes anhelos.
To achieve what we want, we must strive, things do not happen magically, but if we work with love for them, we will achieve them.

Los cuentos de

@marpa

, llevan siempre un mensaje de amor, paz y esperanza, con ellos pretendo fortalecer la sana convivencia, la armonía en la familia, el respeto por la naturaleza y recuperar la imaginación perdida.

The stories created by

@marpa

, always have a message of love, peace, and hope, with them you want to strengthen healthy coexistence, harmony in the family, respect for nature and recover lost imagination.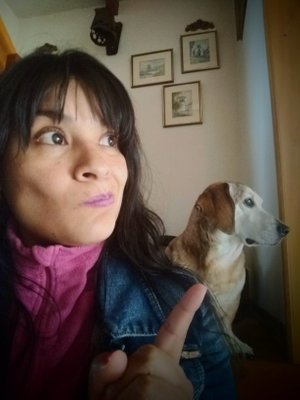 Waldo y yo, mirando un pájaro.
Créditos
©2018 Margarita Palomino
Todos los derechos reservados- All rights reserved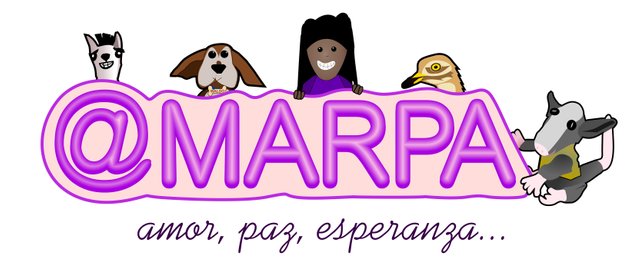 Diseño @marpa es un regalo de @iaberius



Diseño @talentclub de @carlos-cabeza
Posted from my blog with https://wordpress.org/plugins/steempress/
https://marpa.timeets.com/2018/09/01/zomapa-y-el-pozo-de-los-deseos