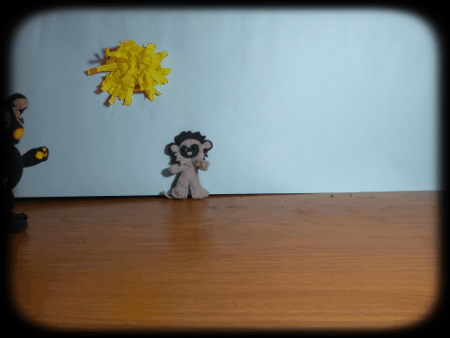 Un oso de anteojos capturó un pez, era marrón, si muy marrón, exageradamente marrón, como un trozo de cartón.
Lo arrastró y lo arrastró, en el suelo marcas dejó, algunos animales extrañados miraban, porque el oso no come carne en las mañanas; tampoco come carne en las tardes, ni en las noches, ni en verano, a veces gusanos en su cumpleaños, pero este no era un animal largo, era un pez de algún río cercano.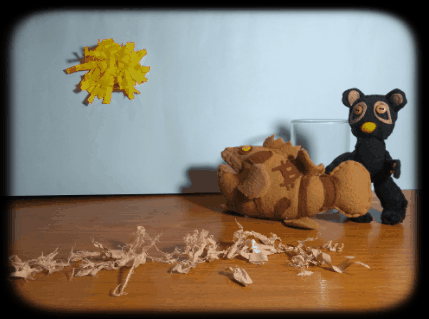 El zarigüeyo que por todo se espanta, con su nariz siguió el rastro que en el suelo reposaba, quería hablar con el pez marrón, para avisarle a la familia que un oso lo robó. Cuando el mamífero negro por fin se detuvo, tomo al pez y en un vaso lo puso, este feliz empezó a nadar, a pesar de que el espacio no era el ideal.
El oso le colocó una cobija para que frío no le hiciera, luego se quedó dormido, sobre el suelo frío.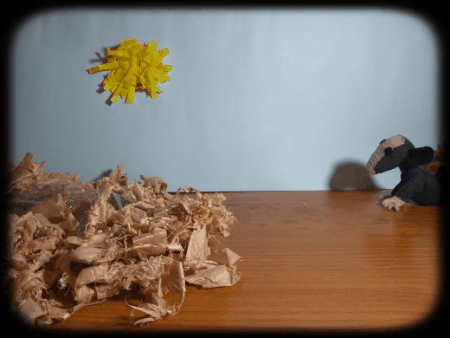 Mientras el oso descansaba, el zarigüeyo saco el pez del agua, lo arrastró con su cola rosada y lo llevo de regreso a un río que cerca estaba. El marsupial se llevó una sorpresa, no había agua en el arroyo al que llegó con proeza, así que inició un nuevo camino, de regreso donde había dejado un vaso vacío.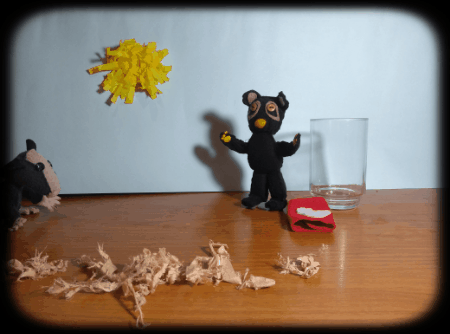 Cuando el marsupial iba llegando, donde el oso estaba descansando, escucho un bello canto...

"Cuando la lluvia venga,
el río volverá con belleza,
un pez marrón nadará
y muchas crías dará.
Pero mientras eso pasa,
le daré un falso hábitat,
para que pueda perdurar,
porque la sequedad
sin hogar ha dejado el animal"
Fin

Los cuentos de

@marpa

, llevan siempre un mensaje de amor, paz y esperanza, con ellos pretendo fortalecer la sana convivencia, la armonía en la familia, el respeto por la naturaleza y recuperar la imaginación perdida.

*

The stories created by

@marpa

, always have a message of love, peace, and hope, with them you want to strengthen healthy coexistence, harmony in the family, respect for nature and recover lost imagination.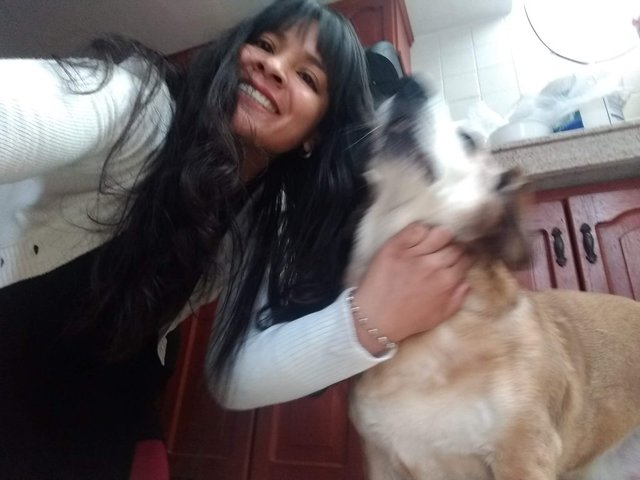 Créditos
©2018 Margarita Palomino
Todos los derechos reservados- All rights reserved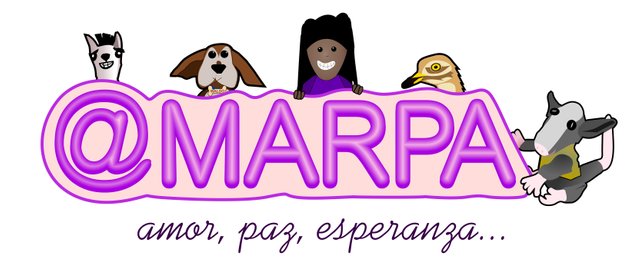 Diseño @marpa es un regalo de @iaberius



Diseño @talentclub de @carlos-cabeza
Posted from my blog with https://wordpress.org/plugins/steempress
https://marpa.timeets.com/2018/08/29/un-pez-en-el-vaso