Pasa un dinosaurio, no va en carro, él va caminando, cerca al astro anaranjado. Lleva en su cola una flor, la trajo del parque o de la casa de un chupaflor, es roja como la manzana y siempre está callada.
La arrastra con delicadeza, a pesar de su grandeza, si la cola se enreda en las ramas, el con su boca logra acomodarla.
A dinosaur passes by, he doesn't go in a car, he walks by, near the orange star. He has a flower on his tail, he brought it from the park or from a hummingbird's house, it's red like an apple and it's always quiet. He drags it with delicacy, despite its greatness, if the tail gets entangled in the branches, he manages to accommodate it with his mouth.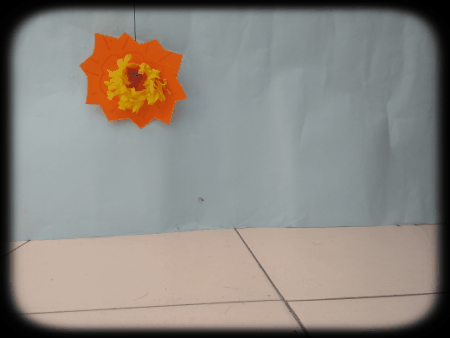 La alimenta con jugo de ciruela, que es bueno para fortalecerla, también le da galletas, que son dulces como su esencia. Cuando triste se pone, se marchita sin razones, el dinosaurio trae crema y con elegancia se la echa.
He feeds her plum juice, which is good for strengthening her, he also gives her cookies, which are sweet as their essence. When it gets sad, it withers for no reason, the dinosaur brings cream and elegantly throws it out.
Un día la flor su color perdió, este se fue sin decir que le molestó, la pobre quedó pálida y el dinosaurio debía repararla. Los colores son aventureros, no se sienten a gusto en un cuerpo, van de un lugar a otro, cuida el tuyo o se ira como este rojo.
One day the flower lost its color, this one left without saying that it bothered him, the poor one became pale and the dinosaur had to repair it. The colors are adventurous, do not feel comfortable in a body, go from one place to another, take care of yours or go like this red.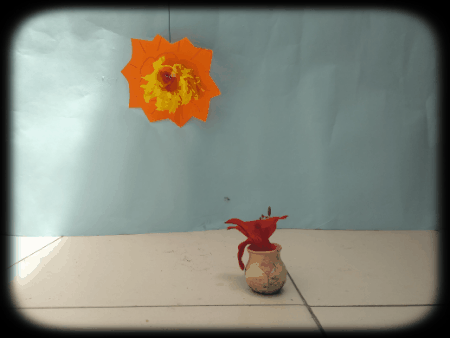 No importa que los colores se vayan, el dinosaurio sabe cómo se repara, amor que sale del alma, es lo que se necesita para que vuelva a brillar de manera encantada. De su corazón rojo, brota un solo tono, abraza a la flor y de nuevo tiene brillo y coloración.
Y cuando la flor tiene sueño, le canta "La la la..."
No matter that the colors are gone, the dinosaur knows how to repair itself, love that comes from the soul, is what it takes to make it shine again in an enchanted way. From her red heart, a single tone sprouts, she embraces the flower and again has brightness and coloration.

And when the flower is sleepy, she sings "La la la..."

Copyright © 2019 Margarita Palomino
Todos los derechos reservados- All rights reserved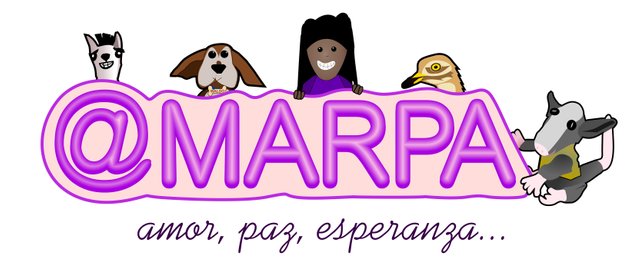 Diseño @marpa es un regalo de @iaberius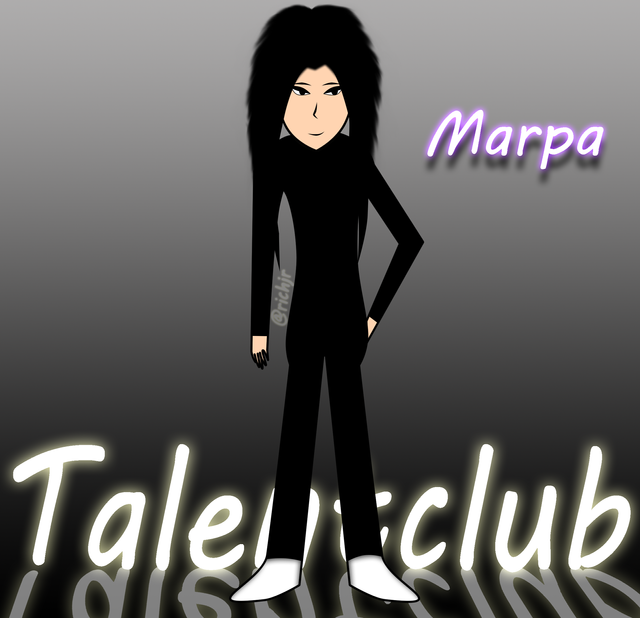 Y esta soy yo, dibujada por @richjr, hace cosas increíbles, así que cuando puedan visiten su bello trabajo.
---
@talentclub continúa con los sorteos quincenales de 10 Steem, si deseas participar ingresa a nuestro canal de discord: https://discord.gg/JDvjpye y busca #inscripción-gratuita
---
Posted from my blog with https://wordpress.org/plugins/steempress
https://marpa.timeets.com/1266-2