Now you know!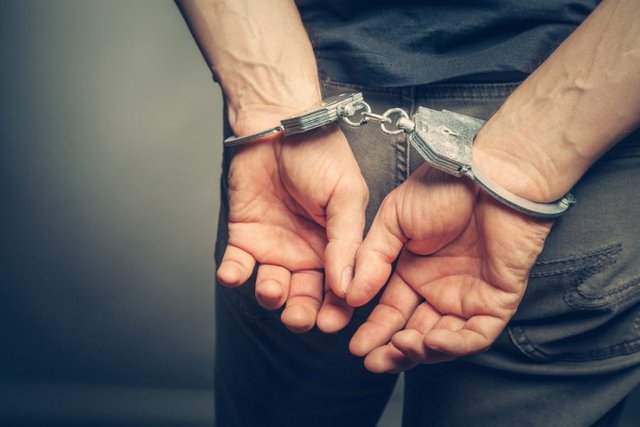 Photo: United Locksmith
In April 2017, two female students were arrested for using their boarding passes to meet their South Korean idol in the transit area of Changi Airport, without the intention to leave Singapore.
The police issued a statement on Facebook shortly after to remind members of the public that such misuse of boarding passes constitute an offence under the Protected Areas and Protected Places Act.
Besides the misuse of your boarding pass, there are also other less well known offences that you could be liable for in Singapore.
1. ANNOYING SOMEONE WITH YOUR BAD BEHAVIOUR IN PUBLIC WHILE DRUNK
This falls under section 510 of the Penal Code, which states that whoever, while intoxicated and in a public area or in any place which he cannot enter, and behaves "in such a manner as to cause annoyance to any person", may be jailed up to six months, fined up to $1,000, or both.
We probably all had someone in mind while reading this.
2. ANNOYING SOMEONE IN PUBLIC THROUGH AN ACT, OR BY RECITING OR UTTERING A SONG WITH OBSCENE LYRICS
According to Section 294 of the Penal Code, this results in up to three months in jail, a fine, or both.
Be sure to check the lyrics before you belt out any song in public.
3. SALE, DISTRIBUTION, RENTAL OF "OBSCENE" THINGS
This includes paintings, books and figures, and can be found under Section 292 of the Penal Code. Any offenders face a penalty of up to three months in jail, a fine, or both.
For those questioning the term "obscene" and what constitutes it – it includes anything that tends to "deprave and corrupt persons" who are likely to see or read the materials, according to the Singapore Statutes.
4. INTENTIONALLY OBSTRUCTING A PERSON TO PREVENT HIM FROM GOING IN ANY DIRECTION THAT HE IS ALLOWED TO WALK IN
We bet you didn't know that this is an offence.
According to Section 341 of the Penal Code, this offence carries a jail term of up to a month, a fine of up to $1,500, or both.
5. USING A FALSE WEIGHT OR MEASURE
This falls under Section 265 of the Penal Code – whoever fraudulently using any false weight or false measure of length or capacity, or fraudulently uses any weight or any measure of length or capacity as a different weight or measure from what it is, may be sentenced to up to a year in jail, a fine, or both.
6. YOUR DOG INJURING A PERSON
Any owner of a dog which causes injury to another person may have to deal with a fine of up to $5,000.
Some behavioural classes and a leash would be a better option.
7. TAKING A SHOWER OR WASHING YOURSELF ON A PUBLIC ROAD, IN A PUBLIC TANK, RESERVOIR, OR ANY WATER BODY
This is not a sight for sore eyes, and also incurs a maximum fine of $1, 000.
Please save our eyes and wash yourself in a public toilet instead.
8. KITE-FLYING OR GAMES WHICH OBSTRUCTS TRAFFIC ON A PUBLIC ROAD
Anyone kite flying, or games, or any act which obstructs or interferes with the traffic in any public road, or the use of the wires of any telephone may find themselves having to pay a fine of up to $5,000.
Why risk an offence and your life at the same time?
9. ANNOYING SOMEONE BY MAKING NOISE IN ANY WAY
This includes musical instruments as well, and those guilty of making noise "to cause or be likely to cause annoyance or inconvenience to the occupier of any premises in the vicinity" may be fined up to $1,000.
We've all had to sit through our neighbours' screeching violin practice sessions, or angry smashing of the pianos at some point in our lives.
10. BRINGING ALCOHOL INTO A PUBLIC HOSPITAL
While alcohol is not the solution, it certainly is part of the offence.
Anyone who takes or tries to take without "due permission" into any public hospital any intoxicating liquor, drug or preparation may be jailed up to two months, fined up to $1,000, or both.
11. MAKING BUSINESS DEALS AT MRT STATIONS
The cause of woe for many Shopee and Carousell sellers and buyers nationwide, this rule is part of the Rapid Transit Systems Regulations. Specifically, it is the prohibition against selling goods across the fare gate.
While this rule has existed for decades, members of the public were only more aware of it recently, with news reports to warn commuters against doing so and at least a notice in Beauty World MRT station to remind commuters of the offence.
Ms Tammy Tan, spokesperson for SBS Transit, explained the need to do so. She said that "for commuter safety and security, [they] do not encourage loitering in [the] premises particularly at stations with high passenger flow."
She added that the notice was placed at Beauty World MRT station as there have been an increase in the number of such transactions made there.
12. LEAVING YOUR VEHICLE ENGINES IDLING
Under the Environmental Protection and Management (Vehicular Emissions) Regulations, it is illegal to leave the engine of a motor vehicle running while it is stationary for reasons other than traffic conditions.
Since June 2016, repeat offenders who leave the engines of their stationary vehicles switched on have faced higher fines by the National Environment Agency.
While these repeated offenders previously paid $70, they now need to pay $100. If this is not paid, they could incur a maximum court fine of $5,000.
It's cheaper to just switch the engine off while waiting for your friend.