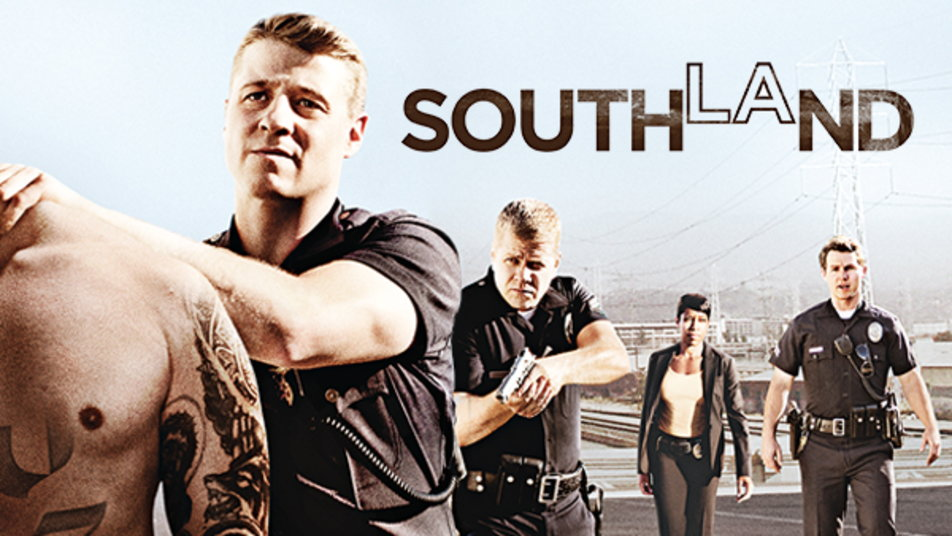 {SPOILER ALERT: This may give some shit away if you haven't seen it already}
TITLE: Southland
GENRE: Crime Drama
CREATED BY: Ann Biderman
RUN TIME: 43 Minutes
ORIGINAL NETWORK(s): NBC and TNT
RELEASE: April 9, 2009
FINALE: April 17, 2013
CAST MEMEBERS:
Michael Cudlitz
Shawn Hatosy
Regina King
Ben McKenzie
C. Thomas Howell
Tom Everett Scott
Dorian Missick
Lucy Liu and much more, including some surprising cameos.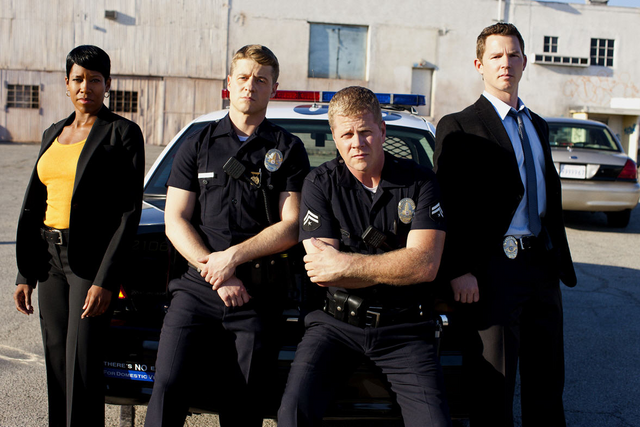 Southland is a cop show that takes place in Los Angeles, California. It follows the every day lives of uniform police officers and detectives as well. The show starts off with Ben McKenzie's character, office Ben Sherman's very first day on the job. He gets assigned to an veteran officer, officer John Cooper, who shows him the ropes and is anything but easy on him. One minute they could be joking about something with one another and the next officer Cooper'll be on officer Sherman's ass about everything he did wrong. In my opinion, them pairing up in the beginning is the result in why officer Sherman becomes so welcomed into precinct and gets a hang of the job, proving himself to every one else. Him and officer Cooper are characters you can expect to see always. They have some of the most memorable experiences together throughout the entire show and to see their growth from the first episode, them being partners and then later on in the show barely ever even seeing each other, they're definitely a duo you'll miss.
At the beginning of each episode, we're pretty much given a small glance at what ends up happening at the end of the episode. Learning why is what makes things interesting. We might see one of our main characters in a situation that escalates severely and then suddenly brought back to the beginning of the day. It adds a bit of mystery and wonder to the experience. If you liked shows like The Shield or Sons Of Anarchy, there's no way that you wouldn't enjoy this show. It gets very intense at times, shows some very disturbing images and shows just how crazy the environment in Los Angeles can be. We see our favorite characters get put to the test many different times. You might even see them do something you never thought they would do, which is one reason why I think this show is so fantastic. The people you meet in the beginning of it all, won't all be the same when the story comes to an end. But how can we expect anyone to stay the way they are in a world such as this one? Right?
CHARACTERS:
Officer John Cooper
Portrayed by Michael Cudlitz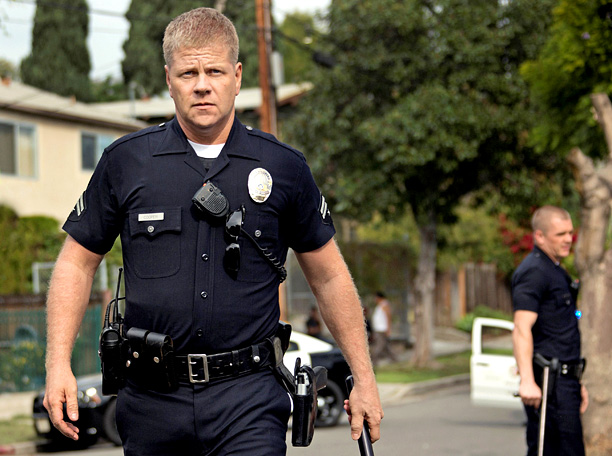 Officer John Cooper is probably my most favorite character in the whole show. He doesn't reveal too much to his co-workers and makes sure he does his job in the best and safest possible way that he can. A veteran with the precinct and probably one of the most respected officer's in the city amongst his co-workers. He's one of those cops that joined because he genuinely wanted to be a police officer and help people one day at a time. He's a powerful character. And he holds a secret from the rest of his peers that may even surprise you when you figure it out.
Officer Ben Sherman
Portrayed by Ben McKenzie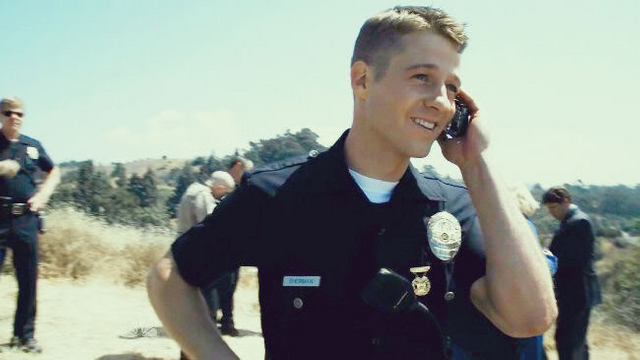 Officer Ben Sherman is a special character, mainly because his first day on the job was the very first episode of the whole series. His first partner and mentor, John Cooper, leads him along his way as he tries to become Los Angeles' finest. John Cooper can't help but thing that Officer Sherman is a poser. Someone who took the job for the pay check rather than for the love of the job. But he later on is proven wrong when he finds out Sherman's story. Sherman's father is a notorious defense attorney, who abandoned him and his family when he was very young. Angry client's of his father one day decided to pay his house a visit, after his father was long gone. They beat his mother in front of him and then knocked some of his teeth out. This was the reason why he wanted to become a cop. After learning this, you look at him in a different way.
Detective Lydia Adams
Portrayed by Regina King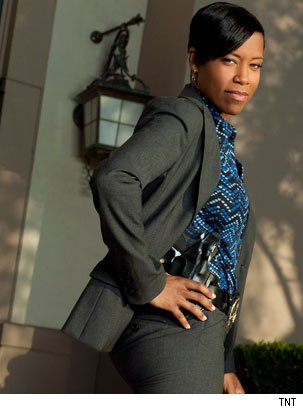 Detective Lydia Adams is an African American detective for the LAPD who holds a significant advantage having been raised in the neighborhood that she polices. She is the only woman main character in the show, while Lucy Liu does make an appearance for a bit, Lydia Adams is much more important. She does her best at balancing her life with taking care of and living with her mother. She does her best at attempting to establish a relationship here and there, but ends up pregnant and single still. After the passing of her mother, her responsibilities switch to her new child. Another problem she seems to have is the number of partners she goes through. Through out the duration of the series she has 4 different partners, whom she ends up pushing away at some point.
Detective/Officer Sammy Bryant
Portrayed by Shawn Hatosy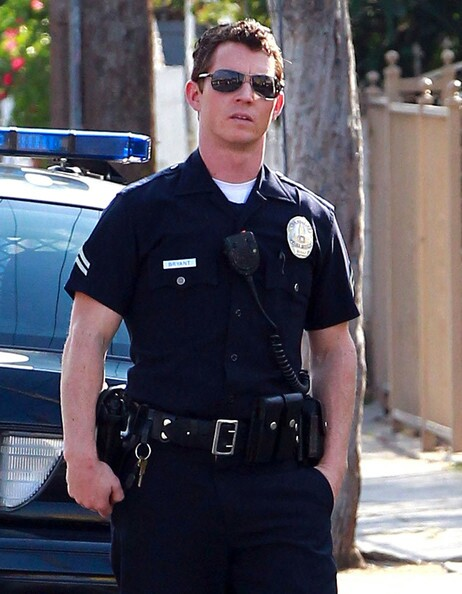 Sammy Bryant is probably one of the most complicated characters on the whole show. He starts off as a detective, a pretty good one too, but the unexpected death of his partner and close friend in a street fight with some gangsters, he ends up demoting himself and suiting back up in his blues, eventually becoming the new partner of officer Ben Sherman. He struggles with an incompetent wife who eventually leaves him and does damn near anything she can to sue him and get full custody of their child. He can be caring and concerned in one episode and threatening and dangerous in the next. One of those characters whose life is just a roller coaster ride through out the series.
OVERALL RATING:
5 out of 5
I thought this show was fantastic. I know a show is good, when all I want to do on my free time is watch it. And this, without a doubt was one of those shows. I couldn't help myself, I just had to see what was next. Crime shows are always something that peak my interests especially when they take place in a unique setting. Los Angeles' gang culture is something that is almost synonymous with the city. This show captures it in a very interesting way. The interactions with the police and even the different tricks they use, like placing chairs on at each ends of certain fences, making it easier for them to run from the police. There are definitely those little details that add some authenticity to the show that makes it even more exciting to watch.