REAL CRIME: The Elin Krantz Case (NSFW)
WARNING - THIS POST CONTAINS EXTREMELY GRAPHICAL CRIME-SCENE IMAGES FROM SWEDEN!
---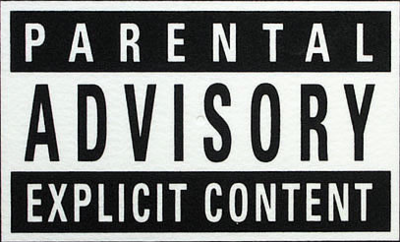 In Scandinavia multiculturalism is what all the cool kids are into these days. I have personally had a few of them on my radio show. I particularly remember one of our guests, she called herself "Roro" and was one of those triggered feminists from the USA who had lived and served in the Israeli Army and had moved to Berlin, Germany where she was self-employed as a sex-worker in the obese part of the genre. She once told us all that she would let anyone from the middle east or Africa rape her if that was what it took to bring more immigrants into Europe, but when all the Immigrants arrived - Roro had already jumped on a plane back to the good old USA, I assume she was only talking the talk, and besides - this article is not about her it is about people like her - brainwashed youth who has gone through the George Soros Public School-System with all the negative consequences that comes with it.
---
---

Her name was Elin Krantz - She loved immigrants and multiculturalism
According to prosecutors, Ephrem Tadele Yohannes brought Elin Krantz down by force, spread her legs and sexually violated her while applying force to her neck. After the rape, he dragged her body over the forest ground and threw it on a pile of rocks.
Forensic examination found traces of Elin Krantz' DNA on Ephrem Tadele Yohannes' body, however he denied the allegation that he had raped and murdered the girl. After months of being silent, he eventually started talking and admitted to being at the scene of Elin Krantz' abduction, but insisted that rape and killing were carried out by two other men.
Ephrem Tadele Yohannes, who's a father of two basically attempted to make himself look like he was a good Samaritan who overheard the ruckus, came to see what was going on and saw two males sexually violating Elin. He alleges to have scared them away and attempted to save the girl's life but she had fainted and fallen unconscious.
Multiculturalism in Sweden
The biggest irony of it all is that Elin Krantz, who fell for the propaganda of "tolerance" and diversity, was a supporter of multiculturalism in Sweden. She was supposedly a member of the Facebook group "We Like Diversity", called herself "multicultural" and supported immigration of people from the third-world countries into Sweden.
While living in Virginia, USA, Ephrem Tadele Yohannes was sentenced to 13 months and 11 days in prison for drunk driving, hit and run and provision of false testimonies. He whined that he's being mistreated in the USA because he's black and was granted refugee status in multiculturalism embracing Sweden. To thank Sweden for what she'd done for him, he raped and murdered one of her natives.
Here are the Crime-Scene Photos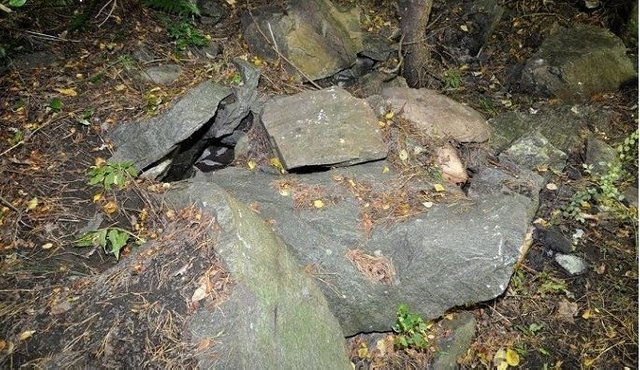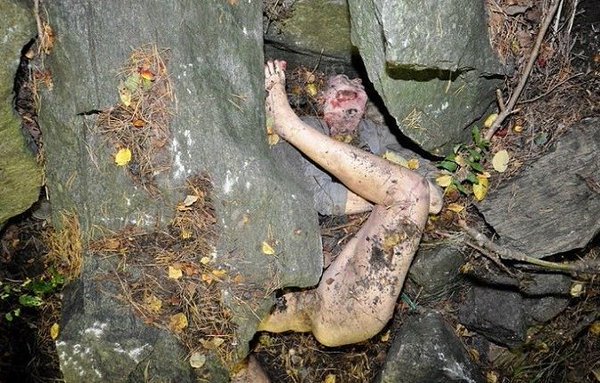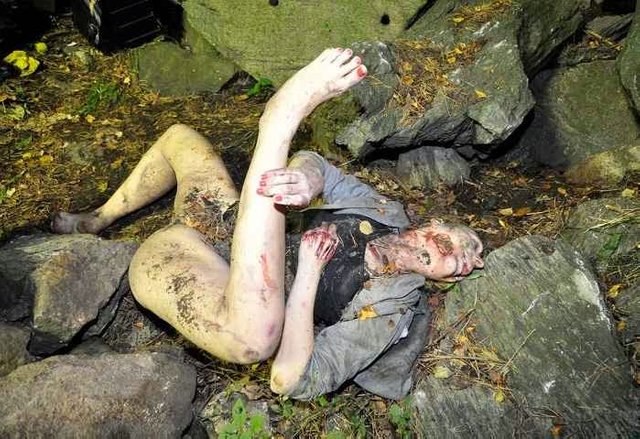 Because Sweden is so multicultural now, no Swedish media could publish the fact that the perpetrator was an immigrant or that he was black in their reports on the case. They could not even mention his name by law, so they referred to him merely as a "23 year old", saying things like "the 23 year old was charged with murder and aggravated rape". However, thanks to the internet we know who he is.
Like the rest of Europe, Sweden has been subjected to the multicultural master plan of ultimate destruction. It doesn't matter how stable and strong a nation is, once you start to destabilize it from within by introducing incompatible elements which don't share the same values, the society will face break down no matter how safe and stable it had been.
---
This was in 2010 - Long before the Immigrant-Crisis begun thanks to Hillary Clinton & Friends who destabilized Northern Africa and the Middle East (Syria) by arming groups of rebells to take down the regime of the country they oposed and well, we know the rest of the story
---
The convicted murderer came onboard and sat next to Elin Krantz, left with her at her stop and minutes later you could hear Elin Krantz screaming for help according to Swedish Press, but nobody helped her.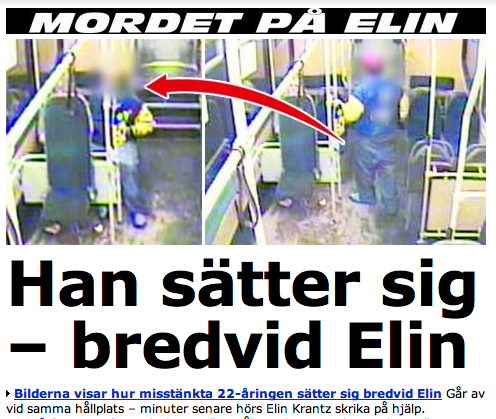 Sources: wvwnews.net, Google Images
The Case Summed up and concluded!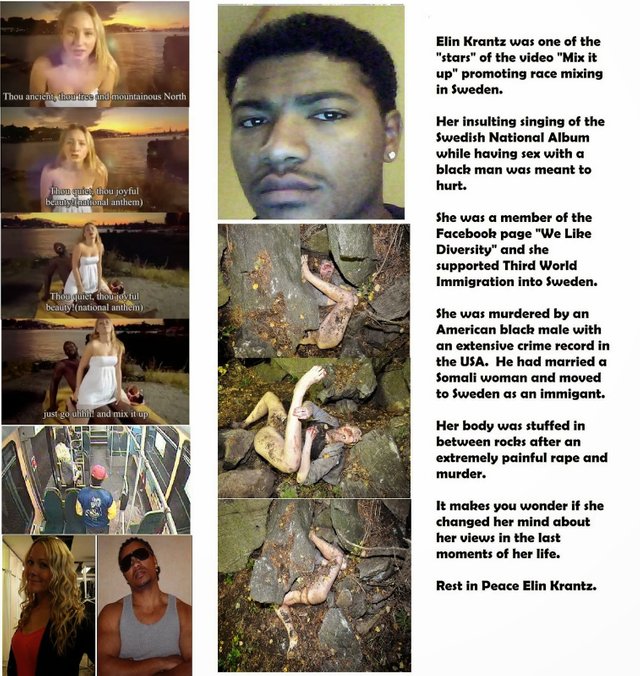 ---
Rest in Peace Elin Krantz, and may your story educate others in the danger of listening to bad advice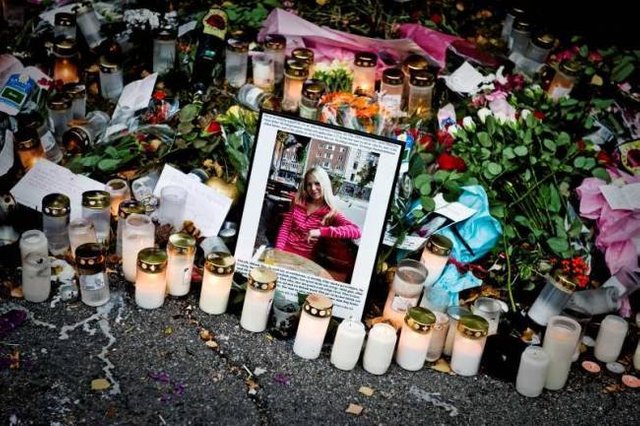 In closing I want to say, this case happened 7 years ago - and Europe, Scandinavia, and even the USA are in worse conditions now that they ever have been. Our world has become a very dangerous place for the meek and the naive, while the smart has moved to safer places, the masses remains in uncertainty and doubt of their own future in their own country.
---
The Murderer got sentenced to 16 years in a 5 star Swedish Prison with Cable-TV, magazines and free food, he will probably be an outdoor man again in 5 years or less. Is that OK?