England fighting against the weather ( India clueless in trying conditions)
The 2nd Test match between England and India which was scheduled to start from 9th August only started after the 1st session of the 2nd day as a result of the incessant rains. Even on the 2nd day, only 35.2 overs could be bowled which was however enough for Anderson and company as they managed to make quick work of Indian batters and restrict them for a paltry 107.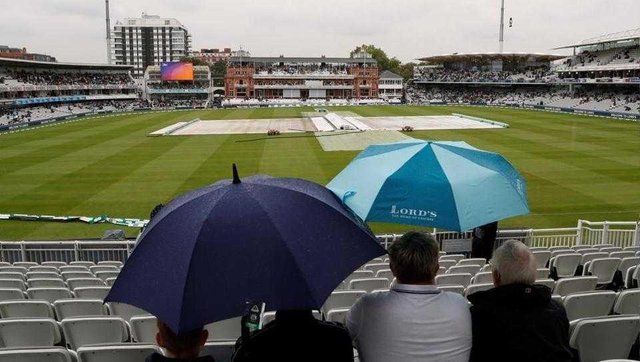 SRC
England were missing the services of star all-rounder Ben Stokes due to his court hearing. India made two changes to the squad. Pujara and Kuldeep came in-place of Dhawan and Umesh. India might just regret this change going with two spinners with the way the wicket is behaving. And Shikhar Dhawan's exclusion was a bit harsh if you ask me as none of the other Indian batters except Kohli scored anything substantial in the 1st test.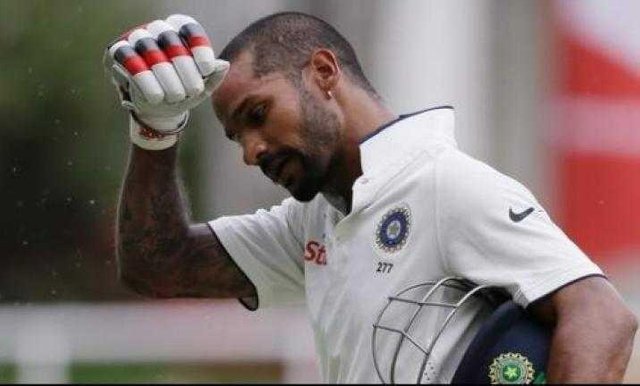 SRC
England won the all important toss and put India into bat on a track which was like a heaven for the pacers. This is one of the most difficult batting conditions you'll ever see, a seaming English track with overcast weather conditions is just a recipe for disaster.
Anderson started the proceedings with a couple of away-swingers which were left comfortably by Murali Vijay. Vijay's horrible time with the bat continued as he tried to flick a delivery which angled in, only to move away and rattle the top of off-stump. KL Rahul after a couple of good shots edged a delivery that he should have left alone and perished after scoring 8 runs.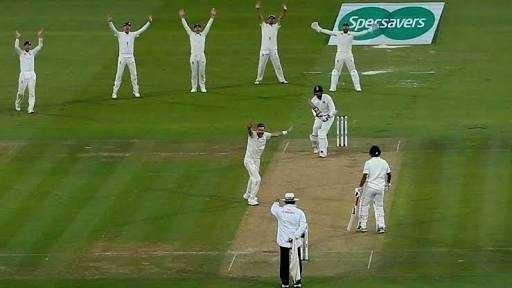 SRC
With India struggling at 11/2, rain played spoilsport again, you could see the look on Anderson's face as he didn't want to leave the field. The play started again only for Pujara to get run-out after he was left stranded by his skipper in the middle of the 22 yards.
When the match resumed, it was the same story. A lots of plays and misses, edges that didn't carry and when they did carry the fielders made a mess of it. Rahane and Kohli were both dropped but Kohli wasn't so lucky as he got out in the very next ball with Buttler redeeming himself after a dropped chance of the previous ball of Woakes. If dealing with James Anderson wasn't difficult enough, Woakes bowled as good if not better. You don't see a bowler swinging the ball more than James Anderson everyday. It was a day like that for Chris Woakes where he was bowling peach after peach.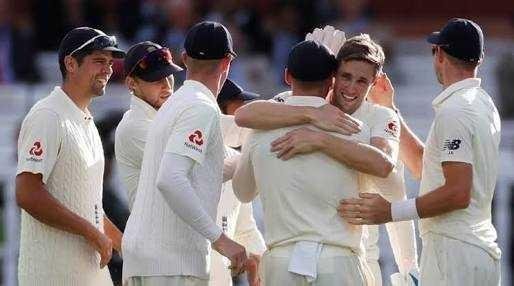 SRC
Buttler dropped another catch but luckily for him, Hardik got out of the very next ball he faced. England managed to make a mess of a couple more chances but this the Indian batters weren't able to make them pay like Virat did in the 1st innings of the 1st test. Ashwin was probably the only batsman who looked a bit comfortable and score a good looking 29 of 38 balls and is the highest scorer of the 1st innings.
Anderson in his 2nd spell was equally good cleaning up the tail with 3 more wickets and finished with figures of 5-20. Its not an easy surface to bat on by any means but 107 runs is still not a par score and India will have bowl really well to give themselves a chance. India would really miss Kumar as he could've been devastating in these conditions.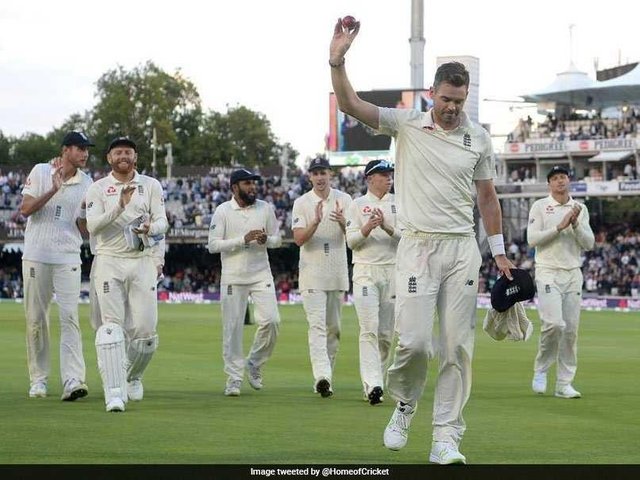 SRC
Only 35.2 overs were bowled in two days of test cricket and that was enough for the English bowlers. It looked as if the English bowlers were only fighting against the weather as the Indian batsman didn't put-up much fight.
What do you think of India's performance in the 1st innings? Did India play really bad or are the conditions too difficult?
Do they still have a chance considering the conditions?
And what do you think of the changes India made for the 2nd test?

Do you use eSteem? eSteem is a Mobile📱& PC💻 app. for Steem with great features. Also, you get Incentives posting through eSteem apps. eSteem Spotlight; eSteem provides rewards for it top users in Leader Board with most Posts, Comments and Highest Earners.
*** ###
Join eSteem Discord https://discord.gg/UrTnddT
###
Join eSteem Telegram http://t.me/esteemapp