Suddenly the schedule of Bangladesh changes!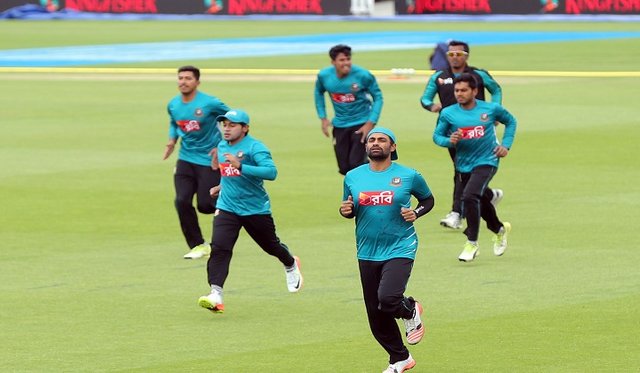 Suddenly, changes in the training schedule of Bangladesh. Liaison officer of the fate of Bangladesh was made phone! When he said, the team's practice is almost finished, to fall from the sky. What does the end mean? The Bangladesh team's practice starts at 4pm. It's 12 o'clock in the afternoon.
Liaison Officer Hatem said, 'No, no time has been changed. The practice has started in the morning. Come on fast, match-pre-press conference at 1pm. "At the Premadasa Stadium, Mushfiqur Rahim is going back to the dressing room after slowing down when the Bangladesh journalist team has reached the ground on the head after the sun rested on the head.
Suddenly, at the sight of Bangladeshi journalists on the lookout, Mushfiq looked intriguing. He himself said, 'We had to be practiced in the afternoon.' But why did not he explain, 'If you practice in the afternoon, you can not use the net on the center. If the center does not net on the wicket then practice is not profitable in the afternoon. We have been informed last night. '
That means the Bangladesh team is forced to change the schedule of practice. Bangladesh wanted the facility of practice in floodlight near Sri Lanka Cricket (SLC) The SLC did not give the benefit after giving it first, but it is being understood.
There is no specific reason why the team did not know why the selector Habibul Bashar, who came to Colombo with the team, needed batting and fielding in the floodlights. Since the mid-wicket can not be netted, we are so in the morning. I do not think there is anything else. '
Because of the drawn matches in one field, the organizers may have tried to keep the middle wickets in a complete rest. And the tourists will want the facilities that the host board will offer, not even that. The Sri Lankan team, who came to Bangladesh in January, wanted to practice granite wickets, the BCB did not give it.
On one day before the match, Dinesh Chandimal wanted to know which wicket would be played, whether or not he was immediately informed. If SLC is playing that psychological game with Bangladesh now, there is nothing to be surprised.
But it is the question of whether there is a bit of preparation in the preparation. Bangladesh has not been able to practice in floodlight due to one day in Sri Lanka. But at night to play
Captain Mahmudullah said in his confident voice, there is no shortage of preparations, they are ready, "In the past few days we played a lot in the floodlights. We know only Sri Lankan conditions. A lot like us I do not think there will be any problem in it. ' Forget the failures in front of Bangladesh to start a new era.